No room for a Garden City? Just build a Garden Village instead, says think-tank
The idea has generated considerable excitement in Downing Street, with one source saying it could be a 'potential election manifesto idea'
Adam Lusher
Friday 13 February 2015 01:25 Comments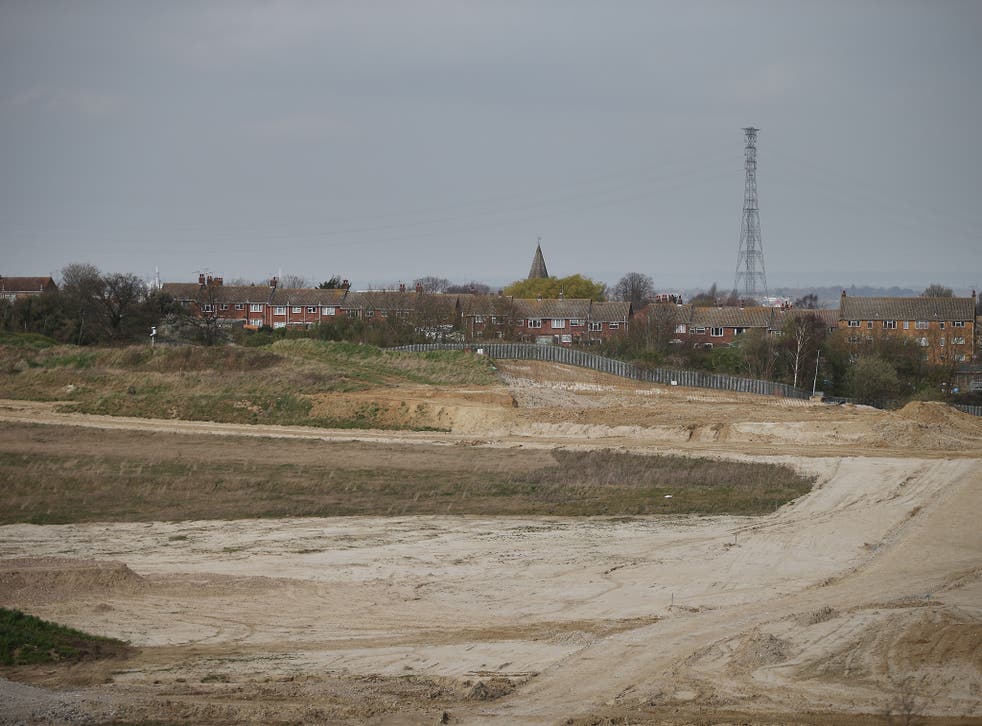 Under the Utopian 19th-century vision of Sir Ebenezer Howard, Garden Cities were to replace slums not only with new homes, but the prospect of "a new hope, a new life, a new civilization".
The reality of attempting to build such developments in 21st-century "nimby" Britain has proved rather trickier – but now the Coalition believes it may have the answer to the worries of conservationists: Garden Villages.
Senior Downing Street officials are said to have welcomed proposals from the right-wing Policy Exchange think-tank that each of England's 353 councils build a garden village of 3,000 houses.
Written by a Liberal Democrat peer and former Labour government planning adviser, Lord Matthew Taylor, the report argues that creating garden villages away from existing settlements would finally overcome the "nimbyism" problem of people objecting to new buildings on their doorsteps.
Lord Taylor argued this would create more than one million homes in a decade, and go some way to meeting the need to build around 300,000 houses every year for the next 20 years.
Pictures of the year: UK News 2014

Show all 100
"The current planning system – based on tacking on homes to existing towns and villages – ramps up local opposition. Empowering councils to create new garden villages is critical," he said.
The report, Garden Villages, Empowering Localism to Solve the Housing Crisis, may lack the lyricism of Sir Ebenezer's Victorian original which spoke of "the joyous union [of] human society and the beauty of nature", but it was last night said to have generated considerable excitement in Downing Street. One source said: "People at pretty high levels within Downing Street have liked this a lot. There is a sense within No 10 that this really could be a goer as a potential election manifesto idea."
Chancellor George Osborne signalled Conservative support for the large-scale version of the garden city concept in March 2014 when he announced plans for Britain's first garden city for almost 100 years, near Ebbsfleet, Kent.
Tory enthusiasm for garden villages may also be boosted by the eventual Conservative takeover of the original garden city movement.
As well as creating garden suburbs and towns such as Letchworth, it spawned the New Towns movement and the 1946 New Towns Act, which was responsible for Milton Keynes, Harlow, Basildon and others. And despite Sir Ebenezer's enthusiasm for working class co-operatives, it did not usher in a new socialist dawn. Hampstead Garden Suburb, created in north London by the reformers Henrietta and Samuel Barnett, now boasts a Conservative MP and a reputation as one of Britain's wealthiest areas.
The online Commuter Guide warns anyone thinking of buying a house in the world's first garden city, Letchworth, in Hertfordshire: "You need to make sure your face fits. Ebenezer Howard's social experiment attracted a distinct type of middle-class teetotaller, full of good intentions and disposed to vegetarianism."
It wasn't until 1958 that residents voted to allow what was then the town's only pub to serve alcohol – 55 years after the building of Letchworth began in 1903.
Register for free to continue reading
Registration is a free and easy way to support our truly independent journalism
By registering, you will also enjoy limited access to Premium articles, exclusive newsletters, commenting, and virtual events with our leading journalists
Already have an account? sign in
Join our new commenting forum
Join thought-provoking conversations, follow other Independent readers and see their replies