Norman Lamb: Lib Dem leadership contender on why the party needs to be reborn as a 'political start-up'
The former health minister's campaign to be leader is built on optimism
Nigel Morris
Monday 01 June 2015 20:41 Comments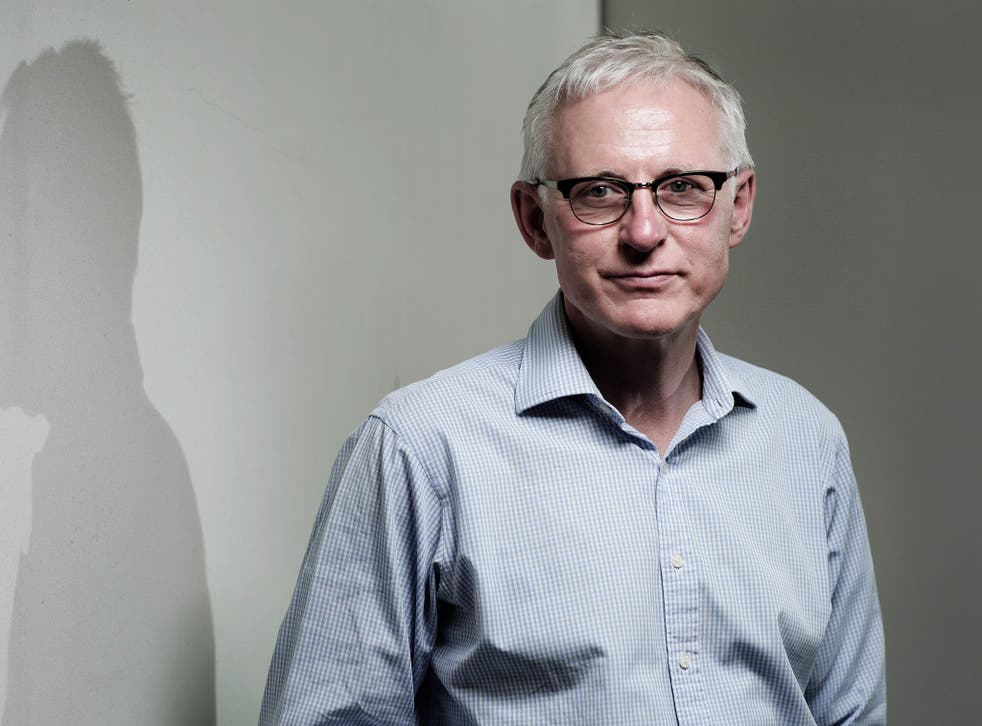 The Liberal Democrat brand is so damaged that the party needs to be reborn as a "political start-up" to reconnect with millions of former voters who share its fundamental values, a contender to succeed Nick Clegg argues.
Norman Lamb, one of the few Liberal Democrat ministers to survive the election pummelling, also warns that smaller parties will never enter a coalition again unless there is a complete overhaul of a "corrupt" electoral system which has left almost 8 million voters virtually unrepresented.
He faces an uphill struggle to defeat Tim Farron, who is untarnished by coalition as he spent the last five years on the back-benches.
But Mr Lamb fiercely defended the decision to go into government in an interview with The Independent, insisting the aim of politics was to make a difference rather than "pontificate or comment from the sidelines".
Although he acknowledged the party had suffered "devastating damage" when it held on to just eight of its 56 parliamentary seats, the North Norfolk MP hit back at Mr Farron's warning that sharing power with the Tories could damage the party for decades.
"I reject the idea that this is a generational long haul with years in the wilderness. The world changes very rapidly these days," he said.
The former health minister said he drew encouragement from the recovery from electoral disasters of liberal-leaning parties in Canada and the Netherlands, as well as from the business world.
"In commerce you have a big household name there one day and gone the next. Equally you have little start-ups that catch fire, grow and prosper very rapidly. We have to think of ourselves as a start-up with a rich seam of potential support to tap," he said.
"The paradox is that the moment when the Liberal Democrats suffer this devastating loss of seats, there is a great mass of people who share liberal values."
His campaign is already picking up support from unlikely circles. Last month Dappy of hip hop group N-Dubz publicly endorsed Mr Lamb, praising "the great work he did in the coalition government". Dappy is managed by Mr Lamb's son Archie, who set up a record label with rapper Tinchy Stryder. Former boxer Frank Bruno has also been linked with the Lamb campaign, having been impressed with his work on mental health.
Mr Lamb, who is yet to unpack boxes of files transferred from the Department of Health to his spartan parliamentary office, admitted the scale of the party's defeat had taken him by surprise. He said he was not "claiming foul play", but denounced the amount of Conservative money targeted at Liberal Democrat seats and said the disparity between votes cast and MPs elected proved the electoral system was "broken".
The collapse in Liberal Democrat fortunes would also deter other small parties from sharing power with larger partners, he warned.
"Although we have this majority government now, I think uncertain results are more likely than not in future. The fact that small parties will baulk at the idea of going into coalition is a real worry. So for me, a condition of going into coalition has to be that we address a corrupt voting system that can't any longer be justified."
He said: "Twenty-five per cent of our country voted for Ukip, Greens or the Liberal Democrats. A whole load of people, one in four of those who voted, ended up with 10 seats. That's an outrage."
Mr Lamb maintained he was an "outsider" who never enjoyed the "clubbiness" of Westminster and would as leader spend the bulk of his time outside parliament.
He is partly standing on his government record – he is most proud of his work on mental health care – and insisted Mr Clegg did "absolutely the right thing" by leading the party into government for the first time in living memory.
"Had we not done so, I think we would have let our country down and also I think the Tories would have called an early election, they would have said: 'Look, the Lib Dems flunked it'," he said.
But he also highlighted his track-record as a campaigner, turning a true-blue Conservative seat into the second largest Lib Dem majority in the Commons. Mr Lamb claimed the party could make progress within 12 months, building on the 14,000 new members it has attracted since the election.
Register for free to continue reading
Registration is a free and easy way to support our truly independent journalism
By registering, you will also enjoy limited access to Premium articles, exclusive newsletters, commenting, and virtual events with our leading journalists
Already have an account? sign in
Join our new commenting forum
Join thought-provoking conversations, follow other Independent readers and see their replies