No appetite for another Northern Ireland assembly election, UK Government says
James Brokenshire extended the period parties had to reach a power-sharing deal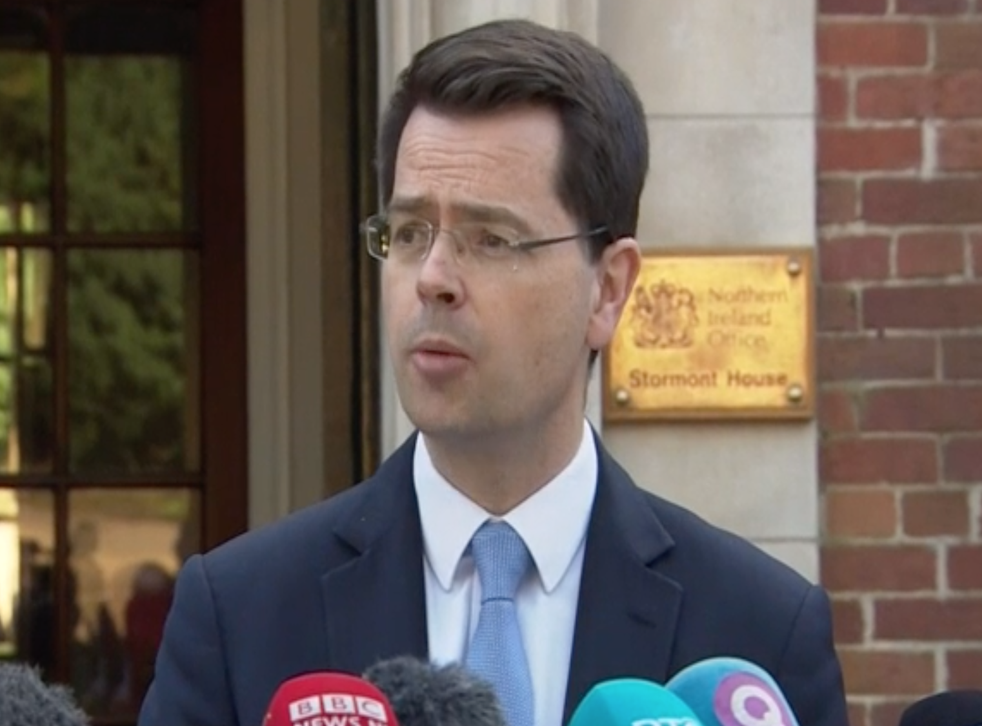 There is no public appetite for another round of devolved assembly elections in Northern Ireland, the Secretary of State for Northern Ireland has said.
James Brokenshire said it was "extremely disappointing" that a Northern Ireland executive had not been formed and that there would be "widespread dismay across the community".
He said though progress had been made there were still "significant gaps between the parties" and that there was still narrow window of "a short few weeks" in which a government could be formed.
Under the rules of power-sharing, if the deadlock is not broken and no new elections are called the British Government would be expected to take Northern Ireland back under direct rule.
The minister however indicated that there was no appetite for this course of action either, which might require legislation at Westminster.
"We are rapidly approaching the point at which Northern Ireland will not have an agreed budget. This is not sustainable," he said.
The Northern Ireland civil service would control the budget and allocation of resources to public services in the province from Wednesday, he said.
Mr Brokenshire said he would make a further statement in the House of Commons on Tuesday laying out more detail. He put the focus on the two main Northern Irish parties, the DUP and Sinn Fein, however.
"The UK Government has played, I think, a very active and positive role in the discussions, but ultimately the issues at stake here are about the main parties themselves coming together and therefore the inevitable focus is on those parties, on their engagement and their ability to come to agreement," he said.
"It is about bringing those parties around the table that remains at the heart of this, continuing that discussion that they themselves have indicated that they want to see.
"It is with that intent that we will be approaching the days ahead but equally, knowing that there are those stark issues that are there for public services in Northern Ireland, therefore that time is short."
UK news in pictures

Show all 50
Northern Ireland has already held two assembly elections in the last 12 months in an attempt to break a political deadlock in the province.
At the last election Sinn Fein made major gains with 27 seats compared to 28 for the DUP. The SDLP won 12 seats UUP 10 seats, Alliance 8 seats and Green Party 2 seats.
Register for free to continue reading
Registration is a free and easy way to support our truly independent journalism
By registering, you will also enjoy limited access to Premium articles, exclusive newsletters, commenting, and virtual events with our leading journalists
Already have an account? sign in
Join our new commenting forum
Join thought-provoking conversations, follow other Independent readers and see their replies