Northern Irish power-sharing talks 'cancelled at last minute', party claims
Parties have less than two weeks to reach an agreement and stop direct rule being imposed from London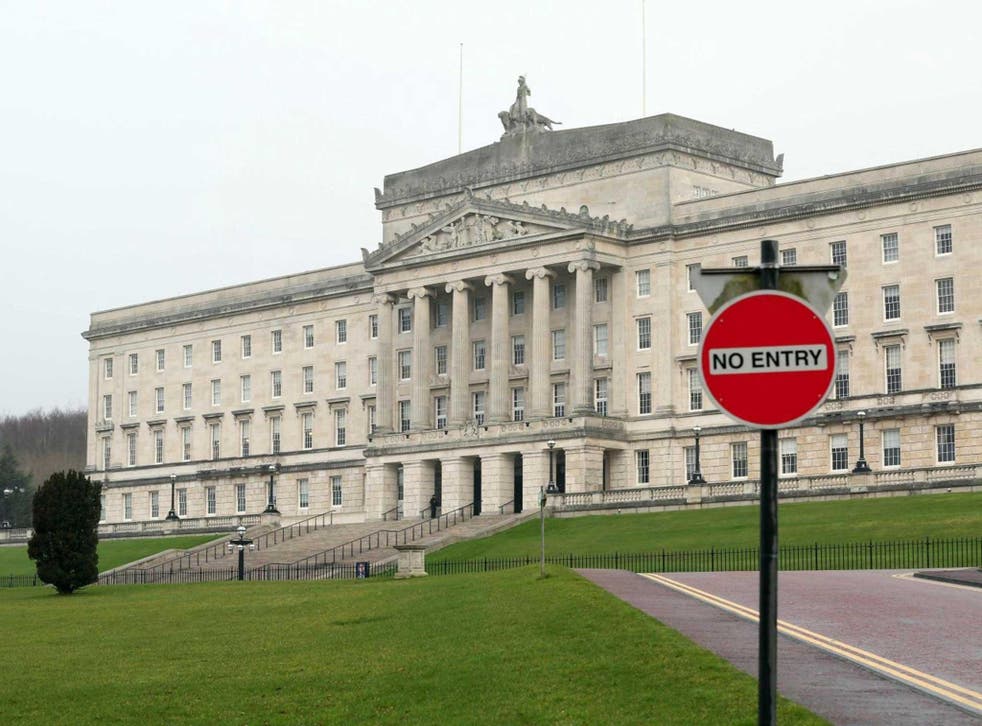 Negotiations to reach a power-sharing deal in Northern Ireland have not taken place after they were cancelled last minute, one of the parties has claimed.
The parties have less than a fortnight left to reach a deal by 27 March, in order to save Stormont and prevent direct rule being imposed from London.
Key players were due to engage in round-table talks, including the local parties as well as representatives of both the British and Irish governments. However, leader of the Social Democratic and Labour Party, Colum Eastwood MLA, says the talks were cancelled at the last minute.
He told the Belfast Telegraph that the collapse of talks was "unfortunate" and called for an independent chairperson to facilitate future talks, adding: "There should have been somebody here to chair all of this".
Power-sharing collapsed in January after Sinn Féin walked away from the Stormont executive. The party criticised their coalition counterparts, the Democratic Unionist Party, whose leader Arlene Foster is accused of badly mishandling a public scheme which has cost taxpayers £480 million.
Fresh elections were called for 2 March in a bid to elect a new government willing to return to power-sharing. However, Sinn Féin saw a surge of support in the polls and were returned just one seat short of the DUP's majority. Now stronger than ever, concerns have been raised that Sinn Féin may continue to refuse to return to the executive, seeing the election as a vote of support in their decision to refuse to power-share previously.
Loughs, Brexit and fishermen in Northern Ireland

Show all 14
In addition, DUP leader and former First Minister Arlene Foster continues to refuse to step aside while an independent inquiry can be carried out into allegations surrounding her involvement in the scheme. Sinn Fein has demanded she step down, accusing her and the party of "arrogance". However, the DUP has insisted Ms Foster has done nothing wrong and say Sinn Fein are merely trying to capitalise on unionist weakness in order to score points and undermine their cause.
The parties have less than two weeks to reach a decision and announce if they will be nominating a First Minister and Deputy First Minister. Under power-sharing rules, both nationalist and unionist politicians must share power at all times in order to Stormont to stand.
Failure to agree to a return of the institutions would see Northern Ireland ruled directly from London for the first time in a decade.
Ms Foster told the Belfast Telegraph she and her party colleagues are "very mindful" that the pending deadline for resolution is "very tight".
Register for free to continue reading
Registration is a free and easy way to support our truly independent journalism
By registering, you will also enjoy limited access to Premium articles, exclusive newsletters, commenting, and virtual events with our leading journalists
Already have an account? sign in
Register for free to continue reading
Registration is a free and easy way to support our truly independent journalism
By registering, you will also enjoy limited access to Premium articles, exclusive newsletters, commenting, and virtual events with our leading journalists
Already have an account? sign in
Join our new commenting forum
Join thought-provoking conversations, follow other Independent readers and see their replies