Troubles investigations should be abandoned in favour of cash for victims, ex-Northern Ireland secretaries say
Only three prosecutions have resulted from the 1,615 cases the Historical Enquiries Team has investigated, peers say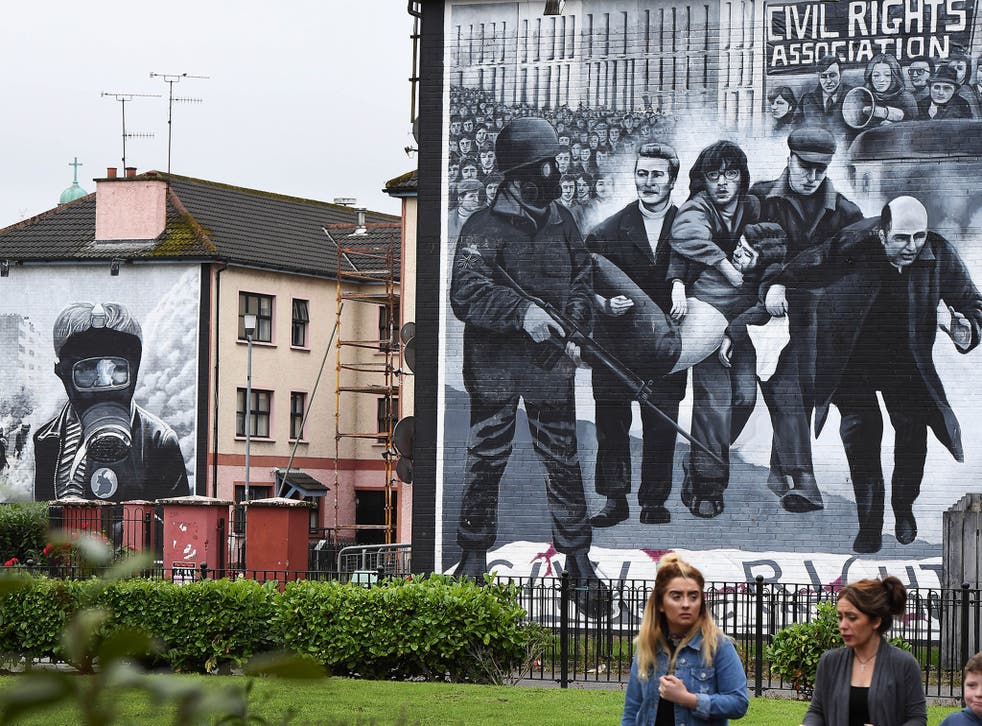 New investigations into unsolved crimes committed during the Troubles should be dropped and the money spent on supporting victims, a group of former Northern Ireland secretaries has said.
In a significant intervention, a cross-party group has urged Karen Bradley, the Northern Ireland secretary, to abandon plans for a £150m inquiry into the legacy of the conflict, which would included a probe into outstanding cases.
Lord Hain, who held office between 2005 and 2007, wrote to the government on behalf of two other Labour secretary of states, Lords Murphy and Reid, and Conservative ex-Northern Ireland secretary Lord King, calling for an end to costly investigations that may not deliver justice to victims.
Only three prosecutions have resulted from the 1,615 cases that the Historical Enquiries Team has investigated, the peers said.
The letter said: "We understand why many victims and others attach great importance to the prosecution, conviction and sentencing of those responsible for the appalling loss they have suffered. Their views clearly deserve the utmost respect.
"But experience suggests that it would be a mistake to expect that judicial outcome in any but a tiny percentage of the crimes that have not already been dealt with.
"Most of the cases were not easy to investigate immediately after they were committed and the passage of time - up to 50 years - has only made the chances of a successful outcome much less likely."
Support free-thinking journalism and attend Independent events
The past has been one of the sticking points between the Democratic Unionists and Sinn Fein through several rounds of failed talks to agree the return of powersharing at Stormont.
The other signatories to letter included former Church of Ireland primate Lord Eames, Lord Patten, who oversaw the creation of the Police Service of Northern Ireland, and former Northern Ireland committee chairman Lord Cormack.
Join our new commenting forum
Join thought-provoking conversations, follow other Independent readers and see their replies