Nosratollah Tajik: The Home Secretary destroyed my life
For six years the former Iranian ambassador battled accusations he was an arms dealer. Now, he tells Paul Peachey that the political brinkmanship by the UK and the US over his extradition cost him his health
Paul Peachey
Wednesday 26 December 2012 20:35 Comments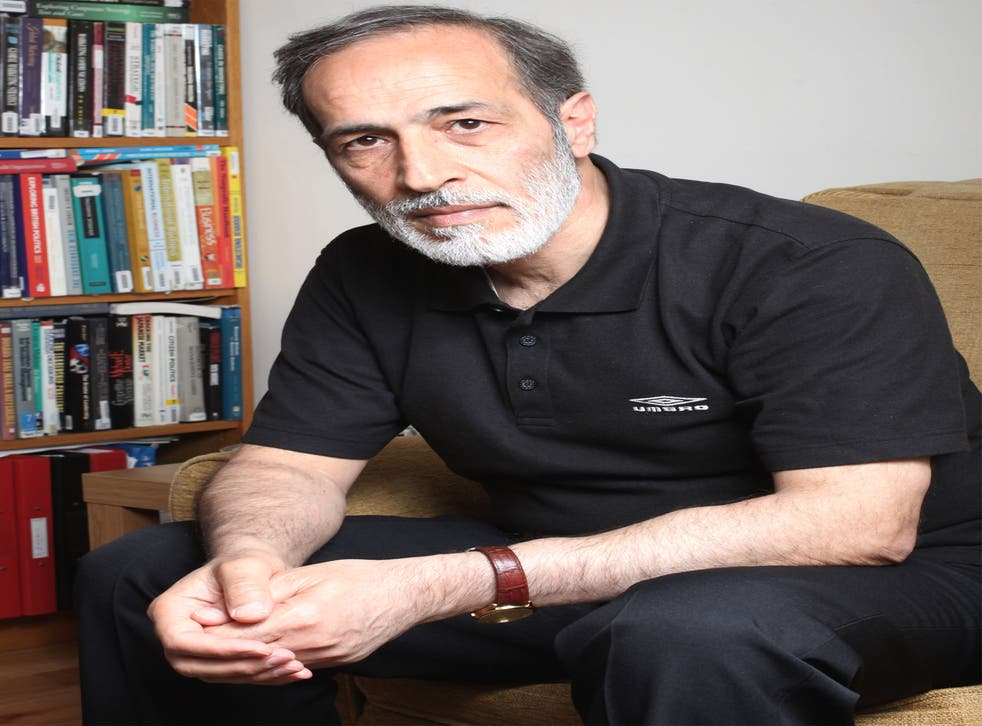 Nosratollah Tajik might have won his battle against extradition from the UK, but he is still an angry man. And the focus of his anger is one woman: Theresa May.
The former Iranian ambassador was accused of being the UK-based fixer for an illegal arms deal and faced years in jail in the US if convicted. However, he won his battle to avoid extradition because of delays in the process and returned to Iran this month.
In an interview with The Independent, he said he is threatening legal action against the Home Secretary because of health problems he developed while fighting the six-year campaign to clear his name.
Mr Tajik, who has heart and other health problems, claimed that he was used as a pawn in a high-level game of diplomatic brinkmanship as the US sought the return of hostages held in Iran. He said he was offered a more lenient jail term if he helped to find an ex-FBI man, Robert Levinson, who went missing in Iran in 2007. Mr Tajik said that he turned down a deal.
Mr Tajik was the target of a sting operation in London conducted by undercover US agents and was caught on camera discussing a £50,000 deal to ship night-vision goggles to Iran. But the 58-year-old never stood trial, after successfully arguing that Britain and the US took too long before deciding whether they would go ahead with his extradition.
The delays coincided with US efforts to seek the return of three young American hikers who were held for 26 months after allegedly straying across the border into Iran. Leaked US diplomatic cables released by WikiLeaks also indicated that Britain was concerned about the safety of its interests in Iran if the extradition of Mr Tajik was to go ahead.
Mr Tajik has instructed lawyers to look into suing the Government for "breach of statutory duty" because of his health problems during the protracted extradition battle.
In an interview before he returned to Iran, Mr Tajik, who was working as a scholar in Durham, told The Independent: "I believe that the British Home Secretary destroyed my life. Somebody should have to accept responsibility for the deterioration in my health. My finger's mostly pointed at the US government, then the British Government. "They were worried about the British diplomats in Iran and they kept me here as a hostage. It's not fair for a person with a family to have such strain and stress."
The Home Office said: "Any proposed legal action by Mr Tajik is a matter for him and his representatives."
The former Home Secretary John Reid agreed his extradition in 2007. Mr Tajik first appealed against the decision on health grounds in 2008 but the rejection of his appeal last year took more than three years as the Foreign Office went back and forth with the US authorities to see if they still wanted him.
During that period, Mr Tajik received an email from Daniel Collins, an official at the US Department of Justice, asking "whether or not Mr Tajik wishes to proffer any information that he may have (second-hand or otherwise) regarding Robert Levinson, who remains missing following travel to Iran". Mr Collins wrote that if Mr Tajik agreed to help it would allow "my office to evaluate the information for its value to our investigation and determine what, if any, benefit may be afforded to Mr Tajik in exchange for truthfully providing that information".
Mr Collins declined to comment when contacted by The Independent to ask if the US had intelligence to suggest that Mr Tajik knew of Mr Levinson's whereabouts. Mr Tajik denied having any knowledge of Mr Levinson, who went missing a year after the Iranian's arrest.
The FBI in March offered a $1m (£620,000) reward for information leading to the return of Mr Levinson, who travelled to Kish Island in Iran in 2007 to investigate a tobacco-smuggling racket. The US said last year that it believed he was being held in south-west Asia but did not specifically name Iran.
Register for free to continue reading
Registration is a free and easy way to support our truly independent journalism
By registering, you will also enjoy limited access to Premium articles, exclusive newsletters, commenting, and virtual events with our leading journalists
Already have an account? sign in
Join our new commenting forum
Join thought-provoking conversations, follow other Independent readers and see their replies