'One million more people pay higher tax' under Coalition
Ian Johnston
Wednesday 12 March 2014 00:54 Comments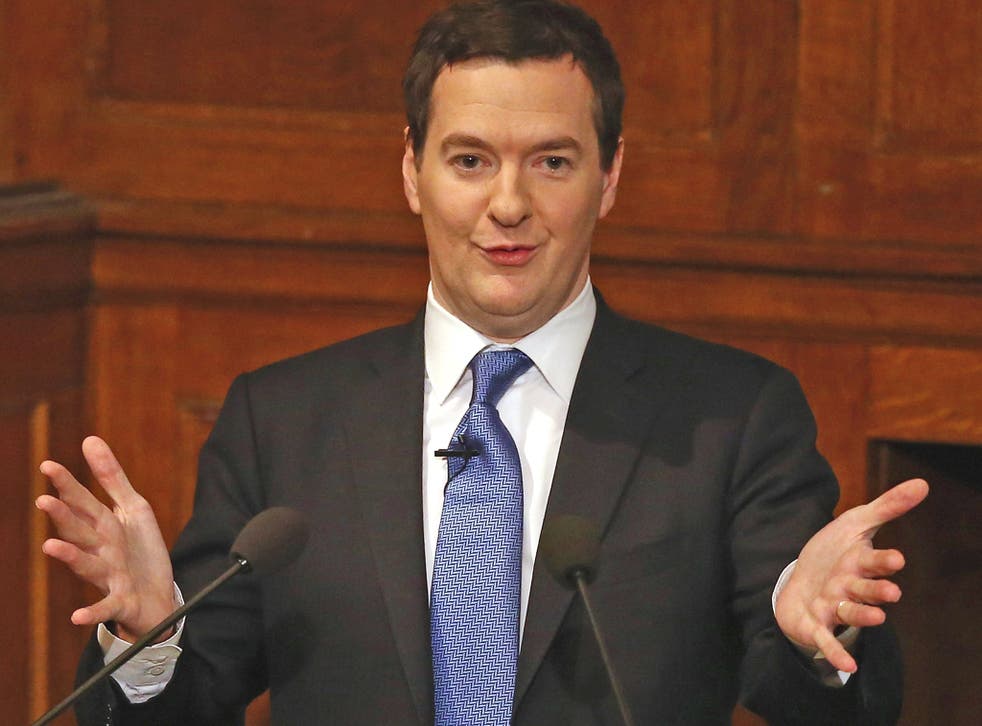 A million more people are being forced to pay the upper 40p income tax rate to fund the Government's ongoing plans to help the lowest paid workers, according to experts.
The Coalition says it has taken nearly 2 million people out of the tax system by raising the tax-free personal allowance and it reportedly plans to increase the threshold again from £10,000 to £10,500 in next week's Budget.
It is expected that Chancellor George Osborne will pay for the rise by making more people eligible for the 40p rate as he has done in the past, sources told The Times.
The Institute for Fiscal Studies has calculated the effect of a below-inflation 1 per cent rise in the 40p threshold, which would take it to £42,285 next year — £4,910 lower than it would have been under the plans left by the last Labour government.
It found that this would mean a further 400,000 people would pay that rate, making a total of 1.1m extra workers brought into the upper tax bracket since 2010.
However the Government could face opposition from Conservative MPs.
John Redwood told The Times that the Chancellor should help people on middle incomes as well as the poor.
"It is affecting not just those at the threshold limit, who find that a pay rise disappears, but people further down the income scale with aspirations. We need lower taxes across the board," he said.
Policy Exchange, a centre-right think-tank, is also expected to call for tax cuts in the Budget and a rise in the threshold for paying national insurance to £10,000 a year.
It said this would be more effective than raising the income tax threshold, which Policy Exchange said would "subsidise low pay, rather than addressing the cause of low pay following the financial crisis".
Register for free to continue reading
Registration is a free and easy way to support our truly independent journalism
By registering, you will also enjoy limited access to Premium articles, exclusive newsletters, commenting, and virtual events with our leading journalists
Already have an account? sign in
Join our new commenting forum
Join thought-provoking conversations, follow other Independent readers and see their replies