Opponents of third world GM crops are 'wicked', says Environment Secretary Owen Paterson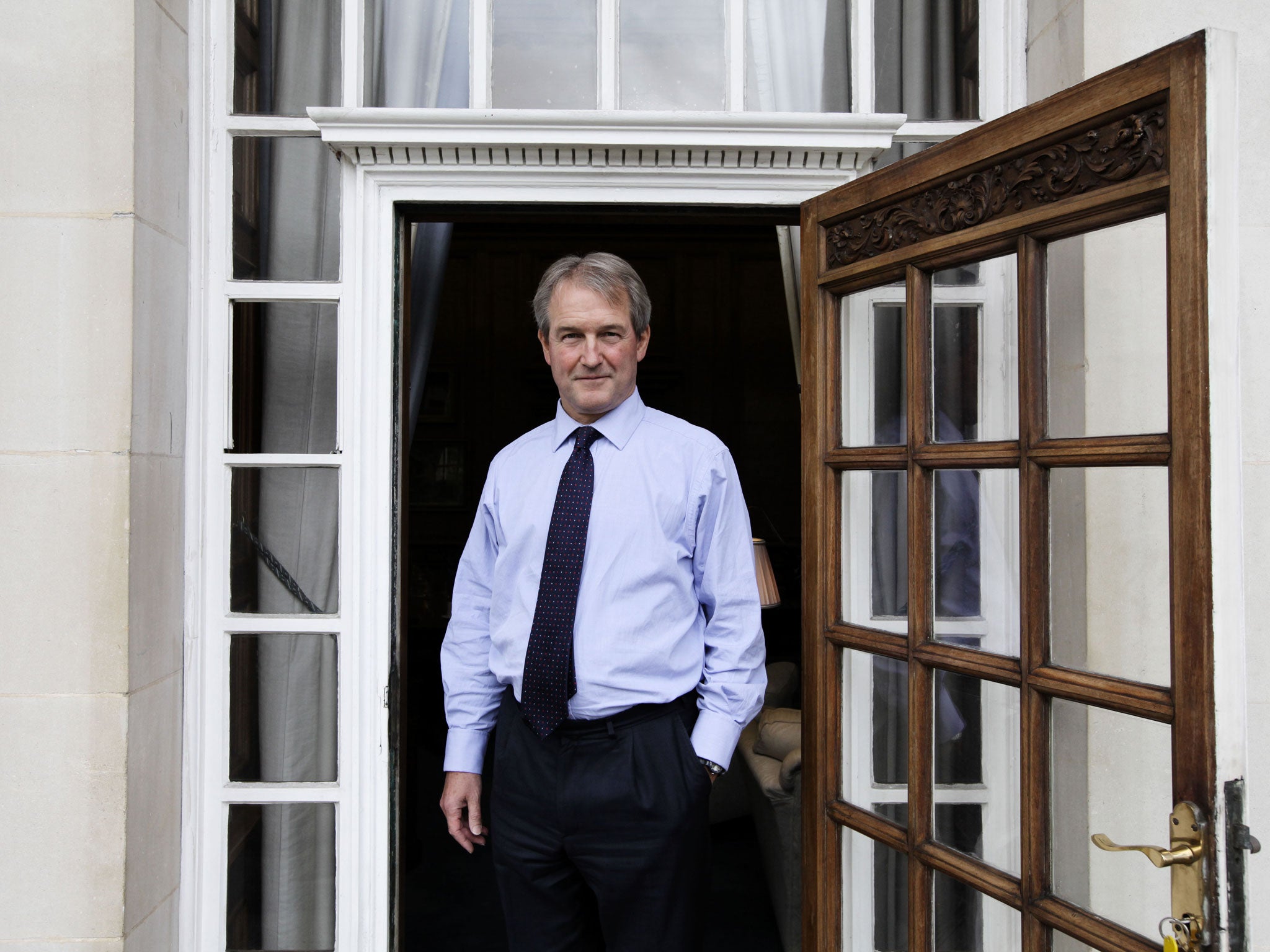 Environmental groups fighting against the use of GM crops in Africa and Asia are "wicked" and potentially condemning millions of people to a premature death, the Environment Secretary, Owen Paterson, says today.
In the strongest attack yet on the anti-GM lobby Mr Paterson told The Independent that NGOs such as Greenpeace and Friends of the Earth that oppose GM technology were "casting a dark shadow over attempts to feed the world".
And he backed an open letter signed by a group of eminent international scientists calling for the rapid rollout of vitamin A-enhanced rice to help prevent the cause of up to a third of the world's child deaths.
"It's just disgusting that little children are allowed to go blind and die because of a hang-up by a small number of people about this technology," he said. "I feel really strongly about it. I think what they do is absolutely wicked." Mr Paterson also used the interview to defend the Government's badger cull, to prevent bovine TB, and criticise animal welfare groups such as the RSPCA that have opposed it.
"I cannot understand anyone wanting to tolerate this disgusting disease," he said. "I find it incomprehensible that these badger groups don't see that this is a horrendous disease for the badgers themselves."
His comments on GM reflect the increasing concern of African and Asian Governments as well as scientists at the influence of Western NGOs in opposing GM crops in the third world. In August, a crop of "golden rice" that been developed by scientists to combat vitamin A deficiency was destroyed by 400 protesters two weeks before being submitted for a safety evaluation.
In their open letter to the respected American journal Science, 11 leading academics, including two Nobel laureates and the president emeritus of the US National Academy of Sciences, blamed Western NGOs for stoking up opposition to such technological advances.
"If ever there was a clear-cut cause for outrage, it is the concerted campaign by Greenpeace and other nongovernmental organisations, as well as by individuals, against golden rice," they wrote.
Scientists believe that golden rice, which has been developed with charitable funding from the Rockefeller Foundation, could help save the lives of around 670,000 children who die each year from Vitamin A deficiency and another 350,000 who go blind.
But Greenpeace and other environmental groups claim such claims are misleading and "oversimplifying the actual problems in combating vitamin A deficiency". The programme they argue is "diverting attention from other, more effective solutions".
In his interview, Mr Paterson said that while any individual advances in GM technology had to be based upon science and proved to be safe but there was no evidence to justify knee-jerk opposition to GM cultivation.
Although Mr Paterson did not pick out specific groups for criticism both Greenpeace and Friends of the Earth have been vocal in their opposition to GM as well as some African offshoots of development charities such as ActionAid. In a recent newsletter ActionAid Uganda claimed that "eating such unnatural food could pose unique health risks to humans".
But Mr Paterson said there was no scientific basis for such scare mongering. "There are 17 million farmers, farming 170 million hectares which is 12 per cent of the world's arable area, seven times the surface area of the UK [with GM] and no one has ever brought me a single case of a health problem," he said.
"That cannot be said for other forms of farming. When you think that golden rice has been developed by philanthropists and could have a dramatic impact on children who are going blind from Vitamin A deficiency or dying from Vitamin A deficiency it is absolutely wicked that these environmental groups oppose it. There is no other word for it."
A spokeswoman for Friends of the Earth said they did not believe that the benefits of golden rice had been proven and suggested that other conventional food supplements could be more effective in tackling Vitamin A deficiency.
She added that the groups opposition to GM was based on science and warned that it was a technology where the "genie could not be put back in the bottle".
A spokeswoman for ActionAid in the UK said while they had been a member of the "five-year freeze campaign" the charity was not now campaigning on GM.
Join our commenting forum
Join thought-provoking conversations, follow other Independent readers and see their replies