Outlook for jobs worsens in fresh blow to George Osborne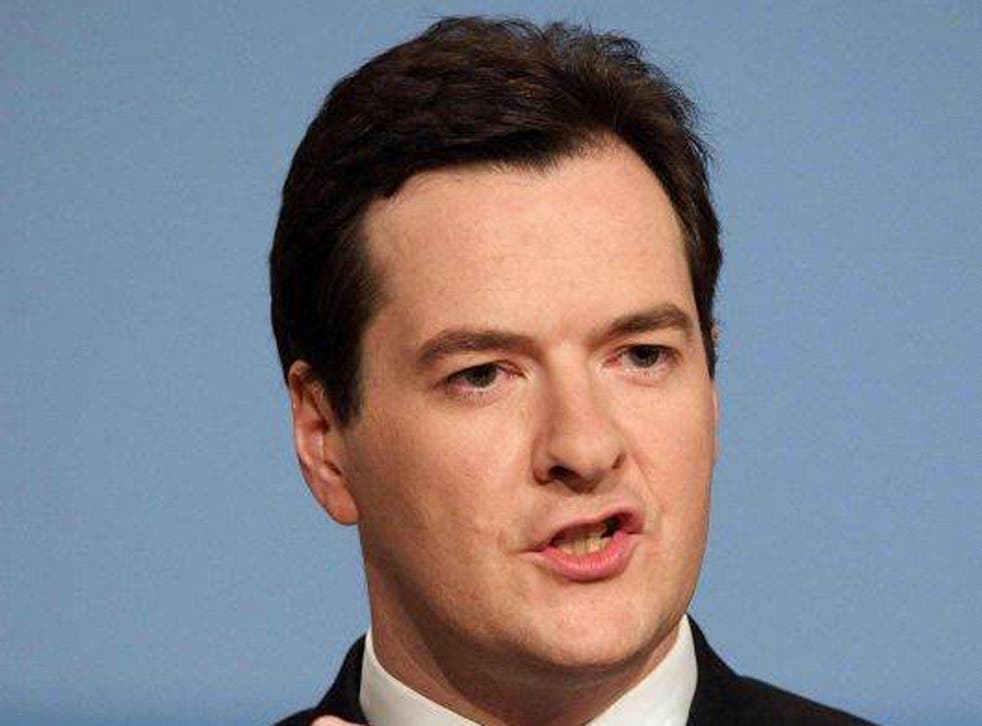 A gloomy official forecast on jobs will be issued next week on the same day that the Chancellor, George Osborne, delivers his Autumn Statement on the economy.
Ministers expect the independent Office for Budget Responsibility to downgrade its previous prediction that public sector job cuts will be outweighed by a significant expansion in the private sector. "The figures will be grim," one minister said.
In March, the OBR forecast that total employment would increase by about 900,000 by 2015, with 1.3 million extra jobs in private companies more than compensating for 400,000 lost public sector jobs. But following anaemic growth levels, it will revise the figures next Tuesday.
Treasury analysis of forecasts by City experts shows that the number claiming jobseeker's allowance is set to rise from 1.6 million to 1.76 million by 2013 – an increase of 160,000.
As some Conservative MPs joined Labour in calling on the Chancellor to adopt a "Plan B", Danny Alexander, the Chief Secretary to the Treasury, revealed that Mr Osborne would speed up some big building projects without increasing borrowing by using unspent funds earmarked for day-to-day spending. He said: " We are shaking the Whitehall tree to make sure no one is stockpiling capital that can be put to good use today. That's why next week's announcement will switch funds to capital spending plans."
Fears of a "lost generation" were entrenched by the news that the number of people aged 16 to 24 who are not in education, employment or training has reached a record 1.163 million – up 137,000 in the past year.
The Government will try to calm fears about youth unemployment today by announcing a £1bn "youth contract" to try to ensure that all 18- to 24-year-olds are either "earning or learning". Employers will receive £2,275 from the Government, half the minimum wage for six months, if they take on a young worker. Nick Clegg, the Deputy Prime Minister, will promise 250,000 work experience placements and 160,000 subsidised temporary jobs from next April. Those who drop out without good reason will lose their benefits.
The three-year scheme may be funded by paring back tax credits for low-income families.
Mr Clegg will say today: "Youth unemployment is an economic waste and a slow-burn social disaster. If people are out of work when they're young they bear the scars for decades. If they have a false start, they might not ever fully catch up." But he warned the young unemployed: "It's a contract, a two-way street: if you sign up for the job, there'll be no signing on for the dole. You have to stick with it."
Conservative MPs are increasingly jittery. Yesterday David Ruffley, a member of the Treasury Select Committee, said Tory backbenchers were discussing Labour's call for a temporary cut in VAT. "Even if we can't find the money for tax cuts from public spending savings we could add it to the deficit," he said. "It is not going to send the markets into a tizzy.... The markets will not go haywire if there was a modest loosening in borrowing in the short run if it was for the right reason."
Labour warned that Mr Clegg's scheme would not guarantee permanent jobs. Liam Byrne, the shadow Work and Pensions Secretary, said: "It is a national tragedy that this Government left young people desperate for work on their own with no real help for 18 months. The Tories killed [Labour's] future jobs fund and young people have paid a brutal price for this, with youth unemployment hitting a million and long-term youth unemployment up 83 per cent this year."
Labour will accuse Mr Osborne of failing to hit three targets – to cut borrowing and inflation and create jobs. Ed Miliband said next Tuesday's statement would be "a crucial moment... when we know the biggest economic gamble in a generation has failed."
Join our new commenting forum
Join thought-provoking conversations, follow other Independent readers and see their replies