Dominic Raab refuses to release advice that overseas aid cut is lawful and hints it could be extended
Asked if cut longer than one year will break law, foreign secretary replies 'I don't think it is quite as straightjacketed as that....'
Rob Merrick
Deputy Political Editor
Tuesday 27 April 2021 13:13 Comments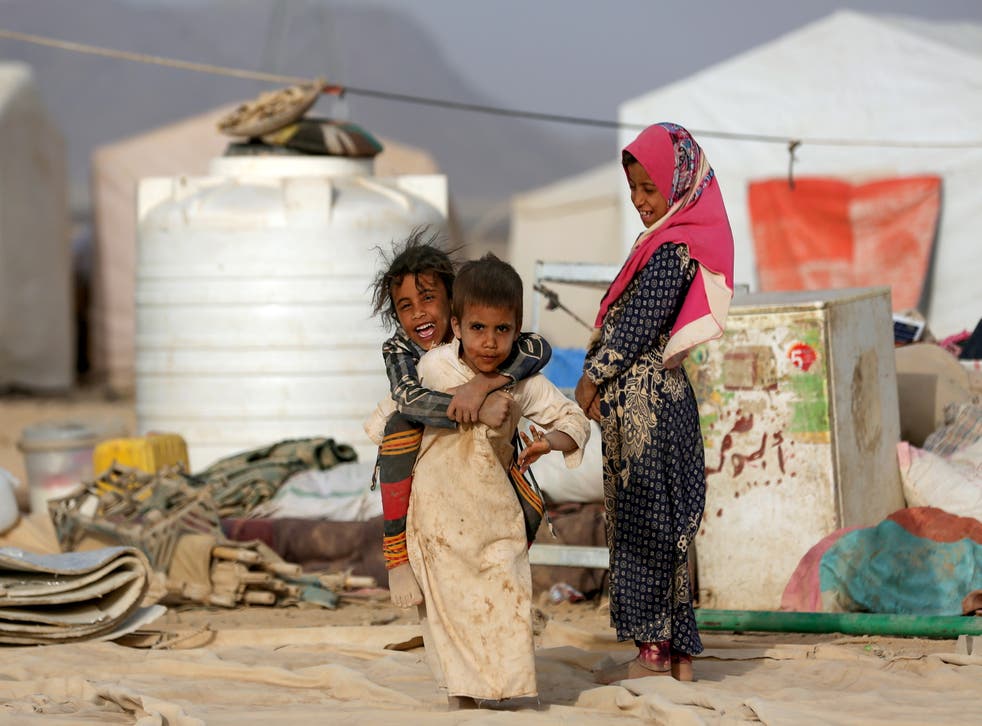 Dominic Raab has refused to release legal advice to back his claim that the government's £5bn-a-year overseas aid cut is lawful – as he hinted it could be extended.
Baroness Sugg – the Tory minister who quit in protest last year – urged the foreign secretary to publish his legal opinions, after some senior lawyers warned he is acting unlawfully.
She also asked if he agreed that the commitment to spend 0.7 per cent of national income "is not met for more than one year then primary legislation is definitely needed".
But Mr Raab rejected the request, telling a Lords committee that legal advice had to be kept under wraps because "you want to be able to have through and frank discussions".
And, on whether the cut must be for one year only – if no legislation is passed – he replied: "I don't think it is quite as straightjacketed as that."
The comment will fuel suspicions that the cut, to 0.5 per cent of income – breaking a Tory manifesto pledge – will not be restored quickly, as Mr Raab repeated that would only happen "when the fiscal situation allows".
It came amid accusations that the government is "hiding" the full scale of massive foreign aid cuts, expected to swipe half of funding from many of the world's poorest countries.
A leak seen by The Independent suggested Syria, Somalia, the Democratic Republic of Congo, Libya, Nigeria and the Lebanon are all poised to lose more than half of their funding.
But a statement issued by Mr Raab simply listed his priorities – for the £5bn cut between 2019 to 2021 – without saying where the axe will fall.
The foreign secretary was also quizzed on the much-criticised decision to increase the UK's nuclear arsenal to "no more than 260 warheads".
Ming Campbell, the former Liberal Democrat leader, alleged the government was also reducing "transparency on the operational stockpile" and questioned if it breached the international non-proliferation treaty.
"Are any of these additional warheads to be put on battlefield nuclear weapons?" Lord Campbell asked.
But Mr Raab replied: "You wouldn't expect me to answer operational questions."
And he argued there was no change to the policy of maintaining a "degree of uncertainty on the nature of the scale of our response to any set of circumstances".
On the legality of the cuts, Mr Raab acknowledged there were "limits set out in the Act" [which created the 0.7 per cent commitment] – but declined to say what they are.
"The government doesn't share regularly it's legal advice," he said, admitting that "of course there'll be different views".
And he added: "There's good reasons for that – you want to be able to have through and frank discussions."
Register for free to continue reading
Registration is a free and easy way to support our truly independent journalism
By registering, you will also enjoy limited access to Premium articles, exclusive newsletters, commenting, and virtual events with our leading journalists
Already have an account? sign in
Join our new commenting forum
Join thought-provoking conversations, follow other Independent readers and see their replies