Owen Smith calls for national vote on Brexit deal before UK leaves the EU
Mr Smith last week challenged Mr Corbyn to join him in demanding a national vote on the EU deal
Andrew Woodcock
Monday 08 August 2016 00:01 Comments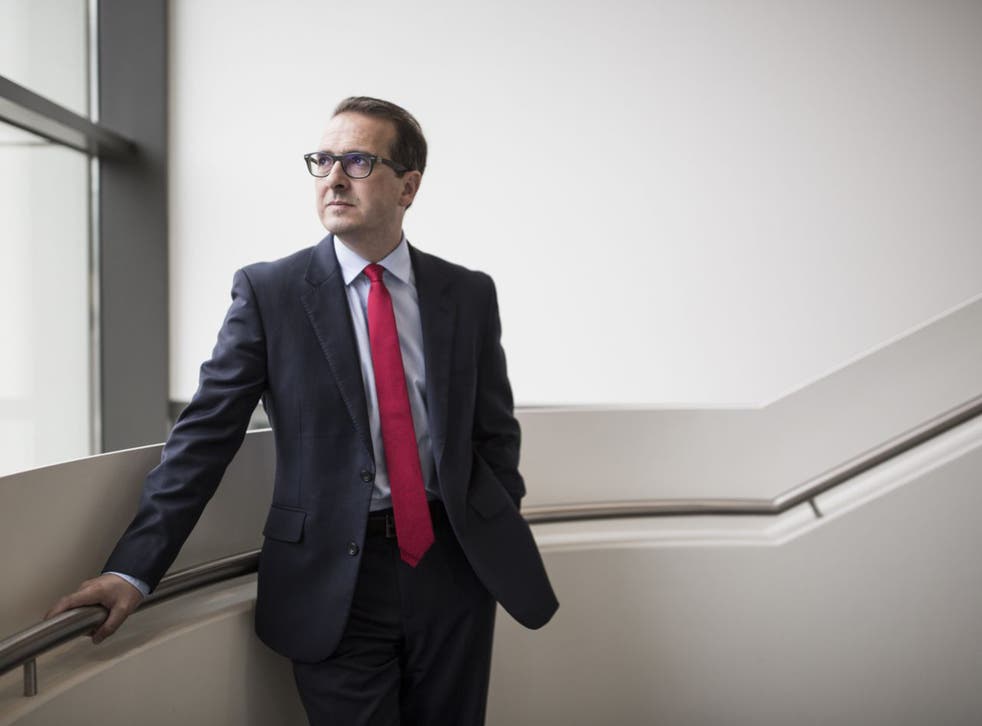 Labour leadership contender Owen Smith is promising "a new industrial revolution" to make the UK into "the workshop of the world".
In a speech in Newcastle, Mr Smith will warn that Britain is "on the cliff edge of another recession" and will call for urgent action to secure the health of the economy in the short term as well as investment in the industries of the future.
He will restate his demand for a second EU referendum on whatever deal emerges from Brexit negotiations.
And he will pledge that as Labour prime minister, he would seek to bring about "fundamental structural reform" of the economy, including by investment in high-skilled jobs in renewable energy and the creative industries.
The Pontypridd MP - who is challenging Jeremy Corbyn for the Labour leadership in a ballot of party members and supporters ending on September 24 - will accuse successive governments since the 1980s of allowing manufacturing to dwindle, while favouring the growth of the financial service sector and the creation of low-skill, low-pay jobs.
Speaking at a tech start-up centre, Mr Smith will say: "The unprecedented action taken by the Bank of England to cut interest rates to a 300-year low and expand quantitative easing shows that the British economy is on the cliff edge of another recession, with ordinary people, again, set to pay the price.
"Under the Tories, we face the prospect of our country being the sick man leaving Europe - unless urgent action is taken by government."
And he will add: "For too long, successive governments have allowed our economy to be too reliant on financial services and the creation of insecure, low-skilled, and low-paid jobs.
"I believe we must have a bold mission for Britain - to undergo a new industrial revolution to make Britain the workshop of the world once more.
"But this must be a revolution that is focused on the industries and the jobs of the future, not of the past.
"That means safeguarding and enhancing sectors such as the automotive industry but also investing in new industries including renewable energy and the creative industries."
Mr Smith last week challenged Mr Corbyn to join him in demanding a national vote on the EU deal achieved by Brexit Secretary David Davis. But the Labour leader later said that the party must "abide by" the result of the June 23 referendum.
Now Mr Smith will say: "I will not allow the UK to fall coughing and spluttering out of the EU door. I am resolute that the British people must be offered an opportunity to sign off the terms of a Tory deal on Europe.
"It would be wrong to give Liam Fox, Boris Johnson and David Davis a blank cheque to set the terms on the future of our economy, workers' rights and environmental protections."
Press Association
Register for free to continue reading
Registration is a free and easy way to support our truly independent journalism
By registering, you will also enjoy limited access to Premium articles, exclusive newsletters, commenting, and virtual events with our leading journalists
Already have an account? sign in
Register for free to continue reading
Registration is a free and easy way to support our truly independent journalism
By registering, you will also enjoy limited access to Premium articles, exclusive newsletters, commenting, and virtual events with our leading journalists
Already have an account? sign in
Join our new commenting forum
Join thought-provoking conversations, follow other Independent readers and see their replies