Paddy Ashdown: 'David Cameron's immoral policy towards refugees will not stop them reaching Europe'
In an exclusive interview, the former Liberal Democrat leader speaks to The Independent about Nato, Turkey and the refugee crisis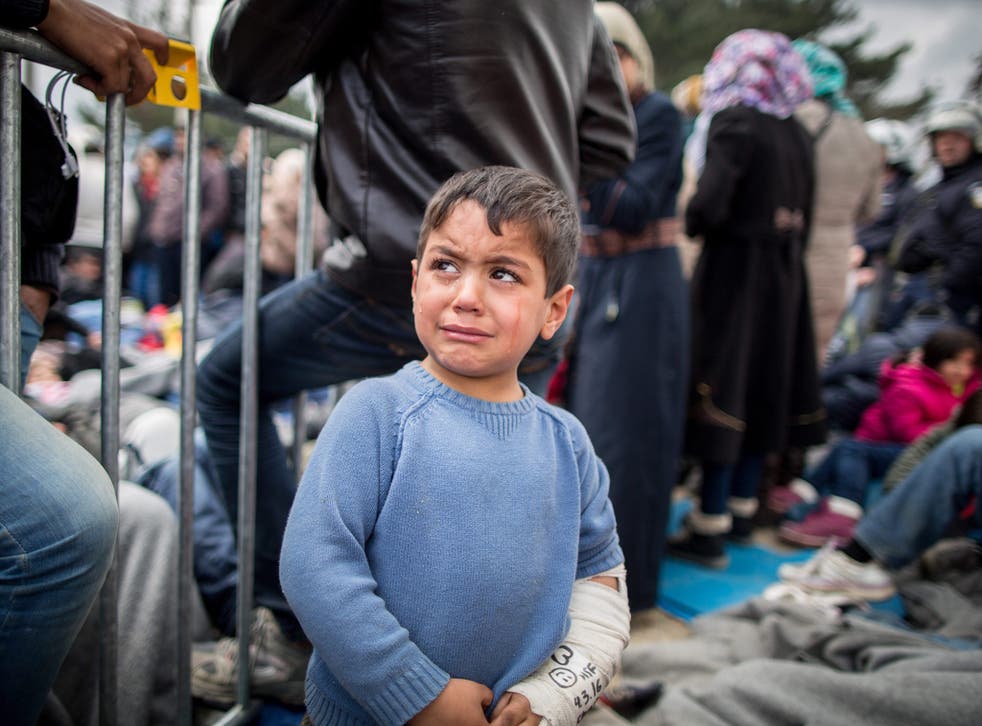 David Cameron has been accused of pursuing an "appalling and totally immoral policy" towards refugees that shows the Government doesn't have a "bloody clue" what it is doing.
Speaking to The Independent, the former Liberal Democrat leader Lord Ashdown said the Prime Minister's support of a Nato mission in the Aegean Sea that will forcibly return refugees to Turkey was tantamont to the UK Government abandoning the very people it claims to be helping.
"There is great confusion about if they are going to take them back to Turkey or to Greece," he added.
"They haven't a bloody clue what they are doing. I'm just really concerned that, as usual, the Government has sanctioned an appalling and totally immoral policy without working out the details.
"I think they are getting away with blue murder."
On Monday, Britain announced it will take part in an unprecedented intervention into the refugee crisis in the Aegean Sea, sending ships to the region to pick up refugees and take them back to Turkey.
The plans have sparked condemnation from human rights groups, who argue that Turkey cannot be designated a "safe third country" for refugees fleeing conflict and persecution in Syria, Afghanistan, Iraq and other nations.
Lord Ashdown said the sea mission amounted to rescuing refugees before "abandoning them" and cautioned that clashes could break out when migrants are forcibly returned to Turkey, which many will have spent their life savings trying to leave.
"I think it will stem the boats coming to Greece," he added. "But [the refugees] will take another route to Europe and I think there will be violence."
The UK's ships – RFA Mounts Bay and two border force cutters – are joining German, Canadian, Turkish and Greek naval vessels to patrol the narrow strait between Turkey and Greek islands that have seen more than a million refugees land in flimsy smugglers' boats over the past year.
Britain previously deployed two Border Force boats in the area on proactive search and rescue missions but withdrew them quietly last October as disasters and drownings continued.
Cameron on asylum policies
Lord Ashdown accused the Government of "completely ignoring all the people who are dying on the way to us" while championing a resettlement policy for only 20,000 Syrians over five years.
He noted that the "very small amount" of refugees being taken directly from UN camps excluded Iraqis, Afghans and other nationalities making up a large proportion of those arriving on European shores.
"Taking refugees from one country doesn't mean we can tell the rest to stay out," Lord Ashdown said. "We are legally obliged to consider asylum claims on a case by case basis."
The Court of Appeal controversially ruled that failed asylum seekers could be forcibly deported to Afghanistan last week, designating it a safe country despite the continuing conflict.
Refugee crisis - in pictures

Show all 27
While almost 90 per cent of Syrian asylum seekers and three quarters of Eritreans had their applications granted by the British Government last year, the figure for Afghans stood at little over a third.
Lord Ashdown called for a "completely new framework" for handling the refugee crisis, warning that it would be a mistake to treat it as a temporary problem.
He argued for large refugee camps to be created in Greece and Macedonia, where thousands of migrants are currently trapped following border closures and controls along the Western Balkans route.
The life peer said he would prefer to see asylum seekers given adequate shelter, food and access to education in Europe rather than forcing them to remain in Turkey, which is already struggling to humanely house more than 2.5 million displaced people.
The strategy currently being negotiated would see economic migrants and refugees alike taken back to Turkey, where they would be put to the "back of the line" for legal asylum and resettlement in Europe thanks to their attempts to reach Europe illegally.
It has been dubbed out the "one in, one out deal" thanks to a clause stipulating that for every Syrian sent back from a Greek island, another Syrian would be entitled to a legal, safe trip to Europe.
The UN has voiced concern and called for legal safeguards for asylum claims, while Amnesty International condemned the policy as "absurd".
Turkey is seeking €6 billion (£4.7 billion) in return - twice as much as a two-year deal with the EU struck in November - as well as the opening of new chapters in its long-stalled negotiation to join the EU.
The demands have created alarm among human rights organisations just days after the Turkish government seized control of the country's largest newspaper in the latest assault on freedom of the press.
Lord Ashdown called European policy towards Turkey "crazy", adding: "They are now using the leverage they have got and who can blame them?
"The irony is that when Turkey was actually reforming we refused to let them in and now it's going in the opposite direction. We have subcontracted a problem we should be dealing with."
European leaders said they had discussed press freedom with Turkish politicians at an emergency summit on Monday, when Italian Prime Minister Matteo Renzi insisted on a specific reference to the issue in the final statement.
The finalisation of the deal has been delayed until 17 March at the earliest as negotiations continue.
A spokesperson for Downing Street highlighted comments the Prime Minister made on Monday on the possibility of refugees being returned to Turkey.
Mr Cameron said: "That would, if implemented, break the business model of the people smugglers, and end the link between getting in a boat and getting settlement in Europe and now that is something that I've been arguing for a year and I think that it is significant, but only if it's fully implemented, and that's what needs to happen next, that will make a real difference."
British contributions to the refugee crisis have topped £2.3 billion, amounting to the country's largest ever humanitarian response, the spokesperson added.
Join our new commenting forum
Join thought-provoking conversations, follow other Independent readers and see their replies