Paradise papers: Labour calls for 'withholding tax' to stop companies shifting profits offshore before government takes it share
John McDonnell also demanded the Government force tax havens to reveal who uses them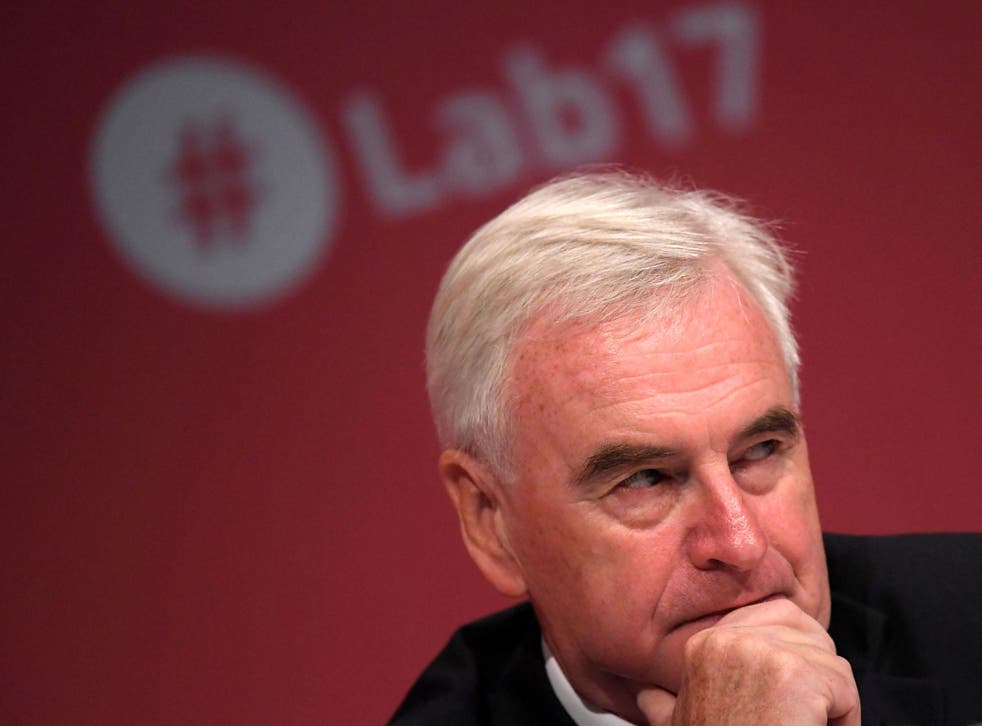 Labour has said that the 'Paradise Papers' leak shows the need for Britain to impose a "withholding tax" to ensure HMRC takes its share of company profits before firms move them to tax havens.
Shadow Chancellor John McDonnell also said the Government must push tax havens to come up with a full register of companies and trusts using them, allowing the UK to better pursue revenue.
He also issued a new call for a public inquiry into tax avoidance after the explosive leak of 13.4 million documents laid bare the financial affairs of the global elite, reportedly tying big companies and political figures to secretive overseas arrangements.
It includes claims that the Queen has £10m of her personal fortune invested in an offshore tax haven.
Speaking to BBC Radio 4's Today programme, Mr McDonnell said: "If there's abuse of our tax system by companies and trusts in particular that are using tax havens, I'd like to introduce a withholding tax so that we end that once and for all."
He explained it would mean dividends from economic activity in the UK are "taxed at source" before they are moved out of the country.
But he denied it would amount to "capital controls", saying it would be implementing a tax system that ensured "the proper level" is paid by companies.
UK news in pictures

Show all 50
He also called for the Government to push tax havens to bring forward more information about the people investing money in companies on their shores.
Asked how he would force them to cooperate, he said: "They want a relationship with us. They have had a relationship that's been beneficial for them over centuries.
"I believe we would be able to exert that pressure to enable them to come forward.
"Now that this is out in the open, I think that people would be outraged at what's been going on."
He also called for greater scrutiny of the tax affairs of MPs, a new tax enforcement unit and an end to companies engaged in tax avoidance having government contracts.
Explaining that he believes an inquiry is now desperately needed, he said: "To have such a large number of rich individuals avoiding their taxes means that we don't have our taxes to pay for vital public services like the NHS, like education, like the care of our children by local councils.
"We called for a public inquiry 18 months ago into tax avoidance and we desperately need it now to restore confidence in our taxation system."
Queen's offshore tax investments exposed in leaked Paradise Papers
Among those said to be named in the papers are former Tory treasurer Lord Ashcroft and US president Donald Trump's commerce secretary, Wilbur Ross, who is reportedly linked to a Russian firm.
The Duchy of Lancaster, the private estate of the Queen, was found to have millions of pounds invested in offshore arrangements.
Around £10m from the Queen's private fund was paid into funds in the Cayman Islands and Bermuda between 2004 and 2005, according to reports.
A small part of the cash was traced to a lender which has previously been criticised for ripping off poor customers.
The Queen voluntarily pays tax on any income she receives from the Duchy.
A spokesman for the estate said: "We operate a number of investments and a few of these are with overseas funds.
"All of our investments are fully audited and legitimate."
Register for free to continue reading
Registration is a free and easy way to support our truly independent journalism
By registering, you will also enjoy limited access to Premium articles, exclusive newsletters, commenting, and virtual events with our leading journalists
Already have an account? sign in
Join our new commenting forum
Join thought-provoking conversations, follow other Independent readers and see their replies