Paris attacks analysis: What more can the authorities do to protect the British public?
Nigel Morris and Paul Peachey report on the latest measures being put in place to protect the country
Nigel Morris
,
Paul Peachey
Sunday 15 November 2015 21:58 Comments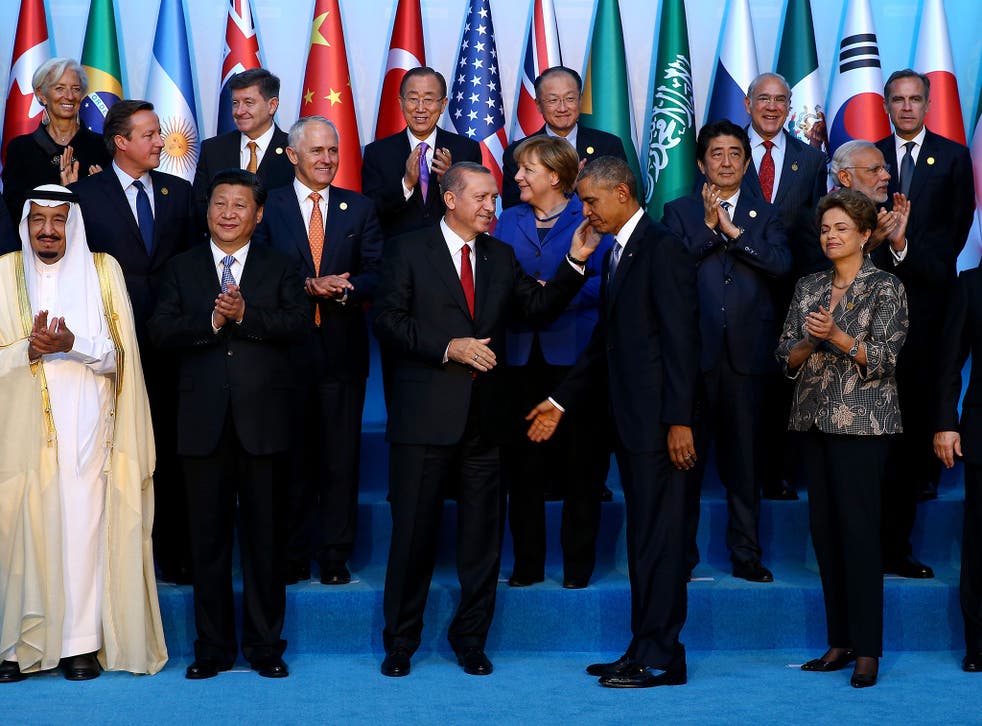 The UK has been on high alert for a terrorist attack since August last year. Following the attacks in Paris, the British Government is implementing the following series of measures to prevent a similar atrocity happening on UK soil.
Bombing Isis in Syria and increasing diplomatic efforts
Ministers have consistently argued that it is illogical for British jets to take part in raids on Isis positions in Iraq but not on their strongholds in northern Syria – particularly as plots against the UK are being orchestrated from the area.
The carnage in Paris will be used by supporters of military action to reinforce their argument. But David Cameron, scarred by a Commons defeat in 2013 when he called for bombing raids on Bashar al-Assad's forces, has promised to send in the RAF only if there is a political consensus behind the move.
That has left him with a serious problem; critics accuse the Government of lacking a properly thought through plan of action. One key question is what ground action would be mounted to back up the air raids.
The Tory-controlled Foreign Affairs Select Committee has described the Government's lack of strategy on the issue as "incoherent". The shadow Foreign Secretary, Hilary Benn, warned: "You are not going to defeat [Isis] in Syria just by dropping bombs."
The massacre will also give fresh impetus to diplomatic efforts to end the four-year-old civil war in Syria.
Talks in Vienna led political leaders from the West, Russia and Middle Eastern states to set a 1 January deadline for the start of negotiations between President Assad and opposition groups, paving the way to a non-sectarian administration in six months and elections in 18 months – but hopes of this working have so far appeared forlorn.
Security in public places
Security at borders, major events and big cities is being stepped up, police and the Home Secretary said. Tomorrow's football match at Wembley between England and France is likely to provide early evidence of more obtrusive policing.
The threat level against Britain has been pegged at severe since August last year – meaning a terrorist attack is highly likely. Police have long been concerned about British radicals returning from Syria bringing with them their new military experience.
In May, Mark Rowley, the national lead for counter-terrorism policing, said more than 700 extremists were known to have travelled to Syria, with about half of them having since returned to Britain. British officials have stressed the importance of businesses and communities in countering the terrorist threat. A scheme was announced in the summer that would allow sports venues, shopping centres and pubs to cut their insurance premiums by putting measures in place to protect against terrorist attack.
Funding for police and anti-terror authorities
Police leaders have warned that heavy cuts to their budgets have risked severing the supply line of information from neighbourhoods that are home to would-be terrorists.
George Osborne's last spending review in 2013 – a month after Lee Rigby's murder – maintained funding for counter-terrorism policing, while the security services were given an increase from £1.9bn to £2bn in 2015-16.
Police have warned that the loss of police officers (17,000 have gone in the last five years) threatens the efforts of intelligence gathering. Peter Clarke, a former head of counter-terrorism, said that the golden thread that runs through police into local communities to links abroad risked being broken.
The next spending round will be announced on 25 November, with the police braced for more job losses. The Paris attacks could prompt Mr Osborne to have a last-minute rethink.
Police tactics
Sir Bernard Hogan-Howe, the Metropolitan Police Commissioner, said the force is urgently reviewing its tactics for dealing with a major terrorist attack. "We will, of course, urgently review our approach in the light of last night's act of terrorism in Paris," he said in a statement on 14 November. "The scale of the attacks and the range of weaponry used by the terrorists are a serious cause for concern."
Counter-terrorism arrests have increased sharply – 338 in the year to March, compared with 254 in the previous year.
Earlier terrorist incidents have shown the difficulty of securing high-powered, military-grade weaponry. Lee Rigby's killers confronted the police response team with a rusty, 90-year-old revolver. In the UK's largest guns seizure in August, the National Crime Agency intercepted 22-Czech-made assault rifles and nine Skorpion machine pistols allegedly smuggled into Britain on board a motor cruiser from France.
Surveillance powers
The Paris attacks had every sign of being carefully co-ordinated and planned, leaving questions for the French intelligence services over whether they could have been prevented.
In Britain, police and the security services insist they need extra power to intercept and disrupt plots. The result was this month's draft Investigatory Powers Bill, which will update their powers to track conspiracies by terrorists exploiting the lightning pace of technological change in communications.
Theresa May's plans received broad, although not unqualified, political support. The Home Secretary has committed the Government to widespread consultation over the measures, with a view to getting them in place by the end of 2016. There is little prospects of her plans being toughened, but Ms May could opt to act more rapidly to turn them into law.
Lord Carlile, the former independent reviewer of anti-terror legislation, said that the Bill could be passed through parliament in three to four weeks. "I believe the necessary powers need to be on the statute book as quickly as that. It could have been London," he said.
Border checks/refugee policy
An early result of the atrocities was for the Home Secretary to order extra security at ports and airports. The move was partly aimed at reassuring the public, and carries a substantial bill for the taxpayer, but is likely to remain in place for the foreseeable future.
Britain will also press for tougher checks on migrants admitted to the EU and Ms May sought to play down fears that Syrians given refuge in Britain could include Isis sympathisers, telling the BBC that they would be rigorously screened.
The Paris attacks could subliminally feed into the debate over Mr Cameron's attempts to renegotiate Britain's relationship with the EU if Eurosceptics argue they are a failure of the bloc's efforts to control its borders.
Nigel Farage, the Ukip leader, is set to speak on the subject tonight, and the party's MEP, Suzanne Evans, has tweeted: "Does France closing borders imply terrorists are not 'home-grown' but incomers taking advantage of current migrant crisis?"
Register for free to continue reading
Registration is a free and easy way to support our truly independent journalism
By registering, you will also enjoy limited access to Premium articles, exclusive newsletters, commenting, and virtual events with our leading journalists
Already have an account? sign in
Join our new commenting forum
Join thought-provoking conversations, follow other Independent readers and see their replies