Paul Nuttall: Ukip leader announces he will stand in the General Election
The Ukip leader did not reveal where he intends to stand, but he is campaigning in Hartlepool on Saturday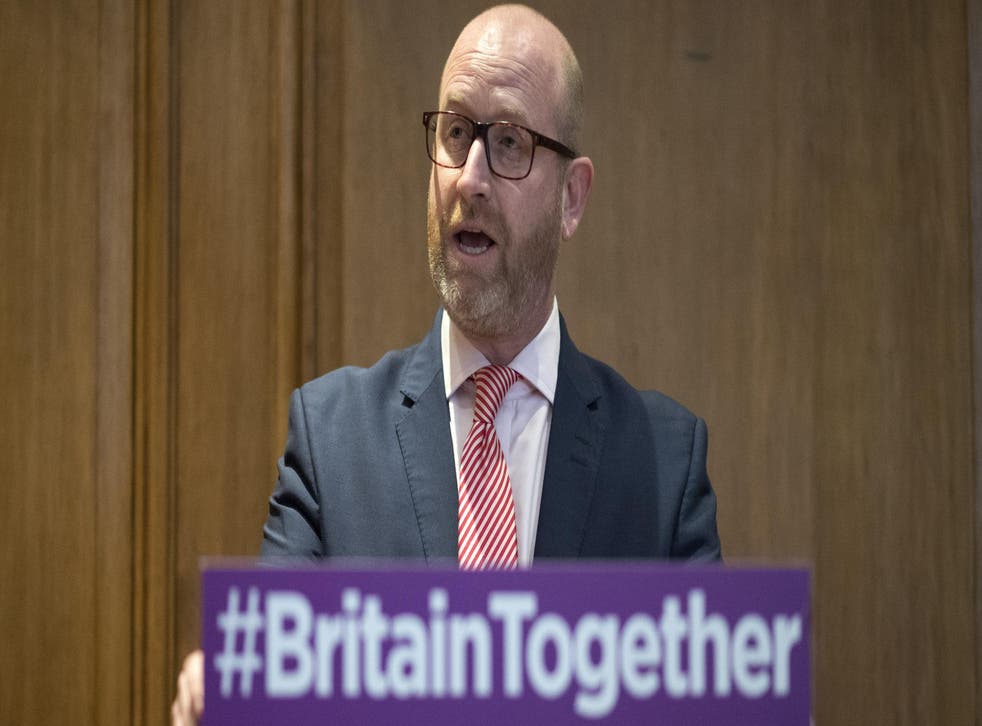 Ukip leader Paul Nuttall has squashed criticism that he is running scared of the general election, by announcing he will be a candidate.
"I will be leading the party into battle," Mr Nuttall said – but without revealing in which seat he will stand.
The confirmation comes just days after Mr Nuttall was accused of hiding in a broom cupboard to escape journalists attempting to find out his intentions.
The party is launching its election campaign in London on Friday morning.
Though Mr Nuttall has not yet confirmed where he intends to stand, he is scheduled to be campaigning in Hartlepool on Saturday.
It is two months since the Ukip leader stood in the by-election for Stoke-on-Trent, which he lost to Labour by a large margin, in a hapless campaign that attracted constant ridicule.
Ukip's former leader Nigel Farage said the election campaign had left Mr Nutall with "six weeks to prove himself."
In an interview with The Independent the party's major backer, Arron Banks, described Mr Nuttall as "quite weak."
Since last year's EU referendum Ukip has dipped to around seven per cent in the polls. On Tuesday it announced a series of policies on integration, which included annual inspections for teenage girls from communities perceived to be at risk of femal genital mutilation. It also proposed banning face coverings in public, a policy which was subsequently questioned by the British Beekeepers' Association.
Mr Nuttall responded by comparing himself to Mahatma Gandhi, citing a quotation in which the Indian independence leader said, "First they ridicule you, then they attack you, then you win."
Mr Gandhi never actually said it.
more to follow
Join our new commenting forum
Join thought-provoking conversations, follow other Independent readers and see their replies