Paul Oakden resigns as Ukip chairman as party chaos deepens
Resignation comes ahead of crunch meeting at which future of Henry Bolton as party leader will be decided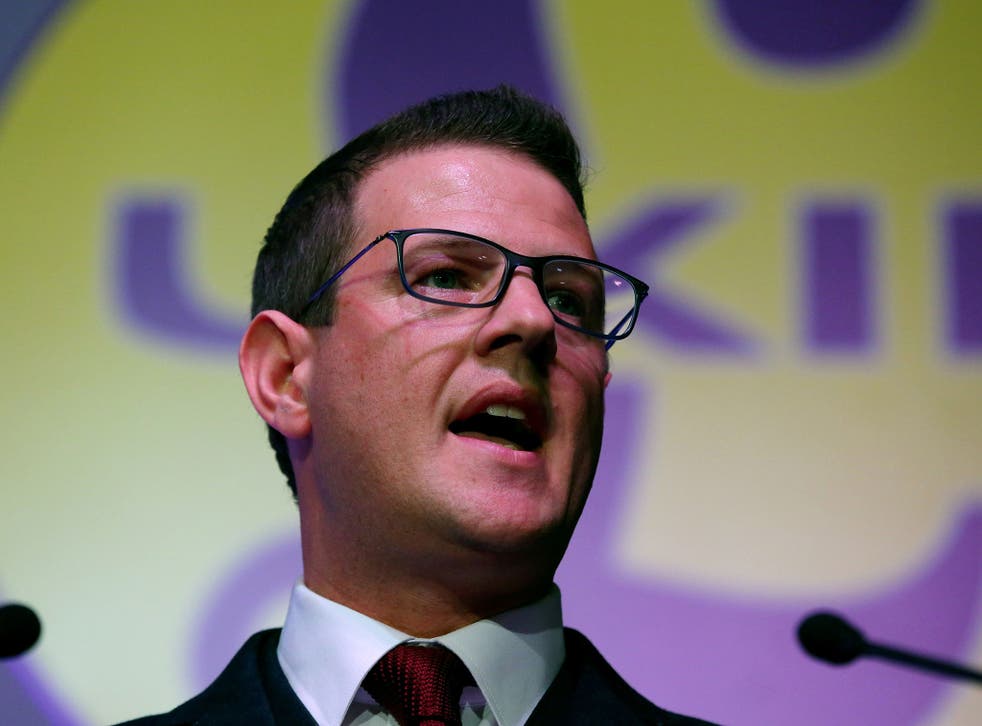 Ukip has been plunged into further chaos after the party's chairman resigned.
Paul Oakden said he would step down on Saturday after chairing an emergency general meeting (EGM) at which the party's current leader, Henry Bolton, will face a vote of no confidence.
Mr Oakden, who has been chairman since July 2016, said the role had been an "honour and a privilege" but that he was stepping down "entirely of my own volition".
He said he had voluntarily terminated his contract with Ukip at the end of January and on Monday informed the party's national executive committee (NEC) that he would be standing down.
His resignation comes hours after he was forced to email party members insisting there was "not a coup" following an email being sent out in his name that described him as "interim leader".
Last month a number of Ukip's senior figures quit their roles in protest at Mr Bolton's leadership.
In a statement Mr Oakden said: "Being the chairman of Ukip is an honour and a privilege. It doesn't come with champagne lunches, a whopping salary or great esteem.
"What it does bring are thousands of emails and letters, occasional angry members whom it's just not possible to pacify, chairing the board, acting as a diplomat between the NEC and a leader (or five) and generally being the person whose fate it is to disappoint almost everybody.
"That's the base line, and it expands from there – still, I'm the lucky one for having had the opportunity to do it. One of the more unenviable tasks is to chair national EGMs, as the one that is taking place this Saturday in Birmingham. Chairing this EGM, however, will be my last act as Ukip party chairman."
Mr Oakden has worked alongside five different Ukip leaders during his time in the role.
UK news in pictures

Show all 50
The current leader, Mr Bolton, faced widespread calls to quit after it was revealed his then girlfriend had sent a series of racist text messages about the actress Meghan Markle, who is Prince Harry's fiancé.
Despite a mass walkout of Ukip's senior team and the party's NEC unanimously voting that he should step down, Mr Bolton vowed to fight on and let members decide his future in a vote at Saturday's EGM.
He also vowed to "drain the swamp" and put forward a new party constitution, including "significant and urgent reform" of the NEC, which he said was "not fit for purpose".
Speaking at the weekend, Mr Bolton said he was confident of winning the vote of no confidence.
"I am getting a huge amount of support from around the country because the membership know what's been going on within the party for a very long time and they know I am not responsible for that," he told the BBC's Andrew Marr Show.
"They know that factionalisation needs to be dealt with if the party is going to professionalise and be effective."
Join our new commenting forum
Join thought-provoking conversations, follow other Independent readers and see their replies