Payday lenders accused of 'grooming' children with catchy adverts
'These lenders are essentially grooming children to be the next generation of borrowers' says money expert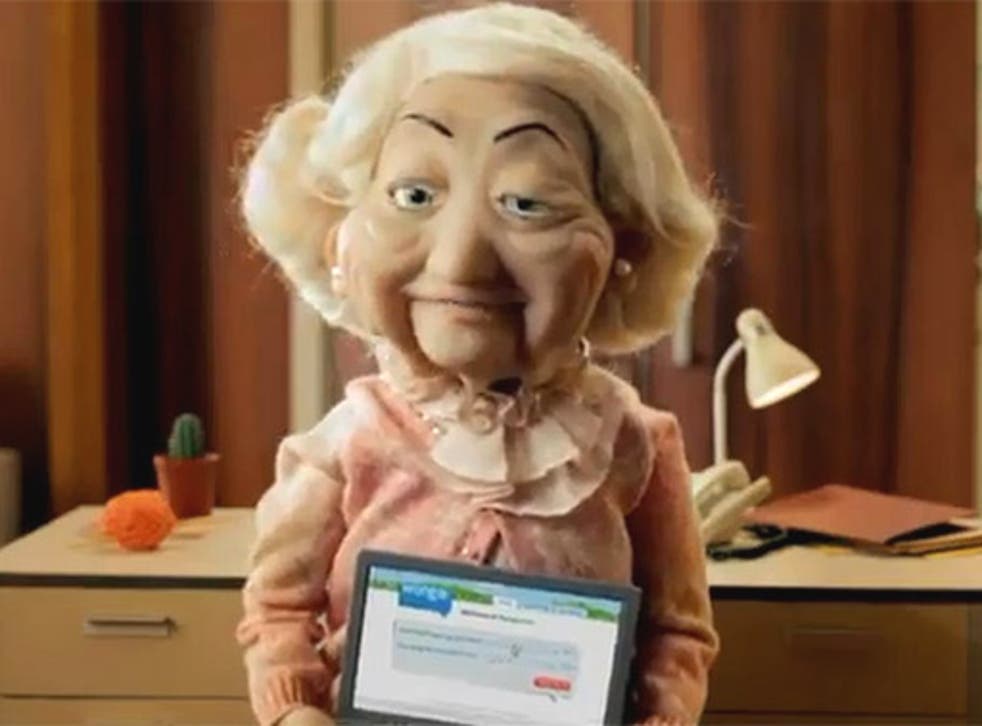 Payday lenders have been accused of "grooming children" after research showed that kids under 10 are repeating payday loan ad slogans and nagging parents to get a loan to pay for toys and games.
The research was conducted by Money Saving Expert, prompting its founder Martin Lewis to say: "Kids are being dazzled by catchy tunes and cute puppets".
He told a committee of MPs on Tuesday that payday lenders should be banned from advertising on children's television.
Then Labour leader Ed Miliband turned the heat on the high-cost credit companies by accusing payday lenders of being responsible for "a quiet crisis of thousands of families trapped in unpayable debt."
Senior bosses at payday firms were given a torrid time on Tuesday when MPs on a select committee grilled them on their dubious practices.
They had been summoned before MPs to defend their extortionate charges and irresponsible lending.
MPs were following up a damning report by the Office of Fair Trading which found "deep-rooted" problems in the way payday loans attract and treat customers.
Officials from Quick Quid, Mr Lender and Wonga – Britain's most profitable payday lender – along with two credit trade bodies, were forced to defend their activities, including allowing borrowers to rollover loans leading many to get into a spiral of debt.
The three hour session also included evidence from consumer groups, Government ministers and regulators.
But it was the payday lenders themselves who bore the brunt of opprobrium. Select Committee member Paul Blomfield, Labour MP for Sheffield West, told The Independent: "There was a shocking level of complacency and denial among payday lenders about the social consequences of their business model.
"Some of the gloss that they have been trying to put on themselves, rubbed off today very badly."
He was referring in part to the new film funded by Wonga, which was given red-carpet London launch on Monday night and which attempts to reposition the firm as helping people, rather than forcing them into a deadly spiral of debt.
The launch of the movie 12 Portraits and the appearance on Monday on Newsnight of Wonga chief Niall Wass prompted Mr Miliband's outburst on Tuesday. While talking about the rising cost of living he said: "Last night the boss of Wonga said he was speaking for the 'silent majority', who are happy with their service.
"But the truth is he wants us to stay silent about a company where in one year alone their bad debts reached £120m. An industry in which seven out of ten customers said they regretted taking out a loan. With half saying they couldn't pay it back.
"Payday lenders don't speak for the silent majority. They are responsible for a quiet crisis of thousands of families trapped in unpayable debt."
Martin Lewis told MPs on the select committee that it's time to ban payday loan ads from children's television channels and programmes and restrict the nature of the adverts.
"Payday loans are part of the costliest kind of instant gratification culture. Now these lenders are essentially grooming children to be the next generation of borrowers," he said. "The current explosion in the number of people borrowing in this way is nothing compared to how the next generation will act."
Citizens Advice chief executive, Gillian Guy, who also appeared before the committee, said: "Payday loans should come with a health warning containing information about the costs and the impact of taking out a loan. All too often adverts mask the real hardship caused by irresponsible lending."
The charity is asking people to report irresponsible payday loan advertising to the Advertising Standards Authority.
Debt charity StepChange also called on Tuesday for tighter controls on payday advertising, demanding health warnings to highlight the risks of high-cost credit.
Head of policy Peter Tutton, who gave evidence to the select committee, was unimpressed with the payday lenders' reponses. "The lenders had unconvincing answers and they were a bit evasive," he said. "Their adverts must give proper warnings, not just promote the idea that is quick and easy to get a loan."
A radio advert for Wonga was banned last month for being irresponsible. The ASA slammed the ad - which featured a rewritten version of the popular 1950s song Mr Sandman - because it "implied that it was suitable to routinely use a payday loan for the purpose of supplementing a monthly income without much consideration".
Earlier in the year the ASA banned a payday loan ad by Cash Lady, featuring two-times bankrupt Kerry Katona. The banned ad implied it was more convenient and desirable to get a loan through payday lenders than high street banks.
Join our new commenting forum
Join thought-provoking conversations, follow other Independent readers and see their replies