Peer faces jail over 80p Southern Rail train fare
Lord Maginnis now faces a £5,000 bill for an 80p shortall on his train ticket and said he would sooner go to prison than pay it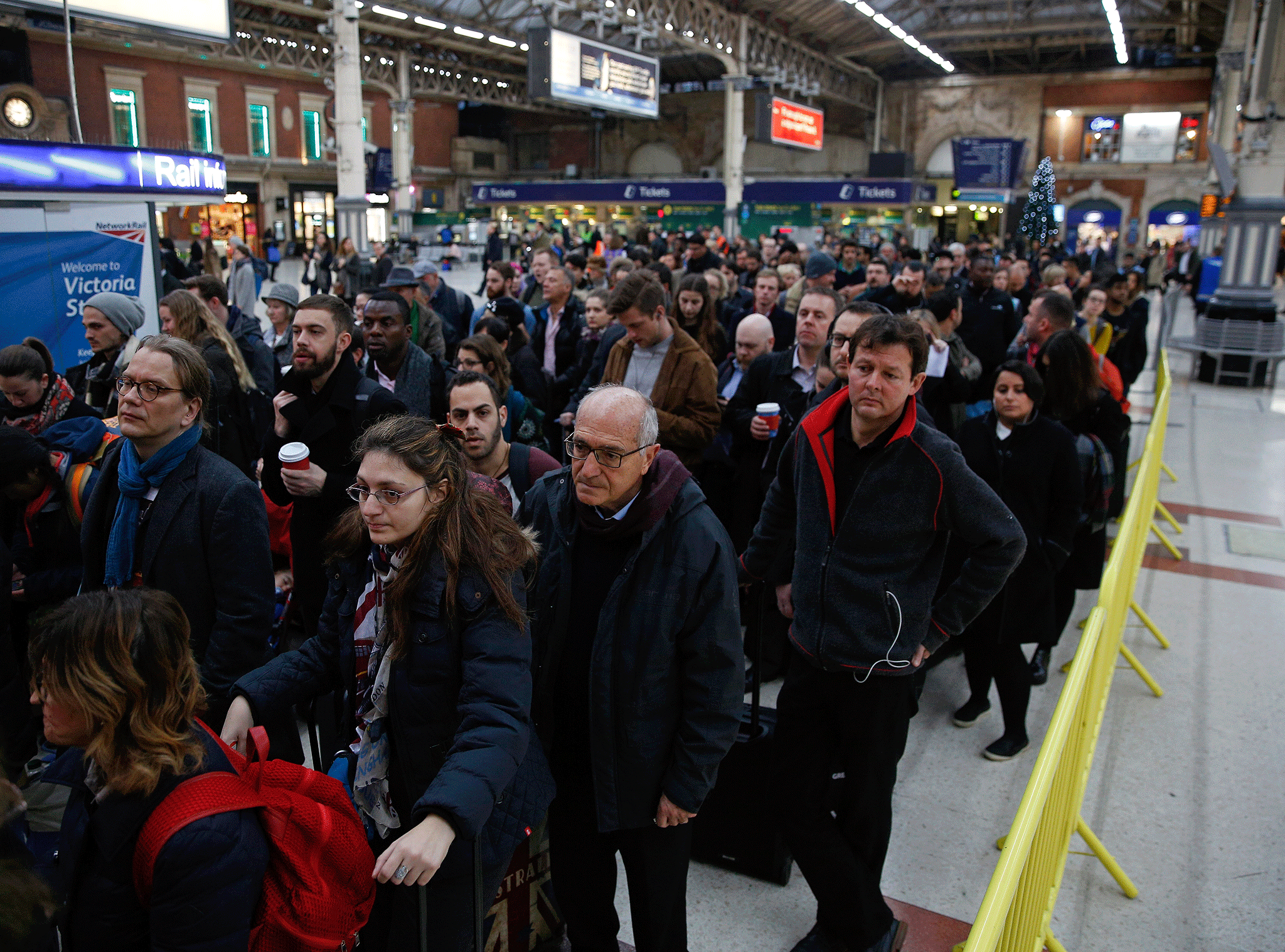 A Northern Irish peer who fought the IRA faces legal costs of more than £5,000 and a possible prison sentence over an 80p shortfall on a train fare.
Lord Maginnis of Drumglass, who is 78, was in possession of the incorrect ticket on a journey between London and Gatwick. Rather than a seven day return costing £23.65, he had bought a one-day return for £22.85, which a ticket inspector told him was not valid for the day on which he was travelling.
Lord Maginnis told the Telegraph he offered to pay the extra 80p, but was told he would have to buy a new ticket for £19.90 and pay a £19.90 fine.
The peer said he refused to pay, and when he arrived at Victoria station, he said he was met by two police officers and three uniformed railway staff.
The now notorious Southern Rail, who operate the route, took Lord Maginnis to court. The peer did not attend and was convicted in his absence and sent of bill of £1,478.90, including the original £19.90 penalty, a fine of £220 and costs of £1,239.
Southern Rail drivers have spent three days on strike this week, the latest in years of union action. The operator does not receive fare money from passengers but is merely paid to operate the route directly by the government.
The peer lost an appeal and now faces a bill of more than £5,000.
He told The Telegraph: "I'll go to jail before I bend the knee to some bureaucrat. I've spent the past 78 years fighting my own battles, whether as a member of the Ulster Defence Regiment against the Provisional IRA, or in politics. I'm not going to start backing down now."
A spokesman for Southern Rail said: "Although this was dealt with through the courts and we have nothing to add at this stage, we will be investigating the matter."
Join our new commenting forum
Join thought-provoking conversations, follow other Independent readers and see their replies