Peterborough by-election: Labour urged to disown candidate who endorsed antisemitic Facebook post
Lisa Forbes apologises 'wholeheartedly' for liking social media message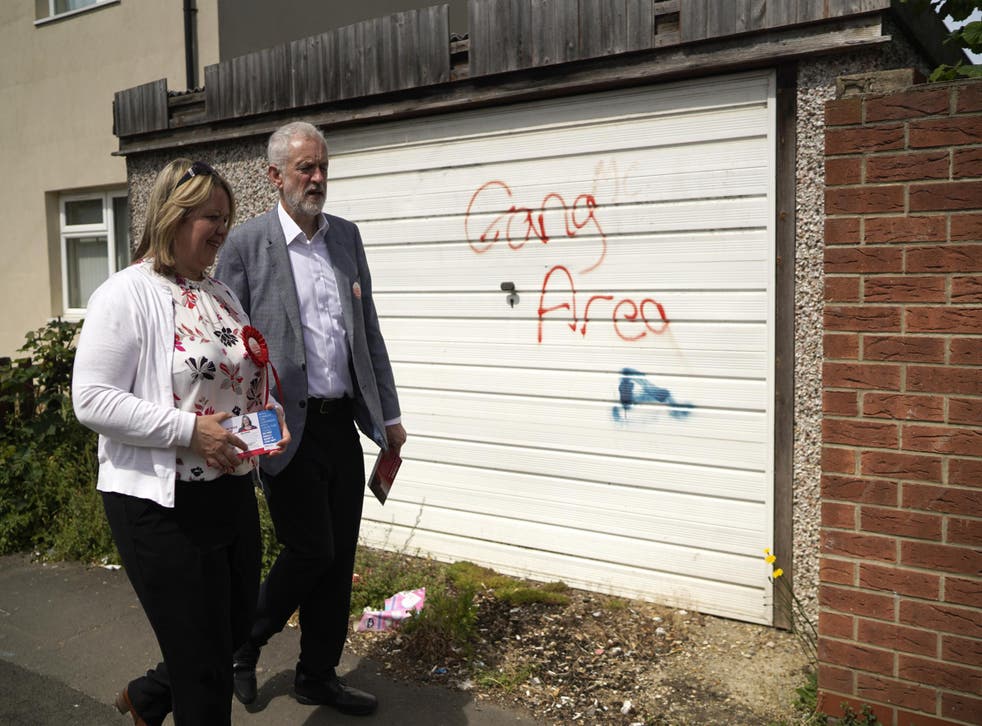 Labour has been urged to disown its candidate in the Peterborough by-election after it emerged she had endorsed an antisemitic Facebook post.
Lisa Forbes apologised "wholeheartedly" for liking a social media post that claimed Theresa May had a "Zionist Slave Masters agenda". The Labour candidate said it included a video of children praying following the Christchurch attacks.
Ms Forbes had also commented under an older thread, which claimed Isis was created and funded by the CIA and Mossad. She said: "I have enjoyed reading this thread so much."
Jewish leaders said the move called into question her suitability for public office, ahead of the critical by-election on Thursday.
The row comes after the equality watchdog's announcement of a formal probe into the handling of anti-Jewish sentiment in Labour.
It also comes after the party suspended a member of its ruling body over antisemitism claims.
Ms Forbes apologised for failing to call out the posts and vowed to deepen her understanding of antisemitism, regardless of whether she was elected.
She said: "I apologise wholeheartedly for not calling out these posts. I liked a video of school children praying in solidarity with the Christchurch attacks, not the views expressed in the accompanying text.
"I am sorry. Antisemitism is abhorrent and has no place in our society.
"Standing up against hatred towards one group of people must never be allowed to become hatred of another.
In a joint statement, Marie van der Zyl, president of the Board of Deputies of British Jews, Simon Johnson, chief executive of the Jewish Leadership Council, and David Delew, chief executive of the Community Security Trust, said it "stretches the limits of credulity" that she had not seen the words.
The trio said: "We are fed up hearing that Labour opposes antisemitism while repeatedly hearing excuses that its members accidentally missed the racism that was staring them in the face.
"Unless Labour disowns Lisa Forbes as a candidate, it will only confirm the party's shameful descent into the racist mess for which they are now being investigated by the Equality and Human Rights Commission."
Voters will head to the polls in Peterborough on Thursday to find a successor to disgraced MP Fiona Onasanya.
Support free-thinking journalism and attend Independent events
The former Labour MP was sacked by constituents through a recall petition after she was jailed for lying over a speeding offence.
The marginal seat will be a test for both Labour and the Tories, against Nigel Farage's insurgent Brexit Party.
Join our new commenting forum
Join thought-provoking conversations, follow other Independent readers and see their replies