Philip Hammond hints at financial support for UK companies hit by Brexit
Nissan recently raised concerns about the impact of potential trade tariffs on current investment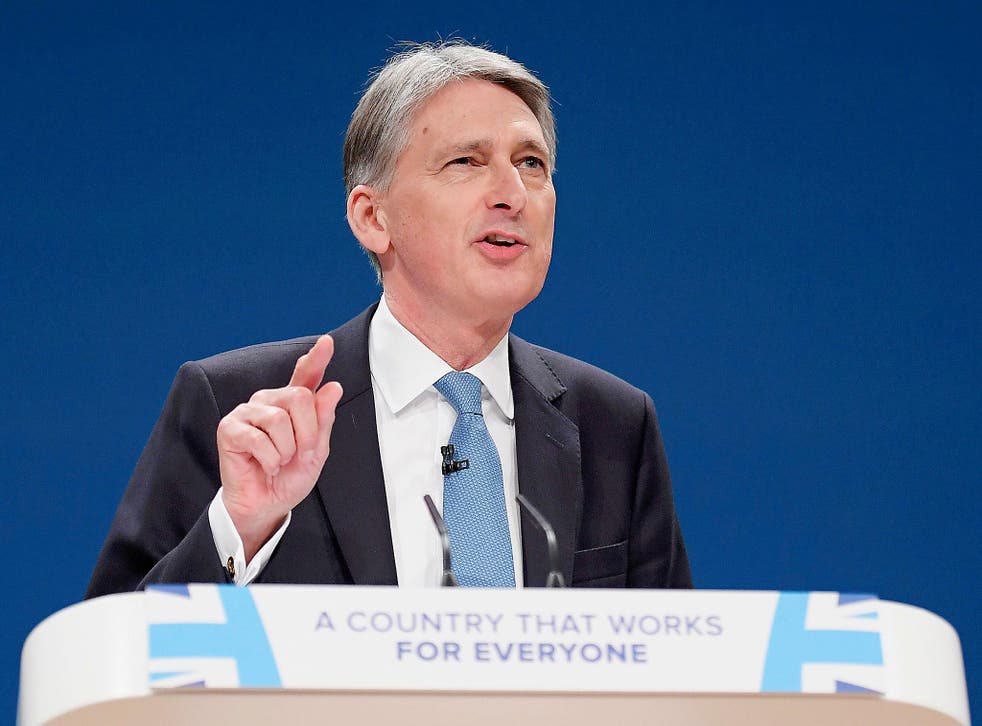 Chancellor Philip Hammond has left the door open to the government compensating firms hit with European trade tariffs after Brexit.
In his speech to Tory conference he said he was ready to provide support to British companies as they "adjust to life" outside the EU.
It comes after the chief executive of Nissan warned he could scrap investment in the UK if there is no compensation for potential tariffs post-Brexit.
Speaking in Birmingham, Mr Hammond said there could be turbulent times ahead during Brexit talks with the EU, adding: "But as the economy responds over the coming months fiscal policy may also have a role to play.
"So let me be clear. Throughout the negotiating process, we are ready to take whatever steps are necessary to protect this economy from turbulence.
"And when the process is over, we are ready to provide support to British businesses as they adjust to life outside the EU."
Afterwards a spokesman for Mr Hammond was asked about the Nissan situation and responded: "I'm sure they will find that line [of the speech] re-assuring."
Nissan's Carlos Ghosn said he could scrap a potential new investment in the UK's biggest car plant in Sunderland if the government refuses to pledge compensation.
Phillip Hammond announces new government measures designed to protect the economy pre-brexit
He said: "If I need to make an investment in the next few months and I can't wait until the end of Brexit, then I have to make a deal with the UK government.
"If there are tax barriers being established on cars, you have to have a commitment for carmakers who export to Europe that there is some kind of compensation."
Join our new commenting forum
Join thought-provoking conversations, follow other Independent readers and see their replies