Philip Hammond calls for different Brexit saying UK has an 'ardent wish' to remain at heart of Europe
He risked a row with Brexiteers after saying immigrants are 'the lifeblood of our economy'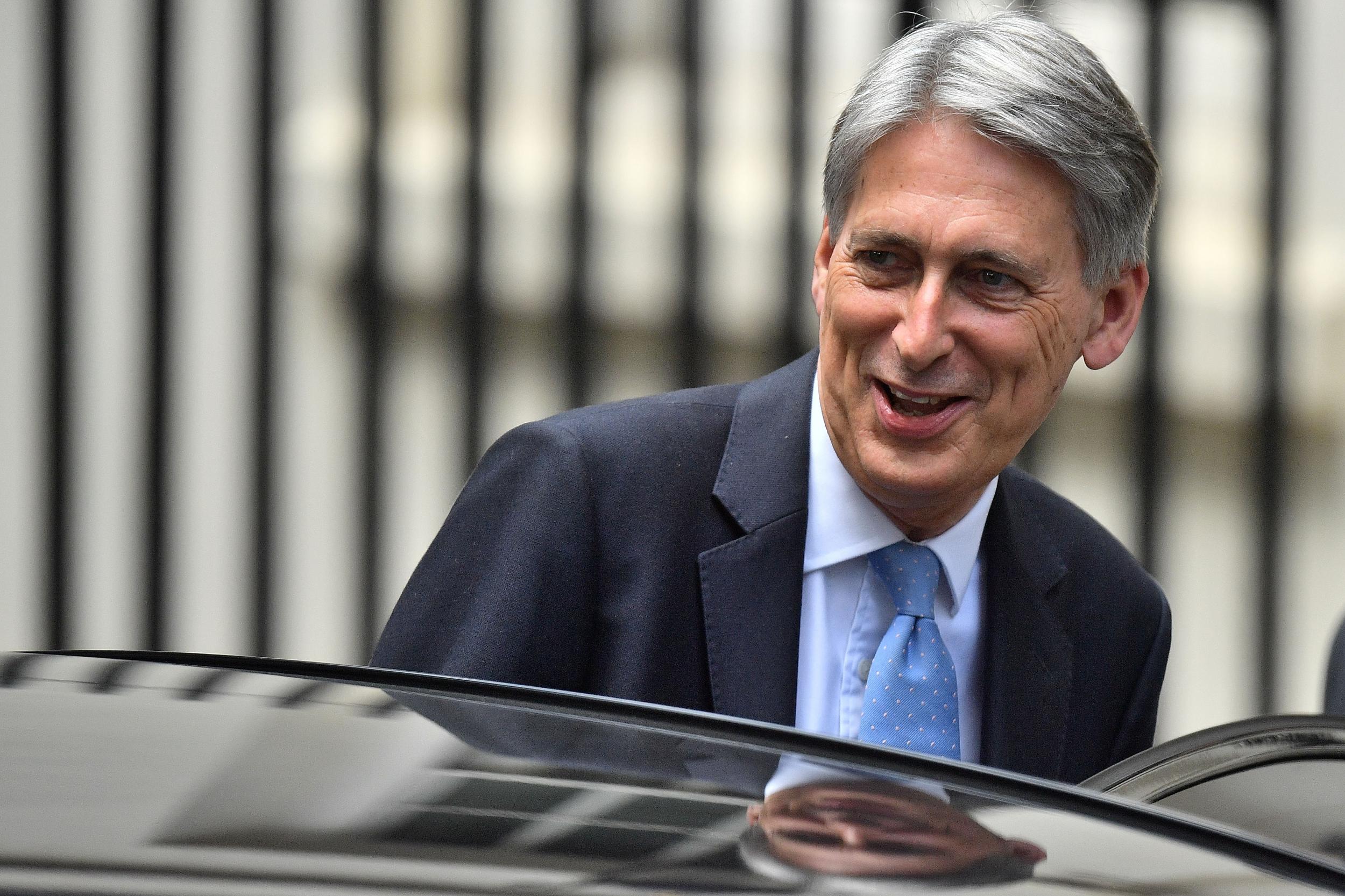 Philip Hammond has given a major speech in a bid to realign the UK's approach to Brexit, arguing the country has an "ardent wish" to remain at the heart of Europe.
The Chancellor risked sparking a major row with cabinet Brexiteers as he set out a soft-Brexit vision, focussed on creating jobs and prosperity, and referred to immigrants as "the lifeblood of our economy".
During the speech, in Germany, Mr Hammond even took a swipe at ministerial colleague and top Brexiteer Boris Johnson – who has become a figure of disdain in some circles of the European Union.
His comments calling for a "smooth and orderly path" to new trading arrangements also appeared to clash with comments made by Brexit Secretary David Davis, who said any transitional arrangements should end before the next UK election in 2022.
Eschewing tougher language used by Theresa May before June, Mr Hammond told an audience in Berlin: "We are like-minded in so many ways, and have shared values and a shared view of the world.
"Our economy is firmly in the European mainstream, and it is our ardent wish to be able to keep it anchored there."
Mr Hammond had been set for the sack before the election. But after Ms May failed to win a majority, he made his support for the weakened Prime Minister dependent on a more open approach to EU negotiations – he is now seen as a favourite to succeed her.
He had already given one significant speech calling for change and his emergence as a force for a different Brexit, backed by Scottish Tory leader Ruth Davidson, has caused friction in the Cabinet where Brexiteers are reported to have threatened resignations if Ms May abandons her tougher immigration-focussed approach.
On Tuesday at an economic conference held by the Christian Democratic Union, Angela Merkel's political party, he said: "Last Thursday, marked a year since the British people voted to leave the European Union.
Philip Hammond: I am urging May to agree to transitional arrangement in the interests of business
"They voted to be outside of the EU's political structures but not to turn their backs on Europe. They voted to regain control of our borders, not to shut down the flow of people that are the lifeblood of our economy, but to be able to manage it."
Mr Hammond used the speech to set out a broad approach to negotiations, including a comprehensive deal that includes services and a customs agreement that "protects the free-flow of trade across our borders and the integrity of pan-European supply chains".
He went on to quote a German proverb "Ein Kompromiß, ist die Kunst, einen Kuchen so zu teilen, daß jeder meint, er habe das größte Stück bekommen" – which means "a compromise is the art of dividing a cake in such a way that everyone believes he has the biggest piece".
He then added: "Wise words, with some applicability to the Brexit negotiations, although I try to discourage talk of 'cake' amongst my colleagues."
Boris Johnson sparked anger on the continent after he headed the Brexit campaign and afterwards said the UK's approach to leaving the bloc would be "having our cake and eating it".
Mr Hammond is backing a lengthy transitional deal to avoid a "disruptive and dangerous cliff edge" in trading links and said "early agreement on these transitional arrangements" would be critical.
How Brexit affected Britain's favourite foods from Weetabix to Marmite
Show all 8
But addressing company executives at an event in the UK, Mr Davis appeared to take a harder approach exposing a fault line running through Ms May's top team.
The Brexit Secretary said Britain will be out of the customs union and single market by March 2019 and that any transitional period was likely to end by 2022 as "the most important thing is it's got to be done before the election".
Reports emerged at the weekend that Mr Hammond is being lined up to replace Theresa May and become caretaker leader amid growing concerns over her premiership.
The Chancellor could join forces with Mr Davis as his deputy as part of a ticket to oust the Prime Minister before the Conservative Party conference in October.
Ministers have reportedly said they would back the move as long as the Chancellor promises to step down in two years after Brexit is negotiated.
Join our commenting forum
Join thought-provoking conversations, follow other Independent readers and see their replies