Philip Hammond should publish his tax returns, says shadow Chancellor John McDonnell
The shadow Chancellor added that people earning £1m a year would be compelled to publish their tax records under a Labour government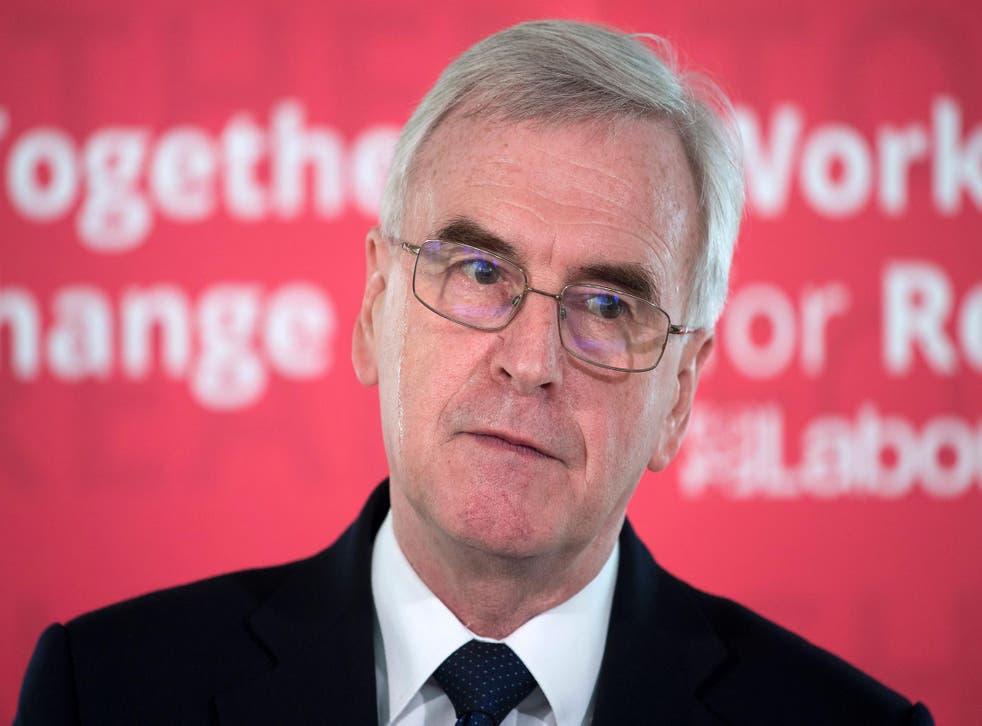 John McDonnell has urged Philip Hammond, the Chancellor, to publish his tax returns after he said Labour would compel any British resident earning more than £1m a year to publish their records.
The shadow Chancellor's comments – aimed at tackling tax avoidance – come as Mr Hammond prepares to set out his fiscal plans at the despatch box in next week's spring Budget.
Speaking at the Southbank Centre in London, he said there would be "no place to hide" for those who avoid tax and added Labour has drawn on practices in Scandinavian countries such as Norway and Sweden to devise its plans for tax-return disclosures for Britain's wealthiest.
"There'll be no place to hide for tax avoiders under Labour. Our tax transparency and enforcement programme will clamp down on the worst avoiders," he said.
"And building on the successful Nordic model, we'll introduce legislation to make public the tax returns of those earning over £1m.
"Transparency and fairness is at the heart of building a decent, open society. This will help restore public trust in the tax system - and help clamp down on any avoidance."
He added: "I invite Philip Hammond to publish his as well because we have a special responsibility. I just want openness and transparency."
Mr McDonnell also urged the Chancellor not to ignore the pressures facing the NHS and social care in Britain after the subjects were entirely absent from Mr Hammond's Autumn Statement. "Published figures indicate that tax receipts are currently higher than anticipated," he said.
"Given that we're facing an immediate crisis in the NHS and social care, I'm calling on the Chancellor to use that money to address this NHS and social care emergency.
"Any measure less than this is likely to be inadequate."
The shadow Chancellor's tax avoidance policy also comes after Mr McDonnell wrote in an article that there was a "soft coup" taking place within the party to overthrow the Labour leader Jeremy Corbyn.
He said in the article for the Labour Briefing website published on Sunday evening that the attempt to remove Mr Corbyn was "being perpetrated by an alliance between elements in the Labour Party and the Murdoch empire".
Dave Brown on Jeremy Corbyn

Show all 12
But when asked about those comments at the speech in London, Mr McDonnell suggested they were written in haste following Tony Blair's intervention last week. He then extended an olive branch to his critics, including the former Labour cabinet minister Peter Mandelson, saying he would be willing to take advice from them as it was important for the party to unite.
He added: "And, yes, that is holding out hands from my wing of the party, from Momentum we established, to those people in Progress. And, yes, Peter Mandelson. And having a constructive relationship for the future."
"So, yes I will be inviting him to come and have a cup of tea, and discuss issues around common concern."
Join our new commenting forum
Join thought-provoking conversations, follow other Independent readers and see their replies