PM denies two child limit for benefits is part of Tory welfare policy
Conservative MP Nadhim Zahawi said the plan could save 'billions', as charities warn of 'devastating' impact on poor families
Andy McSmith
Sunday 15 December 2013 14:28 Comments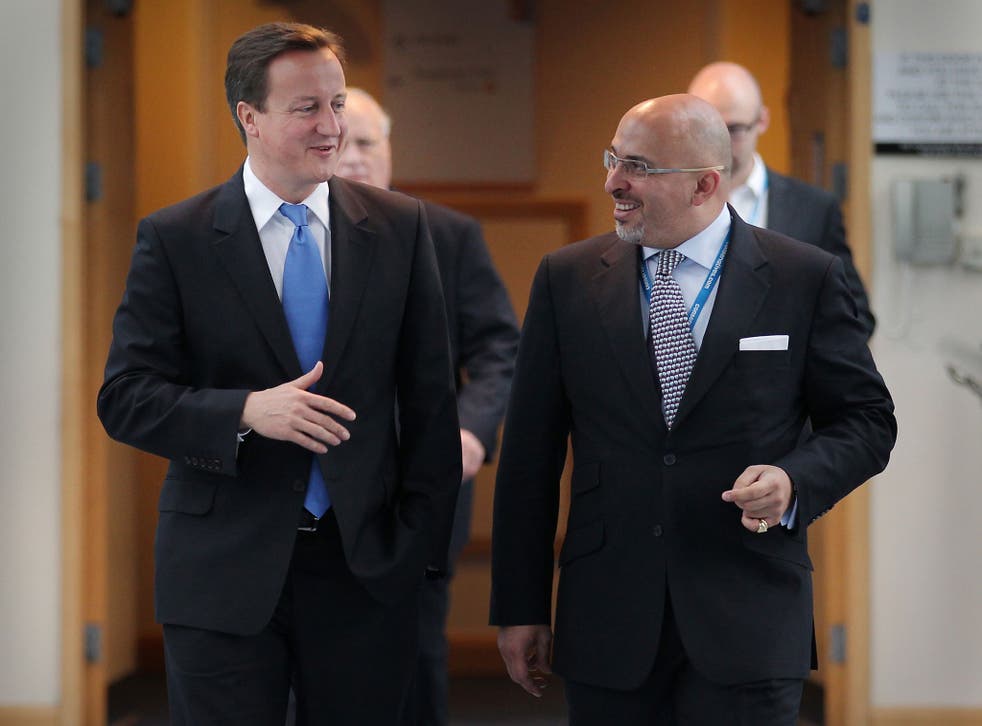 A Conservative plan to penalise parents through the welfare system for having more than two children would have a "devastating" impact on poor families, leading charities have warned.
Nadhim Zahawi, a Tory MP closely linked to the Chancellor, George Osborne, suggested that the Government could cut "billions" off the welfare Bill by limiting child benefit and child tax credits to the first two children in a family.
If such a policy were enforced, a family with parents earning less than £50,000 who had a third child would lose £696.80 a year in child benefit.
Although Mr Zahawi put forward the idea in a personal capacity, there was suspicion in Westminster that he was acting as an outrider for the Conservative Party, to test the public reaction.
Within hours of the story being published, David Cameron dismissed the idea that the suggestion had come from him. A spokesman said: "This is not Government policy and is not supported by the Prime Minister."
The party chairman, Grant Shapps, had previously suggested that the unemployed should have their child-related benefits capped at two children, but in an article in the Mail on Sunday, Mr Zahawi went further, suggesting that the rule should apply to all parents except those on incomes above £50,000, who no longer qualify for child benefit.
He did not propose reducing the child benefit of current recipients. Mr Zahawi argued: "Many couples take the decision to delay having a third or a fourth child until they are sure they can afford it. This should be the case for every family, regardless of their income."
He added: "Capping welfare by family size would save billions and help the next generation think more carefully about their relationship with the welfare state. And it would restore the original bargain made between citizens and state: a safety net in return for personal responsibility."
William Higham, the UK director of poverty for Save the Children, said the plan was "clearly an idea being floated" by the Government to gauge public reaction. "A child doesn't choose the size of the family they are born into," he said. "If there's a [negative] impact on a child and a child's life chances for the rest of their life that would be an unacceptable consequence."
Tim Nichols, of Child Poverty Action Group, said: "We always put our children's needs first in family life and we should do so as a nation. There should be no prejudicing or damaging the life chances of any children on the basis of birth order and their family size."
Chris Johnes, the director of Oxfam's UK poverty programme, warned that the proposal could have "a devastating effect on those already struggling to make ends meet".
"At a time when record numbers are being forced to rely on food banks, this would push many more below the breadline."
Register for free to continue reading
Registration is a free and easy way to support our truly independent journalism
By registering, you will also enjoy limited access to Premium articles, exclusive newsletters, commenting, and virtual events with our leading journalists
Already have an account? sign in
Join our new commenting forum
Join thought-provoking conversations, follow other Independent readers and see their replies