Predicted £2.2bn savings from universal credit cut by three-quarters
The number of households which would lose out under the new system has also been revised upwards from 2.8 million to 'around three million'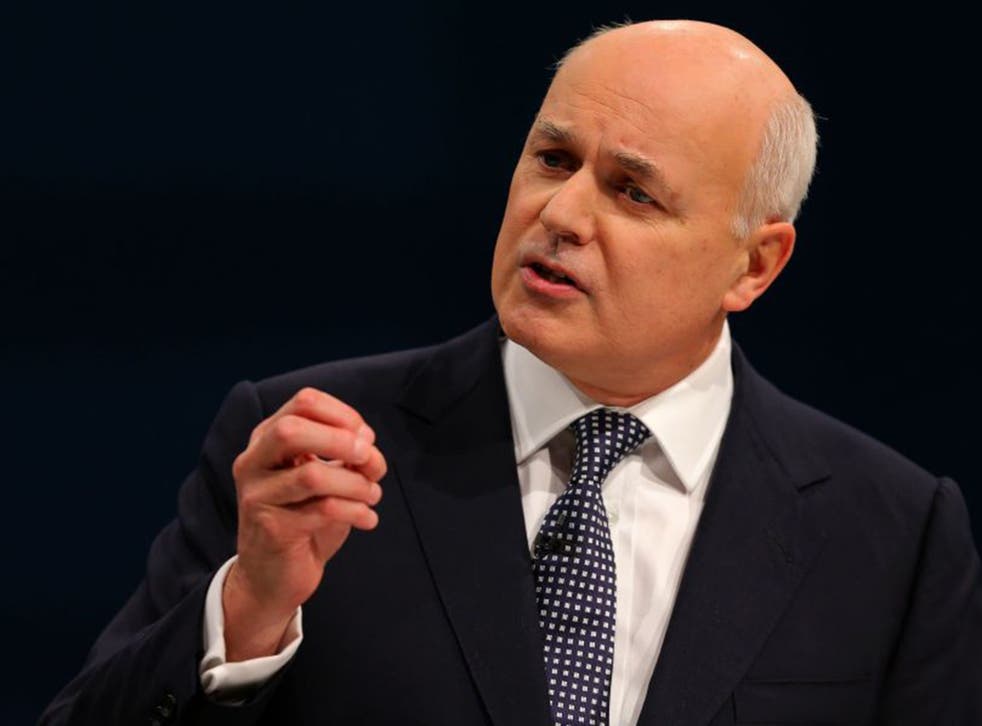 The predicted savings from universal credit have been dramatically reduced ahead of the scheme's nationwide launch.
The Government has also increased its estimate of the number of families that will lose income under the new single payment, which replaces six means-tested benefits and tax credits.
Iain Duncan Smith, the Work and Pensions Secretary, will outline moves today to roll out universal credit across the UK next week, after trials in the North-west and London. With the national introduction of the scheme lagging far behind his original timescale, only about 30,000 of the eight million people eligible for the credit have been moved on to the system so far.
The teething troubles facing universal credit have been underlined by a new admission by the Department for Work and Pensions (DWP) that the new payment will save little more than one-quarter of the original amount forecast.
In 2012, it projected savings of £2.2bn a year from reduced fraud, error and overpayments, but this month cut the figure to £600m.
The number of households which would lose out under the new system has also been revised upwards from 2.8 million to "around three million".
The shadow Work and Pensions Secretary, Rachel Reeves, said it would take more than 1,500 years to roll out universal credit to all claimants if the current rate of enrolment was maintained.
A DWP spokesman said: "More people will gain under universal credit. Over three million will be better off by an average of £2,000 a year."
Join our new commenting forum
Join thought-provoking conversations, follow other Independent readers and see their replies