Pressure on to freeze Mubarak's assets in UK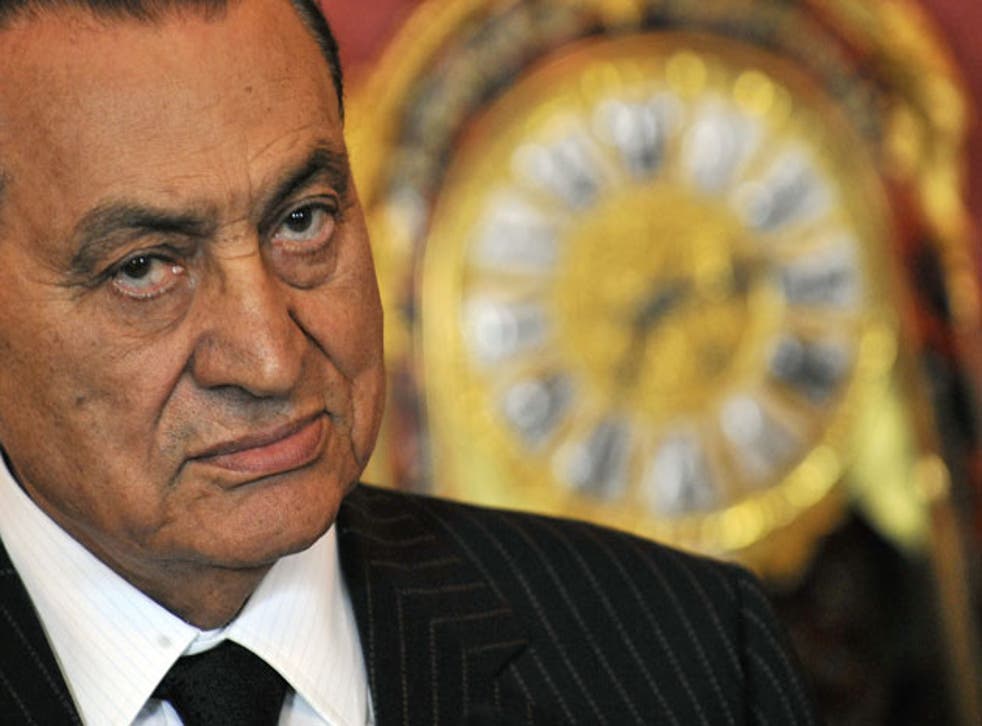 The British Government was under growing pressure last night to copy its Swiss counterpart and freeze any assets belonging to the Mubarak family following accusations that vast sums of money have been illicitly smuggled out of Egypt.
Anti-corruption campaigners have called on foreign governments to automatically seize any assets held in their countries by the former president Hosni Mubarak or his family until it can be ascertained whether they are legitimate or not.
Egyptian opposition groups allege that the Mubarak family, including his two sons Gamal and Ala'a, have been able to amass immense fortunes over the past 30 years through kickbacks and private deals. They fear large sums of Egypt's wealth are already hidden in overseas bank accounts and property, such as the house his son Gamal is reported to own in Belgravia.
The Business Secretary Vince Cable called yesterday for countries to work together on Mr Mubarak's assets. But Foreign Office officials admitted that assets would be seized only at the request of the EU, the UN or Egypt.
The British Government's approach is in direct contrast to the Swiss who, within hours of Mr Mubarak stepping down, ordered investigators to search for and freeze any assets owned by the former president, his family or his close associates. Asked if Britain would follow Switzerland's lead, Mr Cable told the BBC yesterday: "I was not aware that [Mr Mubarak] had enormous assets here, but there certainly needs to be a concerted international action on this. There is no point one government acting in isolation, but certainly we need to look at it. It depends also whether his funds are illegally or improperly obtained."
Last night the Serious Fraud Office played down reports that a full blown hunt for any illicit funds was already under way. But a spokesperson did confirm that the agency was taking "early steps ... to be ready to assist with tracing assets if called upon to do so".
Register for free to continue reading
Registration is a free and easy way to support our truly independent journalism
By registering, you will also enjoy limited access to Premium articles, exclusive newsletters, commenting, and virtual events with our leading journalists
Already have an account? sign in
Register for free to continue reading
Registration is a free and easy way to support our truly independent journalism
By registering, you will also enjoy limited access to Premium articles, exclusive newsletters, commenting, and virtual events with our leading journalists
Already have an account? sign in
Join our new commenting forum
Join thought-provoking conversations, follow other Independent readers and see their replies