Prisons minister accused of diverting resources from struggling jails in bid to keep his job
Dozens of experienced officers will be drafted in from prisons campaigners say cannot afford to lose expertise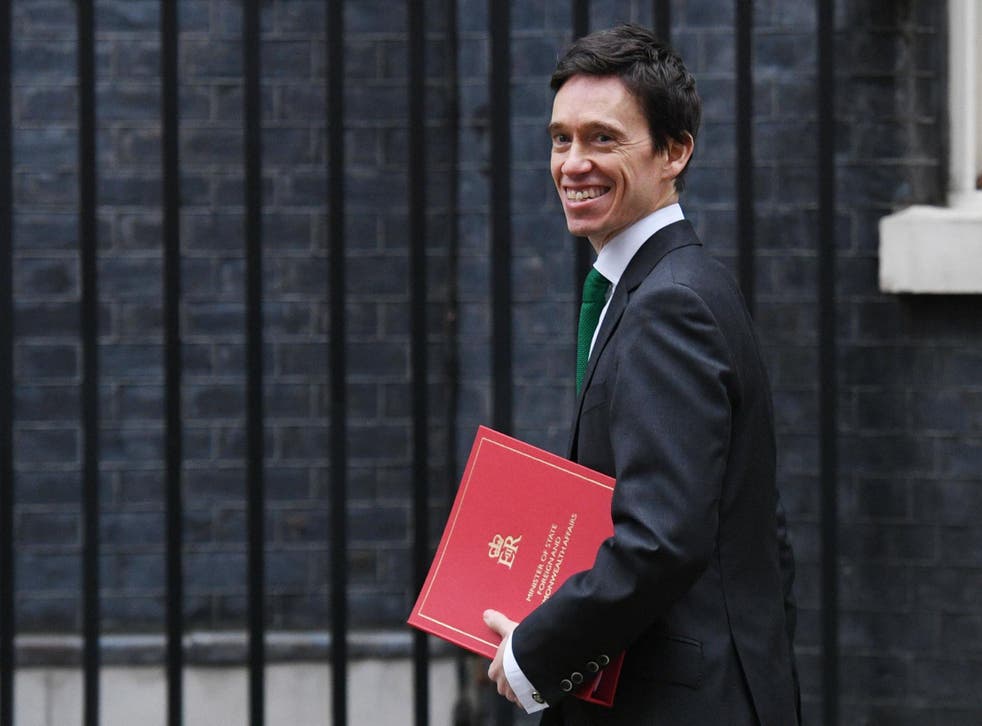 Prisons minister Rory Stewart is accused of diverting resources from struggling jails into a select few, to deliver on his pledge to improve conditions in 10 prisons or resign if he cannot not do so.
Mr Stewart announced on Friday that as part of his "10 Prison Project", 30 experienced officers would be drafted to the jails from across the country to help build the confidence of new recruits "and ensure all staff get the basics right".
But a union has cautioned that the plan would have a knock-on effect on other prisons which could not afford to lose experienced staff. They accused the government of limiting resources at other challenging centres to ensure Mr Stewart's job is not at risk.
Mr Stewart vowed to resign if he fails to reduce the levels of violence and drug use in jails selected for the 10 Prisons Project, a £10m campaign announced in August 2018 to tackle "acute" issues in HMP Hull, Humber, Leeds, Lindholme, Moorland, Wealstun, Nottingham, Ranby, Isis and Wormwood Scrubs.
Briefing journalists about the project on Thursday, Mr Stewart said that in six months the jails had made "significant progress" on both security and decency – although he was unable to provide solid figures on improvements across the 10 prisons.
UK news in pictures

Show all 50
Announcing the latest development, he said teams of "some of the brightest and best officers from across the estate" would work on rotation around the 10 prisons, providing advice and encouragement to inexperienced officers.
When asked by The Independent whether he was concerned about experienced staff being removed from other struggling jails, Mr Stewart said: "They'd be losing one prison officer out of typically 200 officers, so I don't think it would put pressure on the individual prison – I think the benefits would outweigh this."
But Mark Fairhurst, national chairman of the Prison Officers' Association (POA), said that in many prisons, one experienced officer leaving a wing could make a "massive difference" because there were "so few experienced staff".
"Most prisons have got recruitment difficulties and high levels of violence – why would you deplete the resources to send them to one of the 10 prisons? The answer is because Rory Stewart wants to keep his job, so he's ploughing extra resources into those 10 prisons," he said.
"They're going to use experienced staff from around the estate, put them into these prisons, and leave those jails short of that experience and let the kids who have just joined fend for themselves. We can't afford to do that."
Mr Stewart said the project had seen X-ray body scanners installed in jails, allowing staff to search for drugs and other contraband concealed in people's bodies – but he later admitted the technology had only so far been installed in Leeds.
Other initiatives in the pilot include the introduction of "incentivised substance-free living units" – where offenders willing to lead drug-free lives can access enhanced conditions – and drugs strategy managers established to lead counter-drugs efforts and improve recovery for users.
It comes after prison inspectors found that HMP Durham, which is not included in the 10 Prisons Project, was promised scanning equipment by the government, only for it to be delivered to another jail – prompting accusations that the 10 selected jails were taking priority over others.
Raising concerns about the selection of the 10 jails, Mr Fairhurst said that while he welcomed the "extra resource and ideas", he did not believe the project was focusing on prisons with the highest levels of need.
"If I was going to improve violence and drugs in 10 prisons I'd have chosen the 10 worst prisons in the country. These are not the worst prisons. It's smoke and mirrors," he said.
Prisons minister Rory Stewart admits government shouldn't have cut officer numbers
It emerged earlier this week that Birmingham Prison, which is also not included in the 10 Prison Project, was to remain in government hands for a further six months due to the "fragile" state of the jail.
Government figures last month revealed that self-harm and violence in prisons had hit another record high and inmate suicides had risen considerably, in what campaigners described as a "national scandal".
Mr Stewart said last week: "I promised that I would resign if violence did not start to fall within a year. There is still much to do, and I do not underestimate the scale of the challenge, but the first six months have given us a solid platform from which we can set a more positive direction for all our prisons."
Join our new commenting forum
Join thought-provoking conversations, follow other Independent readers and see their replies