Prisons Minister Simon Hughes hits out at Tories' 'sticking plaster solutions' for jail crisis
EXCLUSIVE: Chris Grayling's punitive approach not based in evidence, says Hughes
Andrew Grice
Wednesday 05 November 2014 23:18 Comments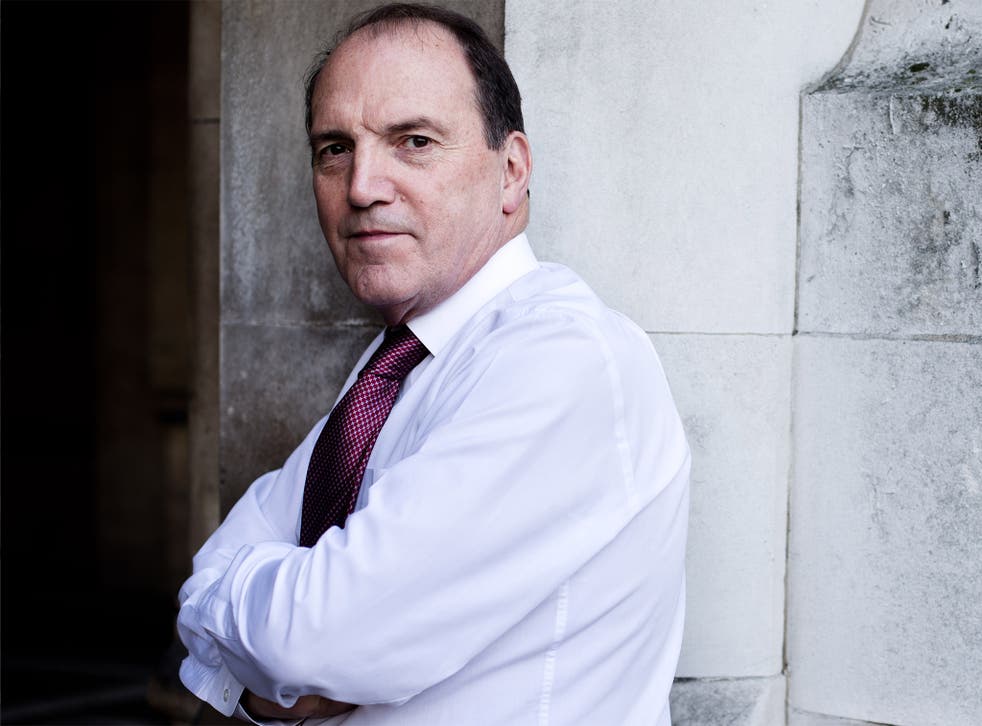 The Liberal Democrats have attacked the Conservatives' for their "failing, kneejerk" policies on crime, accusing them of creating more victims because so many people sent to prison reoffend later.
In an interview with The Independent, Simon Hughes, the Lib Dem Justice Minister, criticised his Tory boss Chris Grayling, for saying that "in many cases prison works". He disputed the Justice Secretary's claim that there is "no crisis" in overcrowded jails and admitted he was worried about the number of suicides and assaults. Mr Hughes insisted: "For a large number of people, prison hasn't worked and isn't working."
Accusing the Tories of adopting "sticking plaster solutions", Mr Hughes said the "revolving door" in which criminals often return to jail after their release meant more crimes and more victims. "This way madness lies," he declared. "It is a complete dead end."
His scathing criticism is the latest example of the Lib Dems distancing themselves from their Coalition partners in the run-up to next May's general election. On Tuesday, The Independent revealed that Norman Baker was resigning as the Lib Dem minister at the Home Office after a series of disputes with Theresa May, the Home Secretary. Senior Tories have accused Nick Clegg of "desperation" after failing to revive his party's dismal standing in the opinion polls. The Lib Dems insist they will continue to highlight the differences between the two parties.
Unlike Mr Baker, Mr Hughes will not resign but, after 11 months at the Ministry of Justice, has drawn up a radical blueprint which could halve the 85,000 prison population in England and Wales through a dramatic reduction in the number of people serving short jail terms. They would serve community-based punishments instead.
He said: "By head of population, Britain has the highest prison population in Europe, apart from Azerbaijan and Vladimir Putin's Russia."
The Lib Dem minister said the prison population had more than doubled from 41,800 in 1993, the year when the then-Tory Home Secretary Michael Howard declared that "prison works".
He said: "It is an extraordinary increase. We have let this creep up on us and been complicit as a country in what started with Michael Howard and continued under Labour, and kept on thinking, we need to build capacity and more space. We should be seeking to go in the other direction."
He added: "The crisis in the prisons is not a lack of capacity. It is that there are too many people in there who ought not to be in there – sometimes because they are mentally ill. That is one of the causes of the assaults and the pressures."
He described the number of suicides in custody, now running at more than six a month, as "really worrying".
Mr Hughes said: "My analysis is that the solution is not a sticking plaster – a few extra people recruited here, or a better regime there. It is reducing significantly the number of people in our prisons so they have time to do the education, training, all the productive things that make rehabilitation much more likely to succeed."
It costs £35,000 a year to keep someone in jail. He admitted his plan to halve the population would not halve the £3.3bn prisons budget but insisted it would yield significant savings because the alternatives were cheaper.
"Every time someone is outside, they have a chance to work and provide for their families. It is a win-win all the time with fewer people inside," he said.
He said it would be wrong to deny prisoners "a bar of soap or an hour watching the telly".
He condemned the Justice Secretary's controversial decision to restrict the number of books sent to inmates to prevent unauthorised items being smuggled into jails. Mr Hughes revealed he proposed that families and friends be allowed to send books to prisoners via an authorised private firm – but Mr Grayling has blocked the move.
Mr Hughes said: "This is the wrong message. It is totemic. We want education in prison. We want people to know that from the moment people will go in they will get help and rehabilitation so they don't end up being a burden on the state again and don't come back."
Register for free to continue reading
Registration is a free and easy way to support our truly independent journalism
By registering, you will also enjoy limited access to Premium articles, exclusive newsletters, commenting, and virtual events with our leading journalists
Already have an account? sign in
Join our new commenting forum
Join thought-provoking conversations, follow other Independent readers and see their replies