Britain pledges £750m to help improve the lives of Afghans following years of war
Exclusive: Aid will be focussed on helping women and girls in the war-ravaged country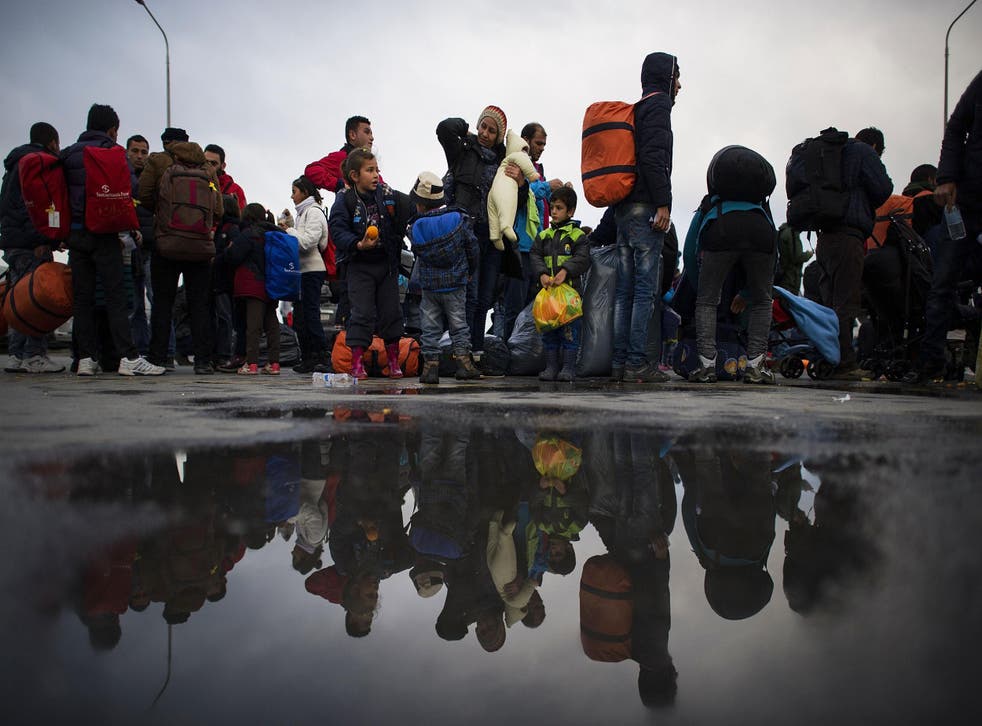 The UK will commit £750m to help improve health, education and security in Afghanistan, under a major new funding announcement.
The money, welcomed by aid agencies on Saturday, is to be spent over three years and will have a particular focus on helping women and girls in the war-ravaged country.
Writing exclusively in The Independent, International Development Secretary Priti Patel said the boost would not only reduce misery and suffering in the world, but also serve Britain's interests by stabilising the country and reducing the need for people to make perilous long-journeys to the UK.
It comes shortly after Theresa May travelled to the United Nations and the G20 to assure the world the UK would not turn in on itself following the Brexit Vote, but also to urge leaders to do more to tackle mass-migration.
With Conservative conference about to begin in Birmingham, Ms Patel also takes the opportunity to launch an attack on Labour claiming the party under Jeremy Corbyn is promoting socialist policies that held back global development for decades.
She said: "The UK's presence in Afghanistan over the last decade has helped improve security and prevent it from once again becoming a base of operations for global terrorists that would threaten the streets of Britain.
"We have improved the lives of Afghans significantly – with millions more children in school, better healthcare, and greater prosperity. But huge challenges remain – not least the continuing threat from the Taliban.
"That is why the UK will commit up to £750m, from the aid budget, to Afghanistan between 2017 and 2020 to help create a more stable country and improve people's lives – particularly for women and girls."
As well as spending on health and education services, the funding will contribute to the urgent UN flash appeal to help protect internally displaced people who have fled their homes, and clear land mines from areas where people live.
Afghanistan army battles to push Taliban from Tarinkot
The HALO Trust, which helps to clear land mines and explosives said the funding is "very good news for the Afghan people".
Director of Communications Paul McCann said: "Decades of conflict has bequeathed Afghanistan a very large mines and explosive remnants of war problem, so this announcement from the UK Government is very welcome. It builds on Britain's strong commitment to mine clearance around the world.
"With funding Afghanistan can be made mine-free. Already around 80 per cent of the country has been cleared – the job can be finished. Mozambique was made mine-free last year and it also had a huge problem.
"Mines and other explosive remnants of war maim and kill boys and girls, men and women and hold back development. This is very good news for the people of Afghanistan."
Only last month a Taliban suicide attack near in Kabul killed at least 24 people and wounded 91 others. But despite security being a major problem in Afghanistan, aid agencies continue vital work.
Chair of Afghanaid Chris Kinder said: "We know, through over 30 years of experience, that this kind of sustained funding is essential to reach the most vulnerable individuals.
"Afghanaid's project, the Women's Economic Empowerment Programme, was launched in 2013. It delivers essential livelihood training, as well as literacy and business knowhow. The programme has reached over 14,000 women.
Afghanistan violence: Civilian casualties on the rise
"Gender equality is the cornerstone of all Afghanaid projects. If we want to see long-term security and opportunity in Afghanistan, we must continue to invest in women's futures."
In her article, Ms Patel wrote that people in-part voted in the EU referendum for "a strong, independent Britain, able to shape our own destiny" and that addressing global challenges was an area where the aid budget had crucial role to play.
She said: "People from Afghanistan make up a significant proportion of the migrant and refugee population entering Europe – nearly a quarter of those arriving in Greece by some estimates.
"As the Prime Minister made clear at the United Nations last month, our aid budget has a huge role to play in creating the jobs and economic opportunities that give people in the world's poorest countries a better alternative than risking the journey to Europe.
"In the long run, we will only stop people drowning in the Mediterranean if we tackle the instability that drives people to take such a risk."
War artists in Afghanistan

Show all 6
In her piece she also condemns the recent bombing of an aid convoy in Syria, for which the West has accused Russia of being involved, which she called an "assault on our humanity".
Ms Patel recently committed Ms May's administration to spending 0.7 per cent of GDP on international aid, despite calls for the Government to drop the target.
Since coming into office she has demanded better transparency of aid funding and a reduction of waste, but an early commitment to use aid to boos trade, drew particular attacks from Labour.
Rounding on her political opponents, she said: "The tragic irony is that the Labour Party is now run by people who genuinely believe in the socialist policies which held back development and poverty reduction around the world in the last century – and whose consignment to history has allowed literally hundreds of millions of the world's most vulnerable people to escape poverty.
"But not only are they out of touch with economic reality. They are also out of touch with the concerns and interests of the British people – just as they are with so many other issues, from immigration to defence."
Join our new commenting forum
Join thought-provoking conversations, follow other Independent readers and see their replies