Priti Patel wrongly tells MPs France is 'not intercepting migrant boats' as record numbers cross Channel
French authorities stopped more than 1,200 migrants attempting to cross the strait in 2019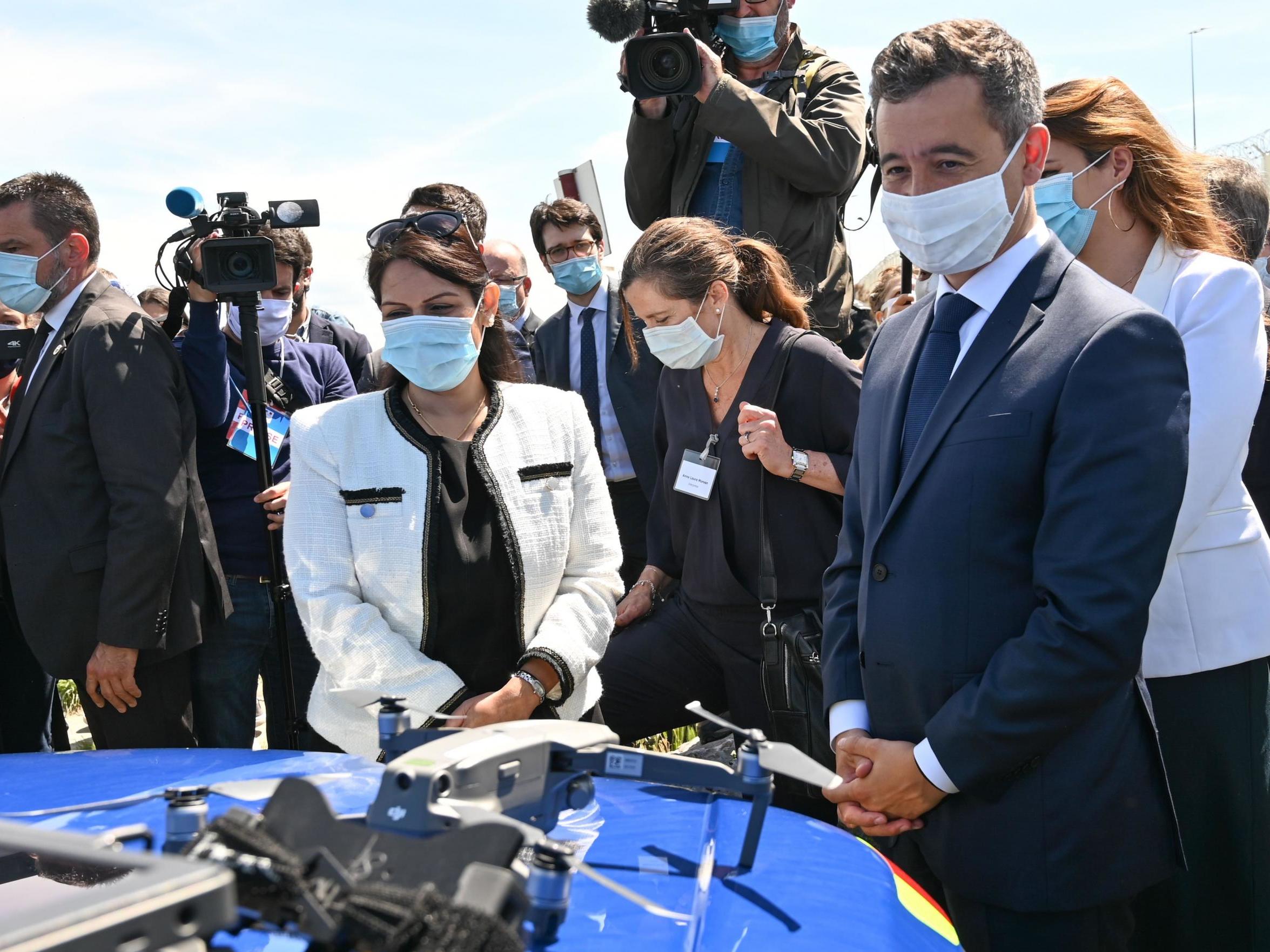 Priti Patel has risked inflaming a row with France by wrongly telling MPs that its authorities do not intercept migrant boats at sea.
The home secretary said that "appalling" numbers of people were attempting the journey across the English Channel, amid record numbers of crossings since the start of this year.
"I've had some very difficult discussions with my French counterpart, even looking at interceptions at sea because currently the French authorities are not intercepting boats at sea," she told the Home Affairs Committee on Wednesday.
"And by that I mean even boats that have left that are just 250 yards or so away from the French coast.
"I feel that there could be stronger enforcement measures on the French side and they've heard that from me."
French authorities do intercept migrant boats that are spotted in their territorial waters.
The maritime prefect for the English Channel announced that 30 migrants from three vessels had been returned to France earlier on Wednesday.
One group was handed over to police at Boulogne-sur-Mer and migrants from two other boats were taken to Calais.
In 2019, 1,892 migrants successfully crossed the Channel and a further 1,235 were intercepted by French authorities, according to research by the BBC.
When questioned on the home secretary's statement to the Home Affairs Committee, a spokesperson for the Home Office told The Independent Ms Patel had been describing "law enforcement interceptions" rather than "search and rescue operations".
"What the home secretary wants to see is not just for search and rescue, but also for the purposes of law enforcement," he added.
The spokesperson did not confirm whether officials would make a formal correction to the Home Affairs Committee.
In 2018, Amber Rudd resigned as home secretary after "inadvertently misleading" the same committee over targets for removing illegal immigrants.
Ms Patel did not make a distinction between different types of interception in her evidence to MPs, in which she suggested that French authorities were not carrying out interceptions because of an incorrect interpretation of maritime law.
"It is our advice that they can go ahead and do that," she added. "We want to break this route, we want to make it unviable, and in my view the only way to do this is by intercepting and returning the boats back to France."
Asked for the number of people who had reached British shores in 2020, Ms Patel said she did not have the figures to hand but was receiving daily updates, and had visited Calais at the weekend.
The number of crossings has risen dramatically during the coronavirus pandemic, and more than 2,500 migrants have reached the UK so far in 2020, according to analysis by the PA news agency.
Ms Patel said the figures she had seen were "shocking, appalling and unacceptably high", adding that camp clearances had caused "displacement" and that smugglers were using boats following increased checks on lorries.
"If they were genuine asylum seekers they would claim asylum in their first safe country, which is France," she added. "Let's not forget many of them have travelled through many other European countries."
The home secretary said that 166 people were due to be returned to Italy, Germany and France, and requests had been made for another 577 migrants who arrived in Britain this year.
Hundreds of millions of pounds have been spent in the last 10 years by her predecessors on bilateral arrangements, Ms Patel admitted, including the 2019 Sandhurst treaty in which France and Britain pledged to tackle illegal immigration.
Hundreds evicted from French refugee camp amid Channel crossings rise
Show all 12
Ms Patel defended that agreement, saying that the "significant amount of British taxpayers' money" invested in security measures including beach patrols had been used.
"We are actively in discussions to look at what further actions and potentially what additional cross-working is required," Ms Patel added.
Her comments come just days after she hailed a "new operational approach" to dealing with crossings after meeting the French interior minister and agreeing to set up a Franco-British intelligence cell.
At the same time at least 180 migrants came to the UK across the Channel – a new single-day record.
At least four migrants died attempting the same journey in 2019 and a report released in November accused the government of driving people to attempt the perilous crossings.
The Foreign Affairs Committee said the UK's focus on closing borders "serves to drive migrants to take more dangerous routes and pushes them into the hands of criminal groups".
MPs condemned ministers for allowing "dire conditions" suffered by migrants in northern France to continue, while instead ploughing money into increased security along the French coast.
The report cited research carried out by the government itself that said crackdowns at French ports had caused an increase in small boat crossings over the English Channel.
"Focusing on increasing border security without improving conditions in the region may have the counterproductive effect of forcing migrants to make desperate journeys across the Channel," the committee concluded.
Join our commenting forum
Join thought-provoking conversations, follow other Independent readers and see their replies