Cabinet minister Priti Patel faces accusations she is 'planning to privatise UK's foreign aid budget'
The amount the Department for International Development can funnel through its private equity arm will be increased from £1.5 billion to £6 billion - and possibly £12 billion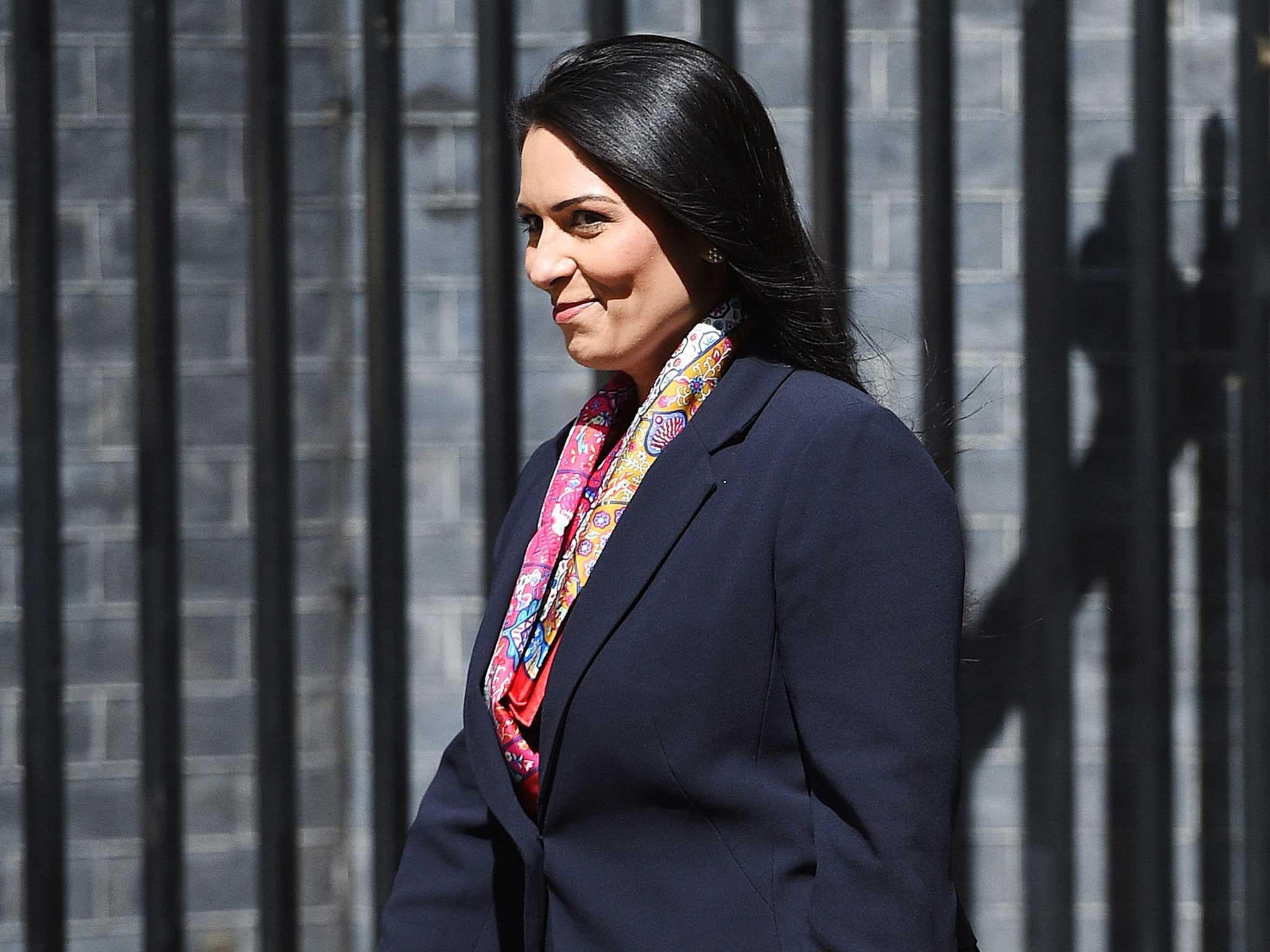 Ministers have been accused of planning to privatise much of Britain's aid budget, after revealing plans to funnel the money through its private equity arm.
CDC Group – formerly the Commonwealth Development Corporation – has been criticised for pouring money into gated communities, shopping centres and luxury property in poor countries.
It also came under fire for its executives' expense claims on luxury hotels and restaurants and for using companies established in tax havens to make investments.
Now the Department for International Development (DfiD) has announced plans to hike the amount it can give to CDC Group from £1.5 billion to £6 billion, over a three-year period.
Included in a draft Bill, the proposal would also allow DfiD to increase that cap further to £12 billion, after a further Parliamentary vote.
The idea was condemned by Labour MP Stephen Doughty, a member of the International Development Select Committee, as an "ideological attempt to privatise our aid".
He said: "This looks like an attempt by stealth to sneak through a bill which increases the amount of taxpayers' money that can be funnelled through this organisation in one fell swoop.
"With the government admitting already to Parliament that over 25 per cent of our aid budget will be spent in future via other government departments, this could see over half our aid diverted or contacted out from the very department supposed to oversee it."
Nick Dearden, director of Global Justice Now, said: "The CDC has an appalling record of funding developments in the global south that make a mockery of any notion of aid money going to help vulnerable communities that lack access to basic resources.
"It's simply astounding that the government is planning on boosting its funding to this private equity outfit by billions despite the sustained criticism that CDC has faced from development experts.
"CDC managers have repeatedly been accused of being more interested in maximising returns than the development impact of the projects they were financing."
But a DfiD spokesman said the Commonwealth Development Corporation Bill did "not commit us to increases in financial support".
He said: "We will only invest in CDC when it is needed to meet demand, achieve value for money and continue delivering life-changing results and clear development impact."
CDC's existing limit of £1.5bn, set in 1999, was reached last year.
Last month, Priti Patel, the International Development Secretary, sparked controversy when she said some of Britain's £12 billion aid budget will be switched to help win post-Brexit trade deals.
Ms Patel repeated her threat to cut some current funding to global organisations such as the World Bank, unless they could show they would provide better value for money.
And she went further, suggesting aid should be used to win badly-needed allies in the World Trade Organization (WTO) to prepare for EU withdrawal.
Join our commenting forum
Join thought-provoking conversations, follow other Independent readers and see their replies