Progressive Alliance: Labour and Greens agree on bid to oust Amber Rudd
Home Secretary's Hastings and Rye seat one of 25 targeted by left-of-centre network 
Will Worley
Thursday 11 May 2017 20:06 Comments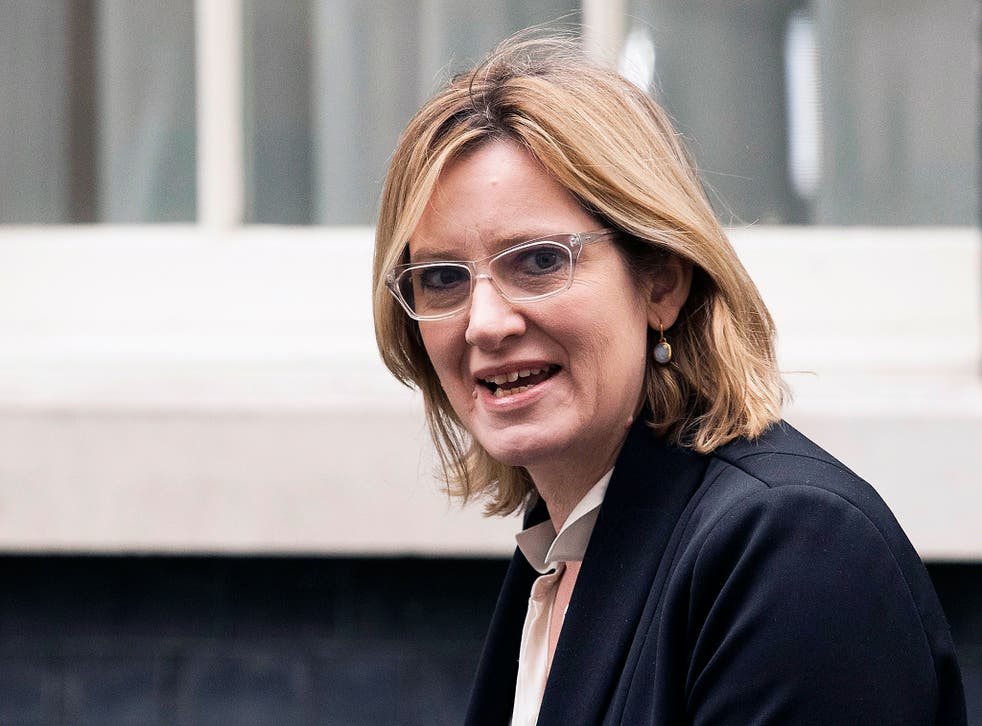 The Green Party has agreed to an alliance with Labour in a bid to oust Home Secretary Amber Rudd from her south coast constituency.
The unseating of the Home Secretary, who has a majority of 4,796 in Hastings and Rye, would be a major coup for the Progressive Alliance, a network of activists and politicians who are attempting to facilitate cooperation between left-of-centre parties.
The Greens are standing down in a total of 24 constituencies in order to funnel votes to Labour and Liberal Democrat candidates and to try to prevent a Conservative Party landslide.
In addition, the Liberal Democrats have agreed not to stand in Brighton Pavilion, where Green stalwart Caroline Lucas holds a 7,967 majority.
General Election round-up: May 11
The alliance is also targeting seats in the Wirral, south and west London, south Wales, Cumbria, the Midlands and Cornwall.
The Progressive Alliance – an offshoot of left-leaning pressure group Compass – has already caused contention within the Labour Party, after three members were expelled for supporting Dr Louise Irvine, a candidate for the National Health Action party, standing against Jeremy Hunt.
Labour was today criticised by Progressive Alliance leaders for its lack of cooperation.
But Labour and Liberal Democrat members have now privately agreed not to actively campaign against each other in marginal constituencies, the Progressive Alliance said.
The alliance will now focus on mobilising campaigners in marginal constituencies and is providing an online tool for interested voters to determine the most effective candidate and location to campaign in.
Neal Lawson, chair of Compass and spokesperson for Progressive Alliance, said: "This is a huge moment for UK politics. Regardless of what the party leaders have said or done, we've seen a groundswell of grassroots enthusiasm to form progressive alliances.
"Green parties have taken courageous and unselfish steps in a large number of key marginal constituencies and this should be applauded and rewarded.
"The Lib Dems did step aside in Brighton Pavilion - but this was a token gesture. And whilst we welcome the call made by Tim Farron yesterday giving local Lib Dems the green light to make their own decisions about forming alliances with other parties, this came a little too late in a number of key constituencies. Lib Dems should have done more to work collaboratively.
"The biggest disappointment to us has been Jeremy Corbyn and Labour's refusal to even entertain the idea of working cooperatively. If they had stood aside in just one seat - the Isle of Wight - Labour could have helped save a large number of Labour candidates who now face a UKIP-powered Conservative Party.
UK General Election 2017

Show all 47
"Labour's Tulip Siddiq, Clive Lewis and Jon Cruddas have all demonstrated courageous leadership and we look forward to campaigning with them to ensure their voices are back in the next Parliament."
Frances Foley, campaign manager of the Progressive Alliance, said: "Our plan over the next few weeks is to harness some of the brilliant techniques from the Bernie Sanders campaign.
"We've been lucky enough to work alongside talented Bernie staffers like Claire Sandberg to bring a whole new style of campaigning to the UK and on Monday we will be hosting our launch event in London to kick-off the start of our ground campaign.
"We know we face an uphill struggle to stop the Tories but through our efforts we will be planting seeds for the new politics where progressives from all parties and none will be able to work together to build a better future."
Register for free to continue reading
Registration is a free and easy way to support our truly independent journalism
By registering, you will also enjoy limited access to Premium articles, exclusive newsletters, commenting, and virtual events with our leading journalists
Already have an account? sign in
Join our new commenting forum
Join thought-provoking conversations, follow other Independent readers and see their replies