'Proud' PM stands by gay marriage bill despite rebellion by 130 Tory MPs
But David Cameron could face a vote of confidence in an attempt to oust him as Conservative leader before the 2015 general election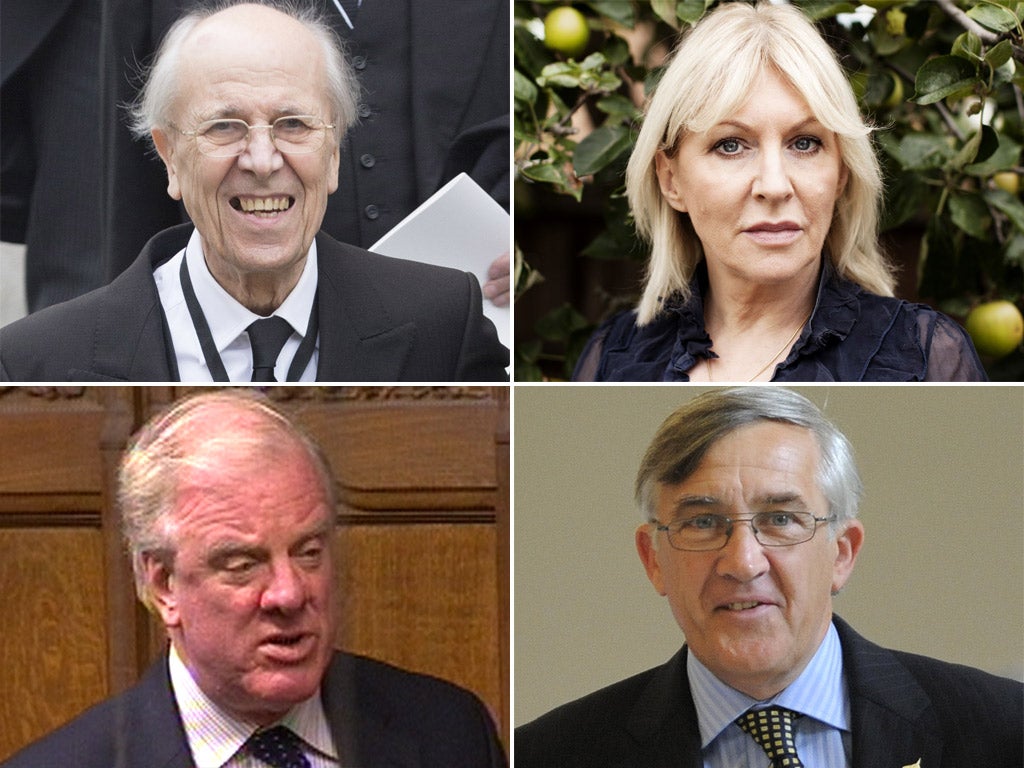 David Cameron insists he is proud of legislation to introduce gay marriage, despite a Commons rebellion that saw 130 of his own MPs oppose the change last night.
But in an apparent olive branch to traditionalist Tories, the Prime Minister promised there would be no more legislation on social issues like homosexual equality for the remainder of this Parliament, and that the coalition Government will focus on the economy and welfare reform for the next two years.
In a further blow after weeks of infighting, a YouGov poll for The Sun put the Conservatives on just 27 per cent - equalling their lowest rating since 2000 - with Labour's lead stretching to 11 points.
Mr Cameron was speaking today after his leadership came under further pressure last night as 130 Conservative MPs voted against gay marriage and he was warned that the proposal would now run into fierce opposition in the House of Lords.
After two weeks of damaging Tory infighting, senior party sources said Mr Cameron could face a vote of confidence in an attempt to oust him as its leader before the 2015 general election. Cameron allies agreed that the "point of maximum danger" would be if the UK Independence Party tops the poll in next spring's elections to the European Parliament.
Forty-six Tory MPs would be needed to trigger a vote of confidence. One senior Tory said: "The death of Margaret Thatcher united the Conservative family. The leadership issue disappeared and Cameron looked safe until the general election. Now it is back on the agenda again. It has been a disastrous two weeks."
After Commons rebellions over Europe and gay marriage and allegations that a close ally of Mr Cameron described Tory activists as "swivel-eyed loons," Mr Cameron is desperate to draw a line under one of the most difficult periods of his premiership.
Speaking to BBC Radio 4's Today programme, Mr Cameron sought to brush off the significance of the Tory rebellion: "The fact is this is a free vote issue that parliaments have to determine. Our House of Commons has just determined that.
"I think we should think about it like this - that there will be young boys in schools today who are gay, who are worried about being bullied, who are worried about what society thinks of them, who can see that the highest parliament in the land has said that their love is worth the same as anybody else's love and that we believe in equality.
"I think they will stand that bit taller today and I'm proud of the fact that that has happened."
The Bill to legalise gay marriage completed its Commons passage last night. It was given a third reading by 366 votes to 161 in a free vote. More Tories opposed it than supported it, with about 136 voting against, including the Cabinet ministers Owen Paterson and David Jones.
Now Tory opponents are pinning their hopes on the Bill suffering a mauling in the House of Lords. "It is only half-time," one said.
Up to 120 Conservative peers - including several former ministers from the Thatcher and Major governments - are preparing to rebel against the legislation. They will receive strong support from Church of England bishops, who strongly oppose the moves.
Sources in the Lords suggest that only 50 Tories are likely to back Mr Cameron's position, meaning that Conservative peers opposing his contentious plans by a margin of more than two to one. He will be forced to rely on the support of Labour and Liberal Democrat peers to gain a majority for the plans.
An attempt to scupper the legislation will be led by the crossbencher Lord Dear, who is a former Chief Constable of West Midlands Police, and Lord Carey, the former Archbishop of Canterbury. Lord Dear said the Bill would have huge "unintended consequences", requiring 4,000 amendments to existing legislation, and was strongly opposed by the public. "We're in a mess with it and haven't thought it through, we need to go back to the drawing-board," he told the Independent.
Lord Dear insisted that feelings were running so high among peers that there was a "strong possibility" that the measure would be defeated in its second reading vote on June 3. He will invoke a rarely used procedural device, tabling a "fatal motion" in an attempt to kill the Bill.
Mr Cameron is seeking to rebuild relations with party activists damaged by the "swivel-eyed loons" controversy. But Gary Streeter, Tory MP for South West Devon, echoed that language to describe his party's hardline Eurosceptics. He said that last week he "recognised once more the familiar glint in the swivelled-eyes of the purists who are prepared to sacrifice all to get Britain out of Europe".
Jeremy Paxman, presenter of BBC TV's Newsnight programme, said he had been present when high-ranking Tories had used language such as "swivel-eyed loons" to characterise local party members.
He told an interviewee: "I have heard senior members of your party talking about local activists in these terms."
Join our commenting forum
Join thought-provoking conversations, follow other Independent readers and see their replies