£400m revamp of MPs' offices is a year behind schedule, could delay £7.1bn Houses of Parliament restoration
Three listed buildings that neighbour the Palace of Westminster are due to undergo essential refurbishment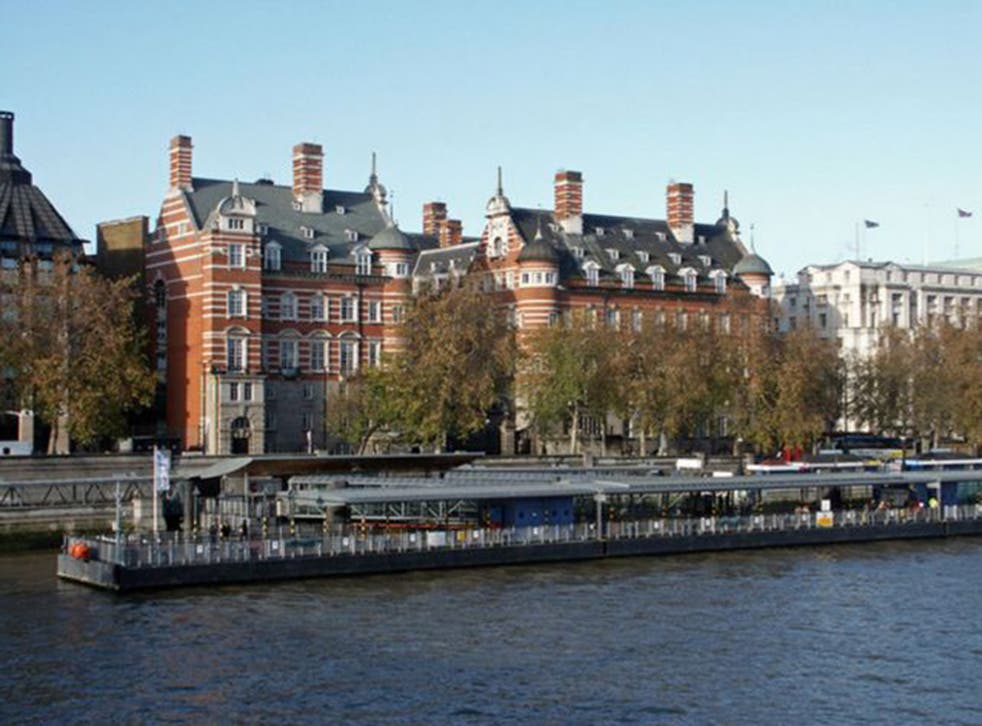 A £400m project to revamp MPs' offices is at least a year behind schedule – and could delay the larger £7.1bn structural rescue of the Houses of Parliament.
Three listed buildings that neighbour the Palace of Westminster – Norman Shaw North, 1 Parliament Street, and 1 Derby Gate – are due to undergo essential refurbishment. They are home to around 950 passholders – a mix of MPs and their staff.
Work was due to start next year on the Northern Estate buildings, which were built between 1864 and 1906, but an architecture and engineering team has not yet been appointed to the project. The Architects' Journal reported a year ago that the House of Commons was looking to appoint a conservation architect to help to oversee the work.
A source close to the parliamentary estates team said: "This team hasn't even been appointed. You can draw your own conclusion as to what that means."
John Borley, Parliament's director general of facilities, will address a committee of MPs, led by Conservative Sir Paul Beresford, on the cause of the delay. It is understood that there have been problems with plans for a communications centre intended to help improve broadband speeds, and proposed heating systems.
Documents inviting bids from engineering and architectural consultancies to design the refurbishment programme were issued recently, with contracts starting in November. Given the amount of preparation that will be necessary before they start any substantive work, concerns about the timetable are escalating.
The documents note the "age and fragility of the buildings' mechanical and electrical services, poor environmental performance, and fire safety shortcomings".
A senior MP who has looked at the plans said the delay could last "at least" a year and possibly send costs closer to £500m. The delay would have a "knock-on effect", the MP argued, on the plans to completely renovate the Palace of Westminster.
Contracts with engineers and architects are due to last until November 2021. It was hoped that work on the restoration of the palace would start by around 2020, but it will be difficult to start this phase if disruptive refurbishment is taking place elsewhere on the parliamentary estate. MPs will have to move out during the works, probably to nearby 7 Millbank
Delays in complicated construction jobs normally result in higher costs, and there has already been public concern at the potential price tag for bringing the Houses of Parliament into the 21st century. The Palace of Westminster is crammed with asbestos, its plumbing often fails, the roofs leak, windows do not close properly, and it is infested with rats and moths.
The cheapest option, and the one preferred by experts, is to move MPs and peers to a temporary venue, almost certainly the Queen Elizabeth II conference centre, 200 metres away, for six years to give builders and engineers the freedom to work. If MPs demanded to stay at Westminister, the refurbishment could take more than three decades and it is assessed there would be a more than 75 per cent chance of fires.
Some MPs are arguing that they should be allowed to use the House of Commons chamber for short periods at the start and end of the five-year fixed-term parliament in order to ensure that all MPs get to speak in the chamber during that parliament.
A House of Commons spokeswoman said: "On 14 July 2014, the House of Commons Commission agreed in principle to proceed with the refurbishment of the buildings on the Northern Estate. Planning has been proceeding accordingly, but no decisions on implementation have yet been taken."
Register for free to continue reading
Registration is a free and easy way to support our truly independent journalism
By registering, you will also enjoy limited access to Premium articles, exclusive newsletters, commenting, and virtual events with our leading journalists
Already have an account? sign in
Register for free to continue reading
Registration is a free and easy way to support our truly independent journalism
By registering, you will also enjoy limited access to Premium articles, exclusive newsletters, commenting, and virtual events with our leading journalists
Already have an account? sign in
Join our new commenting forum
Join thought-provoking conversations, follow other Independent readers and see their replies