Public sector pay cap: End of freeze looks inevitable as Cabinet ministers undermine Chancellor's spending grip
Breakdown of collective responsibility prompts an allegation that the true target of the infighting is Philip Hammond himself
Rob Merrick
Deputy Political Editor
Monday 03 July 2017 09:16 Comments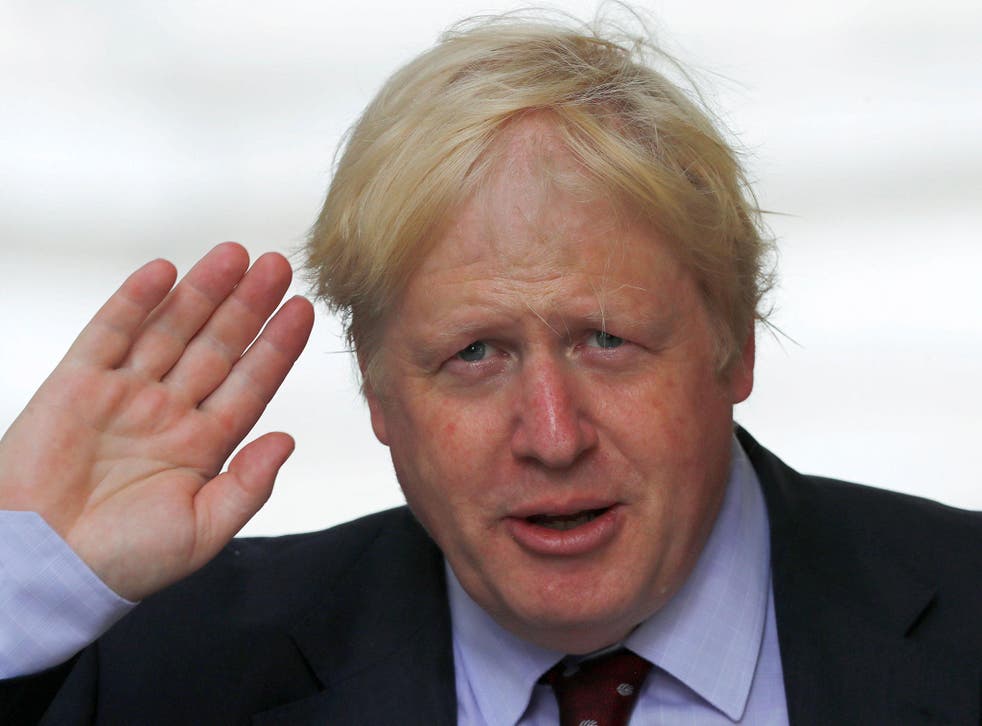 The end of the public sector pay cap looks inevitable as Cabinet ministers jockey for position and undermine the Chancellor's attempt to keep a grip on spending.
Boris Johnson became the latest senior figure to argue the one per cent ceiling on wage rises must be lifted after seven hard years, in the wake of the Conservatives' election disaster.
The Foreign Secretary joined Michael Gove, the Environment Secretary, and Health Secretary Jeremy Hunt in pressing openly for change – without waiting for the autumn Budget.
The extraordinary breakdown of Cabinet collective responsibility prompted an allegation that the true target of the infighting is the Chancellor, Philip Hammond, himself.
Simon Fraser, the former Foreign Office permanent secretary, tweeted: "Would be nice to think Gove & Johnson care more about #publicsectorpay than about making life difficult for Hammond."
Mr Johnson and Mr Hammond are likely rivals to succeed Theresa May if she is forced out of No 10 and are on opposite sides of the fight over pursuing a hard Brexit.
A clash is looming fast, because the pay review bodies covering police and teachers' pay are due to report within the next few weeks.
A source said Mr Johnson believed the pay cap could be lifted without the Government having to ditch other commitments in order to balance the books.
"The Foreign Secretary supports the idea of public sector workers getting a better pay deal and believes the findings of the pay review bodies should be respected," the source told The Guardian.
In contrast, Mr Hammond has urged Cabinet ministers to recognise that taxes will have to rise to fund higher public sector pay – and challenged them to say if they support that.
Former Chancellor Lord Lamont said: "It is not right for Cabinet ministers to gang up on the Chancellor in this way."
Other Conservative MPs also took to the airwaves to push for a U-turn, adding to the impression that the Ms May and Mr Hammond would have no choice but to give way.
Dan Poulter, a practising doctor, tweeted: "Lifting one per cent NHS pay cap is broadly fiscally neutral as will improve staff recruitment & retention, & reduce use of expensive agencies/locums."
And Maria Caulfield, a former nurse, said she had found the pay cap "extremely difficult". Most nurses worked extra shifts to make ends meet, she warned.
"It's a difficult, stressful, responsible job and if people aren't paid enough so they can make ends meet they will go and do something else," she told BBC Radio 4's Today programme:
Robert Halfon, the former minister who recently said his Conservative Party was "on death row", also said public sector employees should get a pay rise.
Downing Street appeared to hint at a change of heart last Wednesday, acknowledging that the public was "weary" after seven years of austerity.
But, with the autumn budget still months away – and other pressures to boost spending on education and social care - the Chancellor is refusing to have his hands tied.
Labour continued to criticise Conservatives MPs for failing to back its amendment to last week's Queen's speech calling for the cap to be scrapped – only to argue for that since.
Jeremy Corbyn tweeted Mr Johnson to say: "If you really think this, why didn't you vote to end the public sector pay cap on Wednesday?"
Register for free to continue reading
Registration is a free and easy way to support our truly independent journalism
By registering, you will also enjoy limited access to Premium articles, exclusive newsletters, commenting, and virtual events with our leading journalists
Already have an account? sign in
Join our new commenting forum
Join thought-provoking conversations, follow other Independent readers and see their replies