Justice secretary's call for rape suspect anonymity 'not government policy', Downing Street says amid outrage
Robert Buckland QC is heavily criticised for suggesting ban on naming suspects of 'good character' before charge
Lizzie Dearden
Home Affairs Correspondent
Thursday 01 August 2019 19:21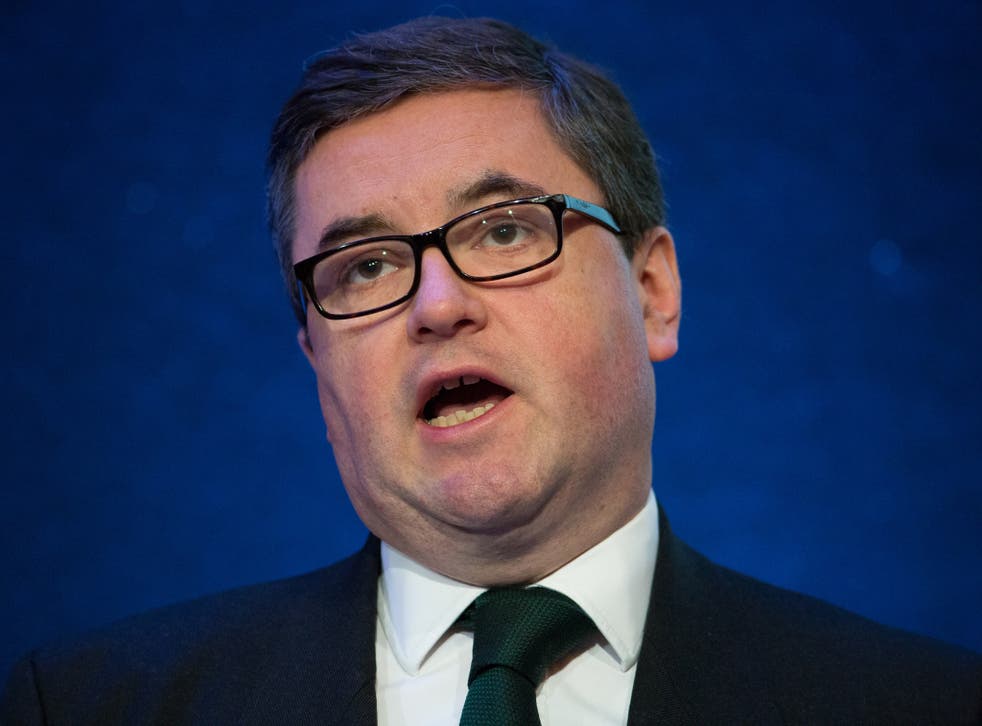 The new justice secretary has been heavily criticised after suggesting that suspected criminals of "good character" should be granted anonymity before charge.
Robert Buckland QC said there was "merit" in extending a controversial campaign launched by Sir Cliff Richard to ban naming people arrested over alleged sex offences and other serious crimes.
"Let's say you are a reputable local businessperson who is accused of fraud – your good name is going to be really undermined by this mere accusation," he told The Times. "You are a person of good character. That might be a meritorious case for anonymity.
"Let's say you are a person with a list of previous convictions. You've committed offences. There is intelligence out there that suggests that other victims might come forward. Is that a case where anonymity should be automatic?"
Downing Street said the suggestions were "not government policy" and The Independent understands no steps are being taken towards a change in police guidance governing how suspects are named.
Some MPs and victims' groups reacted to Mr Buckland's comments with outrage, following statistics showing that the proportion of reported rapes prosecuted in England and Wales has fallen to just 1.5 per cent.
Boris Johnson's cabinet: Who's in and who's out

Show all 40
Labour MP Stella Creasy said anonymising suspected sex abusers would amount to "basing actual law-making on the belief women lie".
Writing on Twitter, Mr Buckland replied that he agreed "that particular crimes should not be singled out, particularly sexual allegations" and had opposed a 2010 government proposal to grant legal anonymity to alleged rapists who are not convicted.
The victims commissioner for England and Wales, Dame Vera Baird, said there can be a public interest in naming arrested suspects for information appeals or to encourage other complainants to come forward.
"The current guidance, which I think is right, says that nobody should have their name made public until they are charged with an offence, whatever the crime," she told The Independent.
"It is when the police depart from this that problems arise."
Dame Vera said research suggested that four out of five victims of sexual assault do not report their crime and the number of prosecutions had "dropped off a cliff", adding: "We must not lose sight of this in the debate about defendant anonymity."
The Society of Editors expressed "deep concerns", adding: "We cannot have a state of affairs in this country where the rich and powerful are given more protection than the rest of society.
"What would exist is a state of affairs where the actions of the police when investigating and arresting citizens cannot be reported on by the media."
The controversy came just two days after Mr Buckland, a former criminal barrister and solicitor general, was sworn in as the new justice secretary and Lord Chancellor.
A Private Member's Bill aiming to ban naming of suspects accused of any crime before charge passed its second reading in the House of Lords in March. But it does not have government support.
The proposals would make publishing the identity of an arrested person a criminal offence punishable by up to six months in prison in England and Wales, unless a crown court judge allowed restrictions to be lifted.
Liberal Democrat peer Brian Paddick, who moved the bill, said on Thursday: "It's within the power of government to get this through."
Last month, Sir Cliff and Paul Gambaccini launched a campaign to ban naming suspected offenders unless they are prosecuted to "protect the reputations of all innocent suspects".
Sir Cliff won a privacy case against the BBC over its coverage of a 2014 police raid on his home, following a child sex assault allegation that he denied and was never arrested.
Mr Gambaccini, a radio DJ, was arrested in October 2013 as part of an operation set up in the wake of the revelations about paedophile Jimmy Savile but not charged.
Their petition, backed by a group called Falsely Accused Individuals for Reform (Fair), has garnered almost 27,500 signatures but a government response said false accusations were not widespread and can be prosecuted.
"The government believes that there should, in general, be a right to anonymity before charge in respect of all offences, but that there will be exceptional circumstances where there are legitimate policing reasons for naming a suspect," said a Home Office statement.
"The naming of an arrested person before they are charged must be authorised by a chief officer who must also ensure that the Crown Prosecution Service is consulted.
"This approach recognises that there is a risk of unfair damage to the reputation of those persons, particularly if they are never charged. It strikes a balance between the rights of suspects to privacy and the need to prevent and investigate crime."
Police guidance states that people investigated for a crime must not be named until charge, unless there is a "legitimate policing purpose to do so".
But the College of Policing said it cannot "prevent the media relying on information from sources outside the police in order to confirm identities".
The Home Office said that anyone who feels they have been wrongly named "can either make a complaint to the publishers' self-regulator or take action through the courts".
Register for free to continue reading
Registration is a free and easy way to support our truly independent journalism
By registering, you will also enjoy limited access to Premium articles, exclusive newsletters, commenting, and virtual events with our leading journalists
Already have an account? sign in
Register for free to continue reading
Registration is a free and easy way to support our truly independent journalism
By registering, you will also enjoy limited access to Premium articles, exclusive newsletters, commenting, and virtual events with our leading journalists
Already have an account? sign in