Refugee crisis: Company backs down on forcing asylum seekers to wear coloured wristbands in Cardiff
Asylum seekers had reportedly been told they would not be fed unless they wore the bands at all times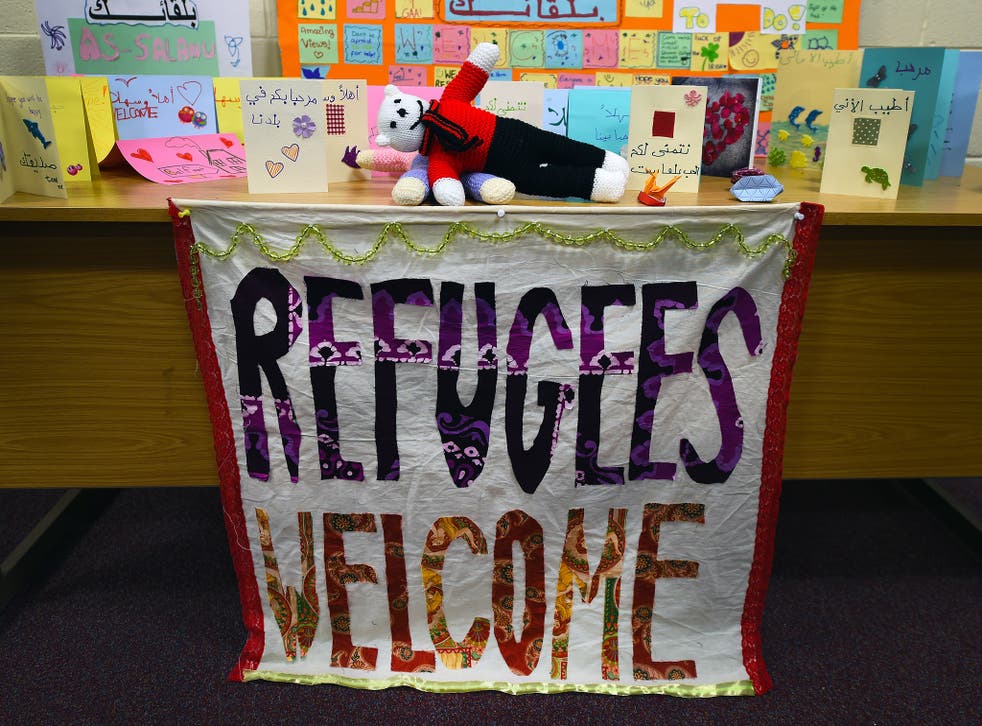 A controversial policy reportedly forcing asylum seekers in Cardiff to wear brightly coloured wristbands has been axed after a public outcry.
Refugees housed by Clearsprings Ready Homes - a private firm contracted by the Home Office to care for those seeking asylum - were allegedly told they would not be fed if they did not wear the wristbands at all times.
The wristbands entitled the asylum seekers to three meals a day provided by the company.
People seeking asylum are not allowed to work and are only entitled to a £36.95 weekly payment card from the government.
But Cardiff Central MP Jo Stevens tweeted on Sunday evening that she had spoken to the director of the company, who agreed to cease enforcing the policy.
Eric Ngalle - who lived at a house run by the company until he was granted refugee status in November 2015 - told the Guardian refugees would sometimes receive abuse from passerbys if they were spotted wearing the wristbands as they walked down the street.
He said: "My time in Lynx House was one of the most horrible experiences in my life. I hated wearing the wristbands and sometimes refused to wear them and was turned away from food.
"If we refused to wear the wristbands we were told we would be reported to the Home Office. Some staff implemented this policy in a more drastic way than others. I made a complaint about the wristbands to Clearsprings but nothing was done".
He said the wristbands were not resealable once they had been removed so had to be worn at all times.
The policy provoked outrage on Twitter with several comparing it to the way the Jews were treated in Nazi Germany:
The fresh controversy comes just days after another private firm responsible for asylum seekers in Middlesbrough, G4S, was criticised for allegedly painting the doors of every refugee's home red, so making them a potential target.
The Independent was unable to reach Clearsprings Ready Homes for comment but the company's operations director defended the policy to the Guardian when the news first broke.
Refugee crisis - in pictures

Show all 27
He said: "Clearsprings has taken steps, agreed with the Home Office to increase capacity in line with this demand in the form of additional self-catering accommodation.
"Those clients in the self-catering units receive a weekly allowance in the form of supermarket vouchers and those in full-board accommodation are issued with a coloured wristband that bears no other logo or text identifying its use or origin.
"Full-board clients are required to show their wristbands in order to receive meals in the restaurant."
Register for free to continue reading
Registration is a free and easy way to support our truly independent journalism
By registering, you will also enjoy limited access to Premium articles, exclusive newsletters, commenting, and virtual events with our leading journalists
Already have an account? sign in
Register for free to continue reading
Registration is a free and easy way to support our truly independent journalism
By registering, you will also enjoy limited access to Premium articles, exclusive newsletters, commenting, and virtual events with our leading journalists
Already have an account? sign in