Refugee crisis must be dealt with at source with 'evil' Assad regime and Isis, George Osborne says
Chancellor spoke as senior Tories called for military action to extend to Syria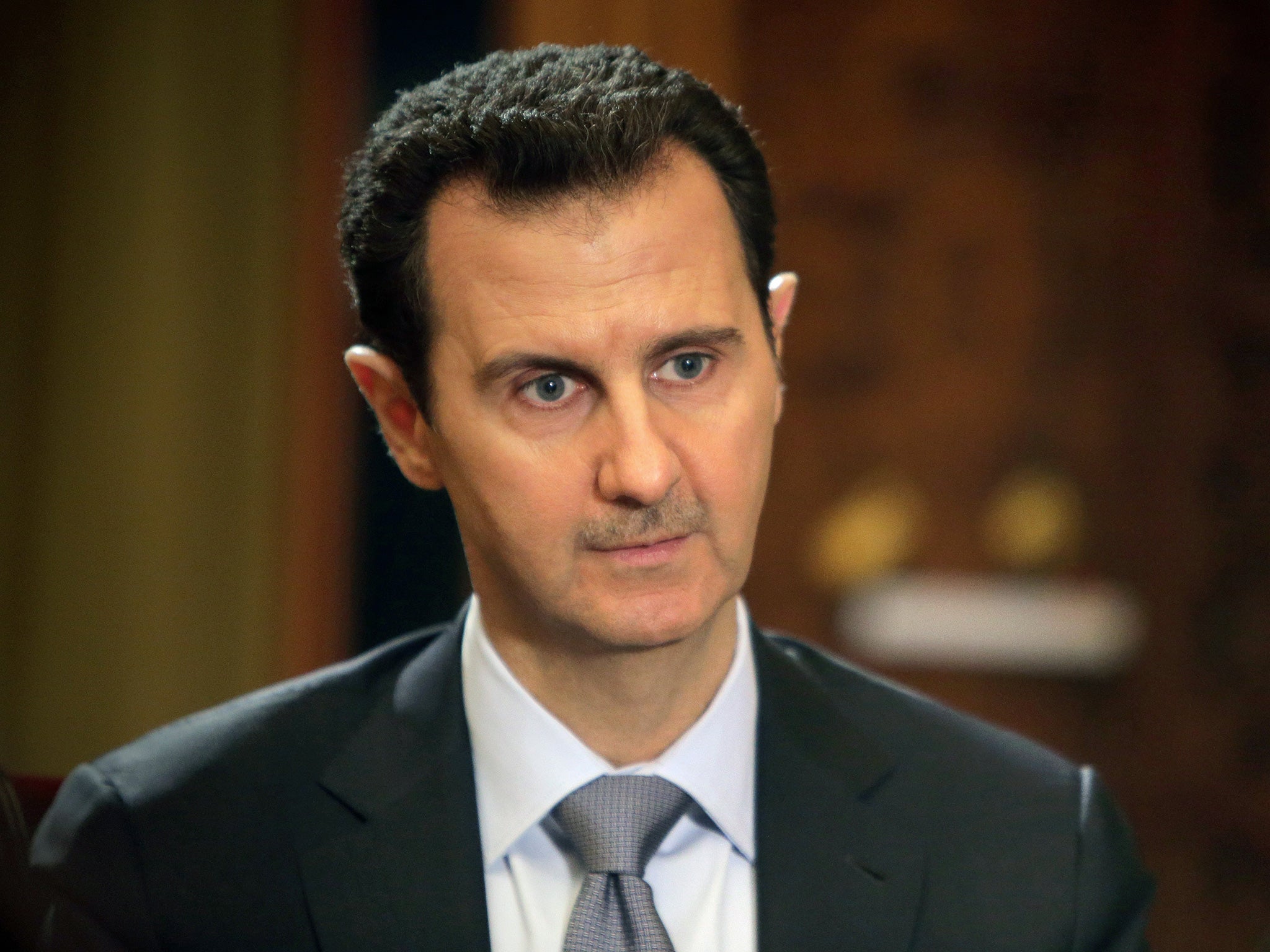 George Osborne has said that the refugee crisis must be dealt with "at source" by targeting both the "evil" Assad regime and Isis.
The Prime Minister called them "two enemies" of Syrians fleeing their homeland as he announced that Britain would take in thousands more refugees yesterday.
David Cameron said both parties were to blame for the "bloodbath" that has engulfed the country, killing more than 220,000 people and forcing 11 million to flee their homes.
Senior government figures have made little mention of the atrocities committed by President Bashar al-Assad's regime in Syria since Isis swept through the country in its bloody quest to establish a hardline Islamic caliphate last year.
As pressure grew on Britain to take in more refugees fleeing the conflict, the Chancellor said on Saturday that resettling families was only one element of a "comprehensive plan" needed to tackle Europe's crisis.
"You have got to deal with the problem at source which is this evil Assad regime and the Isis terrorists," Mr Osborne told reporters at a meeting of G20 finance ministers in Turkey.
"You need a comprehensive plan for a more stable, peaceful Syria - a huge challenge of course, but we can't just let that crisis fester. We have got to get engaged in that.
"There are lots of things that we need to do and it is only by doing them all that you have a solution to this great, great challenge."
The refugee crisis - in pictures
Show all 70
The Chancellor spoke as calls grew among senior Conservatives to extend RAF air strikes against the terrorist group in Iraq over the border into neighbouring Syria.
In July, defence select committee chairman Julian Lewis warned the Government that it was impossible to intervene in Syria without involuntarily helping the Assad regime, Isis, or both.
Liam Fox, the former defence secretary, is among those supporting air strikes in Syria and has suggested the creation of an international safe zone within its borders where refugees could live in peace without risking their lives travelling to Europe.
But there are doubts as to whether Mr Cameron would be prepared to risk another Commons vote on military action in Syria after his proposed military campaign against Assad was voted down two years ago.
The Prime Minister has repeatedly said he would not intervene in Syria without a parliamentary consensus, which may hinge partly on the election of the next Labour leader.
Public anger over the deaths of thousands of desperate refugees trying to reach Europe was reignited last week by photos of Aylan Kurdi, a three-year-old boy who drowned with his brother and mother as they attempted to reach Europe.
Additional reporting by PA
Join our commenting forum
Join thought-provoking conversations, follow other Independent readers and see their replies