Refugee crisis: Schengen Agreement allowing passport-free travel in EU should be scrapped, says Yvette Cooper
Though Ms Cooper, who chairs the party's refugee taskforce, said more countries should be prepared to take in refugees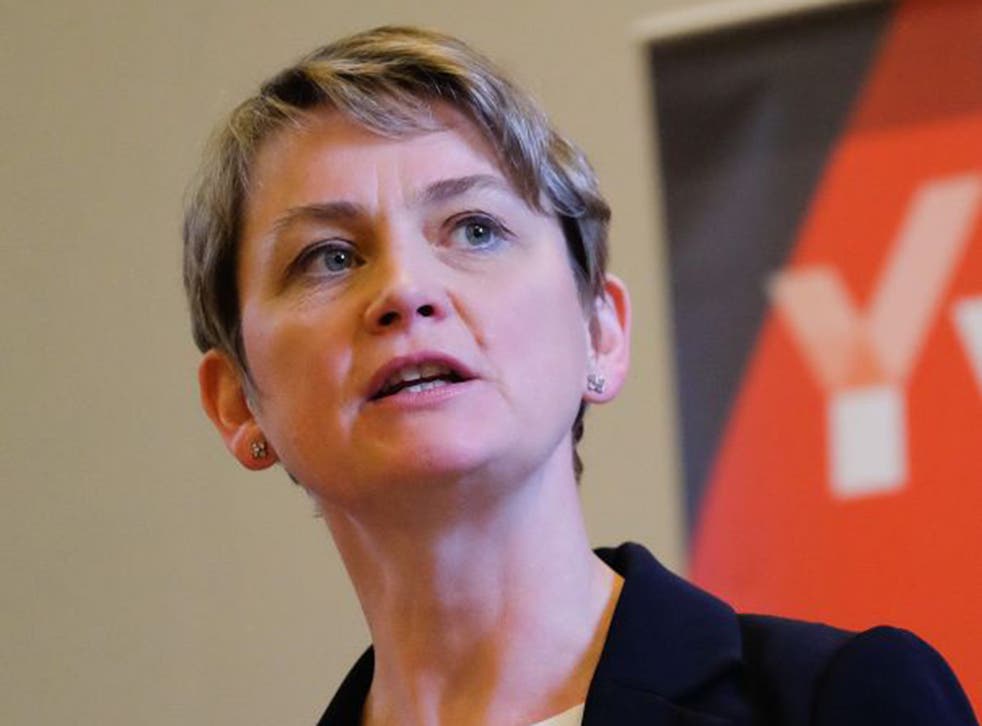 Europe should reintroduce internal border controls to help the continent manage the migrant crisis, former Labour cabinet minister Yvette Cooper has said.
Ms Cooper, who chairs the party's refugee taskforce, said more countries should be prepared to take in refugees, but that the longstanding system of passport-free travel between most EU member states – known as the Schengen Agreement – should be scrapped.
A number of EU states have already temporarily suspended Schengen in response to the migrant crisis. The European Commission this week also signalled plans to abolish rules which allow states to relocate refugees to the first EU country they arrive in. Officials hope to table a motion to reform the so-called Dublin regulations as soon as March, to alleviate the burden placed on southern European counties like Greece and Italy.
However, Ms Cooper said that the latest proposals from the EU Commission did not add up to a "comprehensive response" to the refugee crisis.
"Europe needs a sustainable plan, which should include more countries offering sanctuary to families fleeing persecution and conflict, but should also include ending Schengen and bringing back internal border controls to manage the crisis," she said, adding that the UK should do more for refugees by taking in 3,000 unaccompanied refugee children currently in Europe.
Her call came as the Government indicated it would resist any attempt by the European Commission to overhaul the Dublin regulations.
Although the UK has an opt-out from EU asylum policy, it is signed up to Dublin. Any reforms to the system could risk the ability of the UK to send refugees back to their country of arrival, and would put pressure on the Government in the run-up to the referendum on Britain's EU membership, which is expected as early as June.
Signalling a likely clash with EU leaders, the Prime Minister's spokesperson said the UK wanted the core principles of the Dublin regulations to stay in place.
Refugees settle in Germany

Show all 12
"We've been clear that this mechanism within the Dublin regulation is one the UK makes use of," the spokesperson said. "In any reform or discussion about revising the Dublin regulations we would seek to retain the principle that asylum seekers are returned to the first safe country they arrive in."
No formal proposals had yet been made, the spokesperson said. However, Justine Greening, the International Development Secretary, emphasised that the UK would fight to retain the existing rules.
Asked whether the Government would be concerned at any effort to change Dublin arrangements, Ms Greening said: "On Dublin, yes, we would be concerned and strongly against any change from that initial country status that we have got right now. It is important."
The Dublin regulations have already largely broken down under the pressure of the migrant crisis. Germany waived its right to relocate refugees last year, taking in thousands of refugees, and Chancellor Angela Merkel has called for the system to be revised.
Register for free to continue reading
Registration is a free and easy way to support our truly independent journalism
By registering, you will also enjoy limited access to Premium articles, exclusive newsletters, commenting, and virtual events with our leading journalists
Already have an account? sign in
Register for free to continue reading
Registration is a free and easy way to support our truly independent journalism
By registering, you will also enjoy limited access to Premium articles, exclusive newsletters, commenting, and virtual events with our leading journalists
Already have an account? sign in
Join our new commenting forum
Join thought-provoking conversations, follow other Independent readers and see their replies