Renew: New anti-Brexit party aims to overturn EU referendum vote
The centrist political party said it would be the 'more military arm' of the Remain campaign
Lizzy Buchan
Political Correspondent
Monday 19 February 2018 18:14 Comments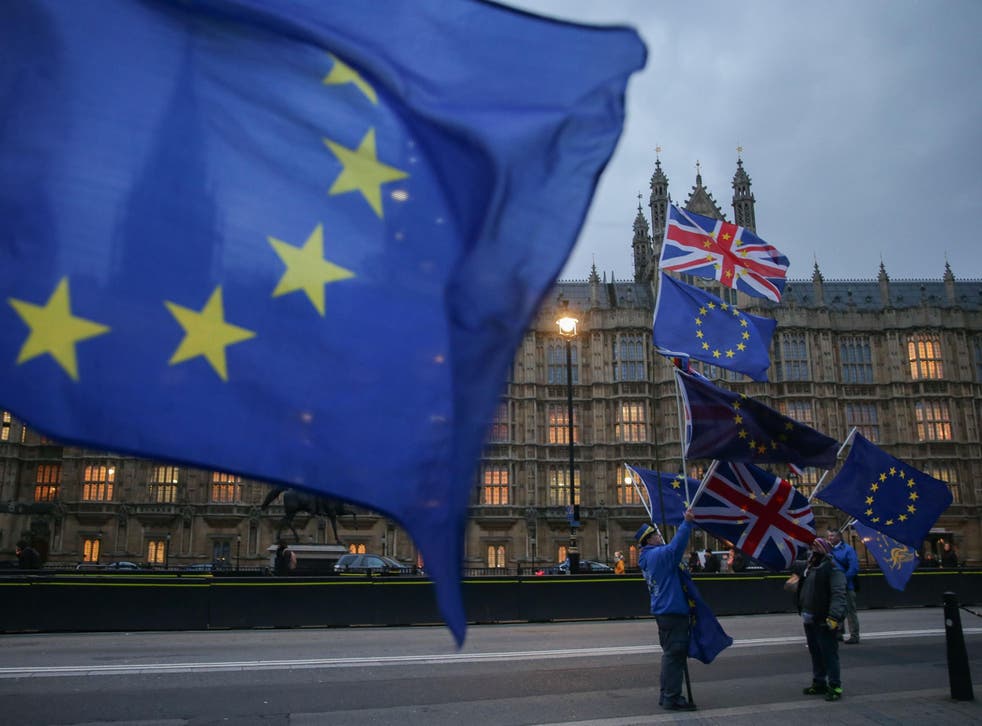 A new political party inspired by the success of French President Emmanuel Macron has embarked on a national campaign to overturn the Brexit vote.
The Renew party has vowed to be the "more military arm" of the Remain campaign, with plans to field more than 200 candidates at the next general election, to ramp up pressure on Brexiteer MPs in pro-EU constituencies.
Inspired by the rise of President Macron's populist movement En Marche!, the centrist party said it could appeal to voters who felt "politically homeless and abandoned" by the EU referendum result and disillusioned by mainstream parties.
Speaking at a launch event in London, James Clarke, one of the party's leaders, said: "Some of the anti-Brexit pressure groups and movements are very much focused on asking people to pressure their local MP to have a second thought on Brexit.
"What we are is almost the more military arm of that movement, whereas we are actually standing candidates in seats to threaten those MPs that are not changing their minds, or are not standing up for the views of their constituents."
Renew has recruited more than 1,000 supporters and received 450 applications from budding MPs, with plans to recruit candidates to stand in each of the 650 parliamentary constituencies.
The party will face its first test in the local elections in May and has launched a crowd-funding campaign to ensure it can field some candidates in time.
Sandra Khadhouri, another party leader, who worked at the UN and Nato, said "extremes are prevailing" in the wake of the referendum vote and compared Britain to a conflict zone.
She said: "Millions in this country feel politically homeless right now and abandoned. Brexiteers and Remainers, old and young, north and south. Many are disappointed with the false promise of Brexit.
"It is leaving us poorer, damaging us in many ways, and distracting us from addressing real problems of inequality and division.
"Existing parties are failing to protect people's interests due to personal ambition and tribal loyalties. Extremes are prevailing."
The biggest issues facing UK on leaving EU

Show all 8
Ms Khadhouri said the message to wavering Brexit voters was "it's not your fault" – as many had not been given enough information on the reality of leaving the bloc.
It comes as Theresa May gears up for a crunch Cabinet meeting this week, where senior minister will head to Chequers to thrash out what Britain's future relationship with the EU should be.
Her top team remain deeply divided with Brexiteers Boris Johnson and Michael Gove pitched against Chancellor Philip Hammond and Amber Rudd, the Home Secretary, on the Government's approach.
Register for free to continue reading
Registration is a free and easy way to support our truly independent journalism
By registering, you will also enjoy limited access to Premium articles, exclusive newsletters, commenting, and virtual events with our leading journalists
Already have an account? sign in
Join our new commenting forum
Join thought-provoking conversations, follow other Independent readers and see their replies