Return to Cabinet role for Cook was on the cards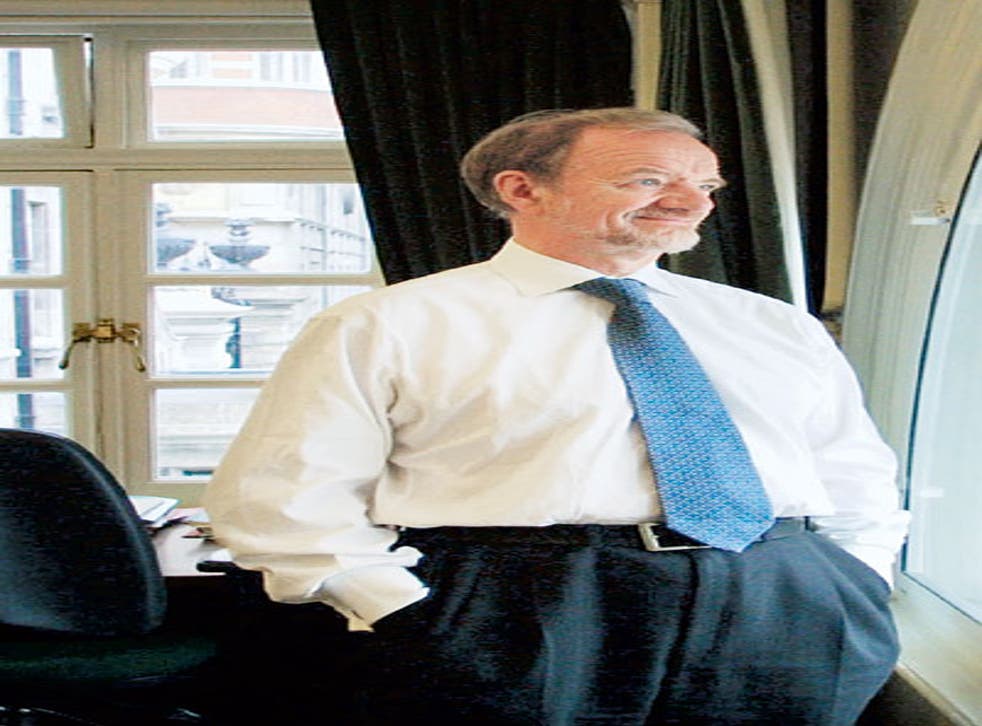 Praising Mr Cook as the "outstanding Parliamentarian of his generation", many leading Labour Party figures, including Lord Kinnock of Bedwelty, the former Labour leader, said they expected he would have been recalled to the Cabinet under Gordon Brown.
David Blunkett, the Work and Pensions Secretary, said Mr Cook, 59, who resigned in protest over the war on Iraq, could have been recalled to the Cabinet by Tony Blair. "Our hearts go out to Robin's sons and Gaynor, and also to Margaret [his first wife] who despite the bitterness of the break-up will be feeling great hurt and sorrow today.
Peter Hain, the Northern Ireland Secretary, who worked closely with him in the Foreign Office, said: "He was in the prime of his life, loving his marriage to Gaynor, and enjoying himself after leaving the Cabinet, branching out as a writer, and much in-demand as constituency Labour Party after-dinner speaker. He was too important a figure to be left outside the front line of British politics for long. That makes his untimely death all the more tragic.
"We disagreed about Iraq. He resigned as a matter of principle, but without the rancour or bitterness that a lesser politician could have caused. I am sure that in spite of his disagreement, he did not want to damage the Blair Government."
Mr Cook's widow, Gaynor, who fought for 40 minutes to save him, identified his body at Raigmore Hospital in Inverness yesterday.
Mrs Cooke, 48, arrived at the mortuary building with the protective arm of Jim Devine, Mr Cook's election agent, around her shoulder,and said nothing to reporters. She left after about 20 minutes and later returned to the couple's home in Edinburgh.
Mrs Cook was walking with her husband on 2,365ft Ben Stack in a remote region of Sutherland on Saturday. They were at about 1,600ft when he suffered an apparent heart attack and fell. She summoned the help of another walker, who called the emergency services on his mobile phone. A coastguard helicopter was diverted from Stornoway on the Isle of Lewis.
George Chrossan, a coastguard, said: "When I arrived at the scene, Gaynor and a passer-by were trying to resuscitate him. Gaynor was giving him the kiss of life and the man was doing chest compressions. Gaynor said he had just suddenly collapsed and stopped breathing ... He had not complained of any pain."
He was winched to the helicopter and was pronounced dead shortly after his arrival at the hospital. Mrs Cook walked down the mountain with the passer-by who had tried to help.
Mr Cook said in his memoirs, Point of Departure, that he once fainted in 2002 because he was taking medication for blood pressure, but had been in good health.
His former wife, Margaret, said their two sons Christopher 31, and Peter, 30 were "gutted" and were heading to Scotland.
Lord Falconer, the Lord Chancellor, said: "He had a huge amount to contribute. He was still a very big figure in British politics. I don't know how history will view the Iraq intervention, but Labour has lost one of its greatest figures today."
Michael Howard, the Tory leader, said: "Robin Cook was paramount in parliamentary debate. It is a particular tragedy that his life has been cut short because his career was unfulfilled ... there was more to come."
The UN Secretary General Kofi Annan paid tribute to Mr Cook as a "partner on a wide range of issues".
The US Secretary of State Condoleezza Rice paid tribute to a "passionate defender of human freedom and dignity."
Join our new commenting forum
Join thought-provoking conversations, follow other Independent readers and see their replies