Revealed: How Adrian Beecroft made a career out of cutting jobs
James Moore investigates the government adviser who thinks companies should be able to fire at will – and discovers how he made a personal fortune at the expense of the people he employed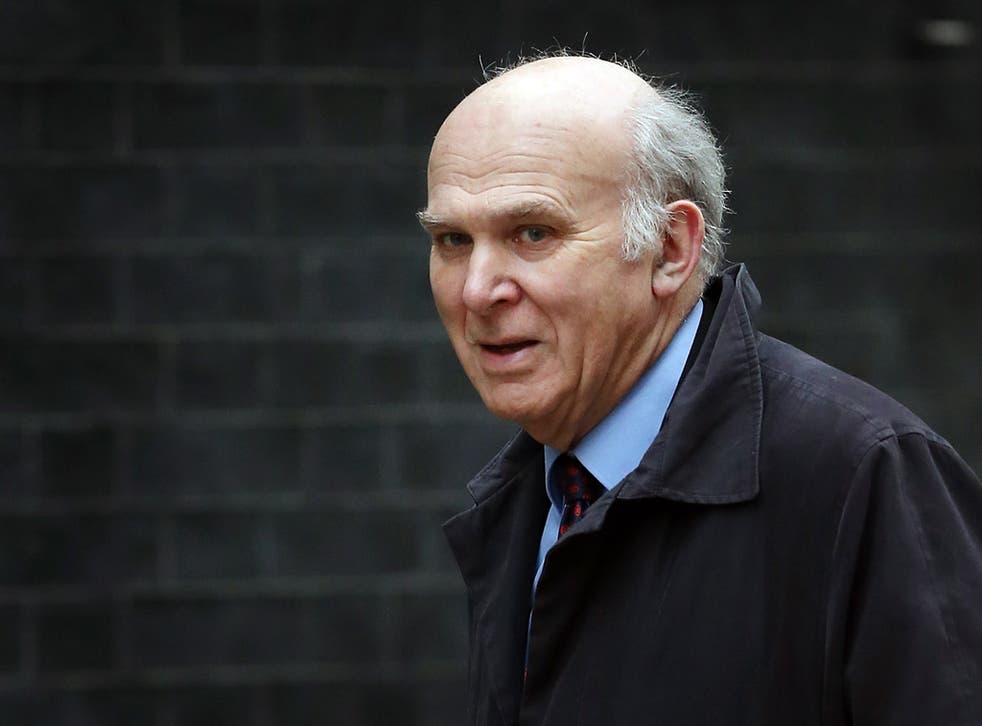 Could the seeds of the ruthless social Darwinism espoused in Adrian Beecroft's controversial report into reforming Britain's employment laws have been sown in the chilly corridors of the Boston Consulting Group?
Mr Beecroft, the multi-millionaire who recommended that employers be allowed to fire staff at will, earned his business spurs at the management consultant, regularly ranked alongside McKinsey in lists of the world's best. Its alumni are having a growing influence on the political stage in addition to their work in the financial arena.
In addition to Mr Beecroft, former consultants include the hawkishly right-wing Israeli Prime Minister Benjamin Netanyahu and the would-be 45th President of the United States, Mitt Romney, now leading the Republican charge against Barack Obama.
Other high-profile former employees include Indra Nooyi, the chief executive of PepsiCo, and Jeff Immelt, the CEO of General Electric.
Like other top-tier management consultants, BCG hires only from among the top tier of graduates from the very best academic institutions. The place is unusual in many ways, however.
The few supermen and women each year who receive a BCG golden ticket will put in long hours but aren't subjected to the sort of brutal schedules that rival McKinsey is renowned for.
The atmosphere is described as collegial, even friendly. Staff who burn the candle at both ends too often are encouraged to take time off. A weekend or two for oneself each month is not unusual and much is made of the way senior staff mentor their young protégés. The firm regularly appears on lists of the best places to work.
But don't be fooled. It is still a ruthless meritocracy. After a few years there it's a case of move up or move out, although those in the latter category rarely have trouble finding employment.
Mr Beecroft moved up. After five years working in the emerging computer industry at ICL, the Oxford physics graduate attended Harvard Business School before joining BCG in 1976 where he thrived, becoming a worldwide vice-president in 1982.
It was skills learned there that facilitated his transition to a leading player in the emerging private equity industry. Apax Partners had just £10m under management when he joined. As of 30 June last year its multitudinous funds had raised £23bn. Mr Beecroft played a major role in that expansion as chief investment officer and latterly as managing partner.
In such a position he had responsibility for the firms in which Apax invested, overseeing their business plans and serving on the boards of more than 20 of them. During his time at Apax Mr Beecroft rode the wave of the private equity boom, becoming involved in a number of leveraged buyouts. These involve borrowing to fund a takeover and then loading the debt on to the company that has been taken over.
Private equity firms also frequently borrow to fund the payment of dividends. Again, the companies they own, rather than their partners, pick up the tab.
Initially most of the industry's activities went under the radar, involving takeovers of relatively small and unloved companies in old and (then) unloved industries which could be restructured and sold on with little attention being paid.
But as private equity grew and its targets got bigger – including firms the public had heard of, such as Yell, the owner of Yellow Pages, the fashion retailer New Look and the supermarket chain Somerfield – it was exposed to ever harsher scrutiny. And its activities were seldom cast in a favourable light.
Somerfield is a classic example. A source at Usdaw, the shopworkers' union, described Apax as "extremely difficult to deal with". "To be honest we were glad when the Co-op turned in and we were rid of them," they said.
John Hannett, the general secretary, is similary blunt. After the takeover, he said, there was "a wholesale attack on workers' terms and conditions" and Usdaw "very much welcomed the Co-Op Group's takeover of the chain in 2008".
It is not only Apax's treatment of workers that has proved controversial. So have the structures used to facilitate deals.
When Apax teamed with Guardian Media Group to take control of the trade titles and events business of the publisher Emap, it was handled through an offshore vehicle located in the Cayman Islands. GMG has stated that the structure used was at the private equity company's request.
With incidences like this, and the struggles of debt-laden companies sold back to public investors through stockmarket flotations, increasingly drawing criticism in the media and in Parliament, Mr Beecroft was one of those who rose to the industry's defence.
He has been a leading figure in the British Venture Capital Association, and insisted, in a 2007 interview, that "we have nothing to hide".
Although he pooh-poohed suggestions of a personal fortune of between £50m and £100m, the estimate might not be far off. Mr Beecroft lives in a mansion in fashionable Hampstead, bought in 1999 for £2.26m and now estimated to be worth £6.4m. While colleagues have claimed that he is not flashy, he does own four ruinously expensive classic Aston Martins and is unashamed about his ambition to win a race at the Goodwood Revival festival.
Described as "modest and studious" he has also not been shy of making inflammatory statements. These include decrying the Business Secretary Vince Cable as "a socialist" and his report's (redacted) suggestion that a few people getting fired simply because their bosses disliked them was "a price worth paying" for economic growth.
The use of such language suggests that, while he has complained about the personal attacks which have been coming his way, he might just be getting a taste for controversy. And not just through the support of his new venture, Dawn Capital, for the controversial payday lender Wonga.com.
Having spent so many years in the obsessively secretive world of private equity, perhaps he is acquiring a taste for publicity too.
That might prove to be something that Prime Minister David Cameron may yet have cause to regret, as his report and subsequently statements have threatened to undo his rebranding of the Tories, resurrecting the spectre of the "nasty party" all over again.
Unlovely legacy: Business record
Yell
Bought by Apax and Hicks Muse Tate & Frust in a £2.1bn buyout from BT and floated on the London Stock Exchange (at the second attempt) at 285p a share in 2003. Proceeds of the float paid off only part of the debt mountain incurred in the buyout and the company has struggled under it ever since. Thousands of jobs have been cut over the past decade.
After one of the silliest rebranding plans yet seen – in future it will boast the meaningless moniker of Hibu (pronounced high-boo), Numis, the City broker, yesterday announced a price target for the shares of 1p.
Somerfield
Apax was part of a consortium of private equity providers that acquired the struggling supermarkets group in 2005. The results were brutal. Several thousand Jobs were axed and so were wages. What was left of the company was eventually sold on to the Co-operative in 2008. Unions, and the remaining workers, breathed a sigh of relief.
Emap
Apax helped Guardian Media Group buy Emap's trade magazine and events businesses in 2008. The deal saw GMG incorporating a new company in the tax haven of the Cayman Islands and integrating it with an existing network of Cayman companies set up at the same time by Apax, which has a number of offshore vehicles on the island.
Wonga.com
Wonga isn't laying staff off. Quite the reverse. The payday loans company, backed by Beecroft's new outfit, Dawn Capital, has been a stunning success thanks to the ruinous interest rates it charges borrowers, which can top 4,000 per cent a year.
Join our new commenting forum
Join thought-provoking conversations, follow other Independent readers and see their replies