Revealed: the loophole that lets lobbying companies keep their clients a secret
Lobbying of anyone except ministers and permanent secretaries is exempt from last year's legislation, as is all lobbying by corporations and their trade bodies
Oliver Wright
Political editor
Sunday 10 April 2016 21:57 Comments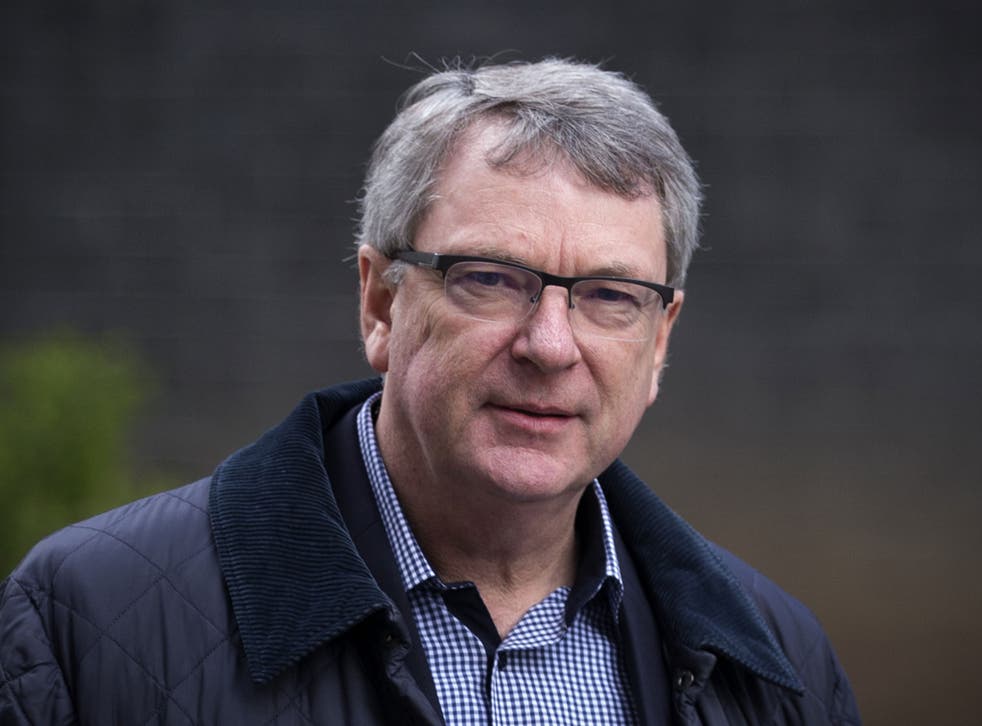 Lobbying companies working at the heart of Whitehall are exploiting loopholes in transparency legislation that allows them to avoid declaring clients who pay them thousands of pounds to help influence Government policy, The Independent can reveal.
A year after the Government made it a legal requirement for lobbying companies to publicly declare the firms for whom they act, some of the biggest firms in the business are legitimately avoiding doing so.
They include companies such as CTF Partners, which is run by David Cameron's election guru Sir Lynton Crosby and has in the past controversially advised both tobacco and alcohol companies. CTF does not name any clients on the Register of Consultant Lobbyists.
Another lobbying firm that declares no clients is RLM Finsbury, run by one of the UK's best-connected lobbyists, Roland Rudd.
Mr Rudd, the brother of the Energy Secretary Amber Rudd, is a key strategist behind the main pro-EU referendum campaign, Britain Stronger in Europe.
RLM Finsbury advises Google, the German carmaker Volkswagen and the bookmaker Paddy Power, but none of these clients show up on the official Government register.
Google, for example, spent nearly $17m (£12m) lobbying the US government in 2015, and $4.5m (£3m) lobbying Brussels, but there is no information on how much they spend in the UK.
Some other influential consultant lobbyists who aren't registered include Sean Worth, a one-time senior advisor to the Prime Minister who now runs the Westminster Policy Institute; and Tendo, the lobbying firm run by Will de Peyer. ex-special adviser to Danny Alexander, the former chief secretary to the Treasury.
Overall, a quarter of known UK lobbyists do not declare any clients on the register and 60 per cent of the 124 registered lobbying firms declare two or fewer clients. Thirty-four declare no clients; 21 declare one client; 19 declare two clients.
The disclosures cast further doubts over the effectiveness of the Government's lobbying legislation that was brought in following a string of scandals.
Under the legislation's narrow definition of what constitutes lobbying, lobbyists-for-hire only have to declare a client on the register if they directly contact a minister or permanent secretary on behalf of a client. Lobbying of anyone else in government is exempt, as is all lobbying by corporations and their trade bodies, such as those opposing the sugar tax including the British Soft Drinks Association and the Food and Drink Federation.
These trade organisations could be lobbying on behalf of a specific client but there would not necessarily be any obligation to declare this information on the register.
Critics say the overly narrow definition of lobbying defined by the register prevents them from naming clients even if firms wanted to do so.
Sean Kemp, a former special advisor who has also worked for a lobbying company, said the legislation failed to take account of how most outside consultancies currently conducted their businesses.
"Mainly, what lobbyists do these days is prepare clients in how to deal with the Government rather than deal directly with ministers or officials themselves," he said. "So a lobbyist might help arrange a meeting or plan a campaign but it would be senior figures from the companies themselves who would meet directly with the Government. That means that, as it stands, they would have no need to declare anything on the register. Generally, the only things that appear are when you organise a dinner or a reception on behalf of a client and a minister happens to be present."
This is shown by RLM Finsbury that declares 32 clients on the Association of Professional Political Consultants register that has a far broader definition of lobbying. However, this register is voluntary and firms are not obliged to sign up it.
Tamasin Cave, director of Spinwatch and the author of a book about the dark arts of lobbying said: "The register was designed from the outset to reveal as little as possible. Twelve months on, it is clear that the Government never intended us to see who it is having a quiet word with, whether any favours are being exchanged and which lobbyists are wielding unhealthy influence. This is a bogus register. It needs to be scrapped and a genuine one put in its place."
Alexandra Runswick, director of Unlock Democracy, said the other countries had been far more successful than the UK at introducing such laws.
"Lobbying registers should bring lobbying out of the shadows and show us who is trying to influence our government," she said.
"Yet a year on, it is still possible to learn more about British companies' lobbying activities from the US register than our own. This register was designed to fail. If we are to restore trust in our politics, then we need a comprehensive register that opens up lobbying to real scrutiny."
No one from CTF Partners was available to comment at the time of publication.
Register for free to continue reading
Registration is a free and easy way to support our truly independent journalism
By registering, you will also enjoy limited access to Premium articles, exclusive newsletters, commenting, and virtual events with our leading journalists
Already have an account? sign in
Join our new commenting forum
Join thought-provoking conversations, follow other Independent readers and see their replies