Rishi Sunak 'confident' on jobs as 'everyone is now back at work' after furlough
The minister insisted the government would continue to provide help beyond the scheme.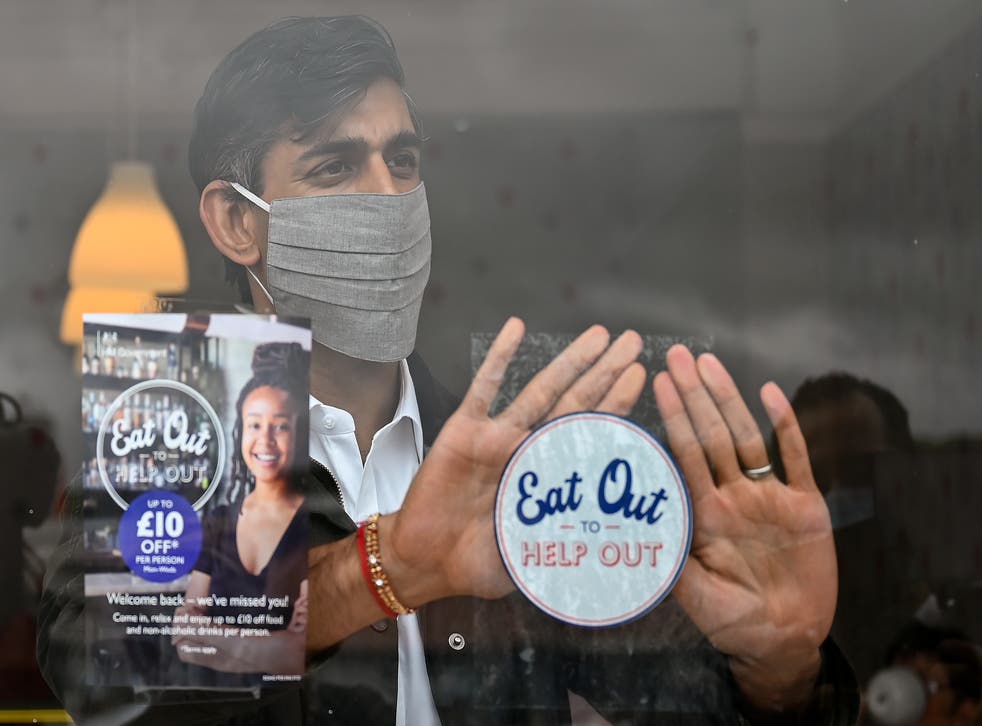 Chancellor Rishi Sunak has said he is proud of the £70bn furlough programme which helped workers across the UK throughout the Covid pandemic.
The scheme ends on the last day of September after supporting some 11.6 m workers over the past 18 months.
However, the government faces calls to provide further financial help for the thousands of people who have relied on the scheme until this point, including those who have not managed to reenter the workplace.
Sunak insisted everyone has now returned to work, and there will be support beyond the furlough scheme focused on giving people the skills and opportunities for employment.
Speaking on a visit to a factory in North Yorkshire, the chancellor said: "I'm so proud of what [furlough] has achieved. It has protected millions of people's livelihoods at a difficult time.
"But I'm also really proud of everyone who has shown such resilience over the last year-and-a-half through this. Everyone is now back at work, and that's a fantastic thing."
As the furlough scheme comes to an end, uncertainty remains for almost one million workers who were expected to still be receiving its support at the end of September, according to data from the Office for National Statistics.
'Impossible' to estimate how many people would lose their jobs as furlough ends, says Simon Clarke
The Bank of England and other economists have warned there is likely to be a rise in unemployment due to new redundancies, and recovering industries such as hospitality and tourism.
There are fears businesses that have struggled to regain pre-pandemic dynamic may lay off employees once the financial support stops.
Rest Less, a platform offering advice and help for the older people, said the pandemic had had a devastating impact on over-50s, with many at risk from redundancy.
Founder Stuart Lewis said: "With more than half a million people aged 50 or older still on furlough at the last count, we may well see hundreds of thousands of hardworking, experienced older workers enter redundancy and, ultimately, find themselves looking for a new job in the run-up to Christmas."
Sunak argued whilst it was natural for the furlough scheme to come to an end, the government was "not done supporting people".
He added: "Our plan for jobs is literally throwing the kitchen sink at helping people get the skills they need and find new opportunities."
"We also announced today a half-a-billion pounds programme to provide support to people, to help them get through the winter. We appreciate that the prices of some things have gone up rapidly.
"And the half-a-billion pounds will help three or four million of our most vulnerable families with £100 or £150 over the winter period. And I know that will make a difference to people at what is a difficult time."
Join our new commenting forum
Join thought-provoking conversations, follow other Independent readers and see their replies