Over third of low-income families see household spending increase during pandemic, report says
Rishi Sunak urged not to scrap increase in universal credit payments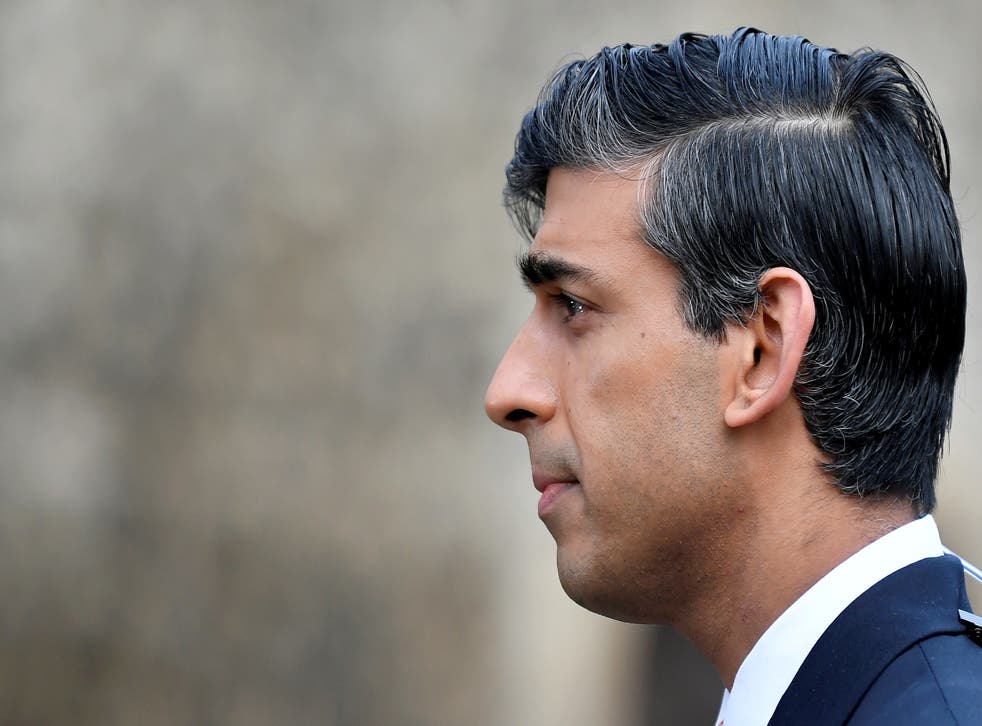 Over a third of low-income families with children have seen their spending increase during the pandemic, according to a new report urging Rishi Sunak not to scrap the £20 per week increase in universal credit.
While average household spending has fallen due to lower expenditure on leisure activities and commuting costs it "does not reflect the experience of all households", researchers at the Resolution Foundation stressed.
The think-tank said financial pressure had been piled on low-income families with children due to additional costs during the pandemic associated with food, energy bills and home-schooling, including school equipment and study materials.
The foundation added that around one in three (36 per cent) of low-income households with children had seen their spending increase during the pandemic, compared to 18 per cent who have reduced overall spending.
Among high-income households without children, just 13 per cent had increased their spending while 40 per cent had seen it reduced.
"The research shows that the pandemic has in many cases made it more expensive to live on a low income with children – and particularly so during lockdowns," the report noted.
The Resolution Foundation said the findings made it a "top priority" for Mr Sunak, the chancellor, not to scrap the temporary £20 per week uplift in universal credit that was introduced at the onset of the pandemic in March 2020.
As it stands, the increase in payments is set to expire in April and the government has failed to guarantee an extension despite repeated calls from charities, campaigners and opposition MPs.
"At the Resolution Foundation, we have said several times before that removing £1,000 a year from over six million families at a time when unemployment is set to reach its peak represents poor macroeconomics, as well as being devastating for the finances of families on a low income."
It added the government should also consider "whether greater support for families with children, whether delivered through child benefit or universal credit, is required to provide a decent level of support to families on a low income, and to prevent rising levels of hardship".
Chief economist at the Resolution Foundation Mike Brewer said: "The pandemic has forced society as a whole to spend less and save more. But these broad spending patterns don't hold true for everyone.
"The extra cost of feeding, schooling and entertaining children 24/7 means that, for many families, lockdowns have made life more expensive to live on a low income.
"With the country going into another lockdown for at least the next few months, the chancellor should acknowledge the pandemic pressures that families with children face and reconsider plans to cut universal credit in just a few months' time."
Dr Ruth Patrick, a lecturer in social policy at the University of York, added: "The idea of being able save money during this pandemic is just a world away from the experiences of the parents and carers we've been working with through the Covid Realities research project.
"Parents have found their spending increase, as some of the usual strategies they use to get by on a low income – shopping around for the best deal, going to families and friends for a meal when the cupboards are empty – have become suddenly impossible.
"The conditions the pandemic has created make it harder still to get by on a low-income, creating extra financial pressures, rooted in the requirement for families and their children to stay at home and restrictions on household mixing.
"While the need for the lockdown is clear, there is an equally urgent need to address the additional financial pressures that families on a low-income face through greater income support to families with dependent children."
Join our new commenting forum
Join thought-provoking conversations, follow other Independent readers and see their replies