Robert Jenrick showed 'apparent bias' in approving Conservative Party donor's housing development
Decision was made just one day before new rules would have added millions to cost of project, Tower Hamlets says
Jon Sharman
Wednesday 27 May 2020 21:50 Comments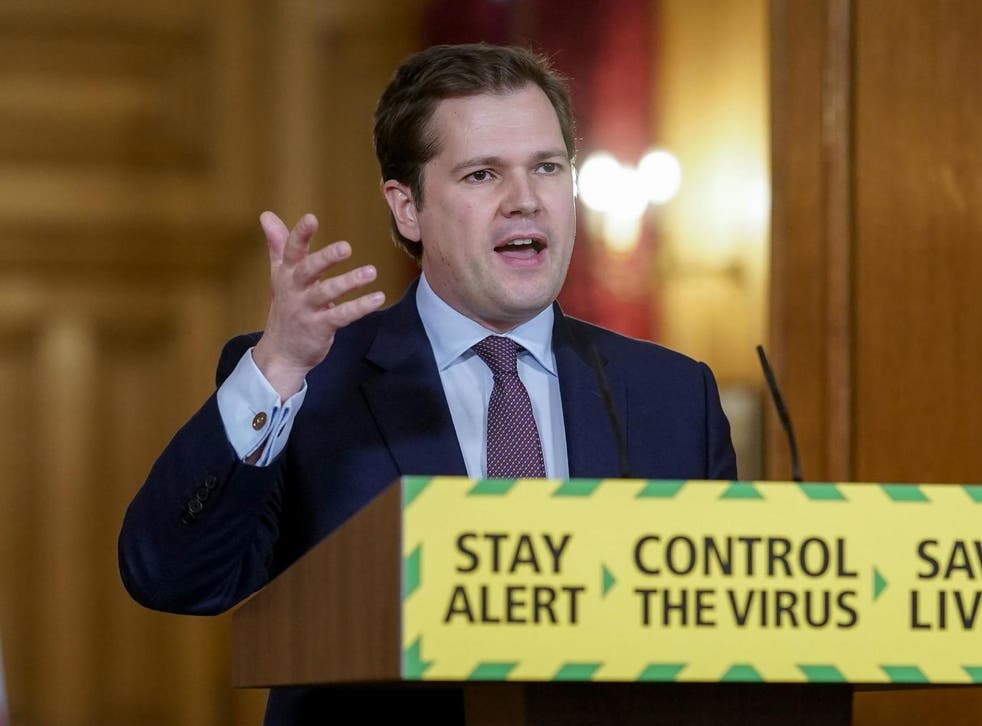 The housing secretary has admitted his decision to allow a controversial building project against the recommendation of officials appeared biased.
Robert Jenrick approved the Westferry Printworks development in east London on 14 January, a day before new rules would have increased the owners' costs by up to £50m.
The site belongs to Northern & Shell, the company owned by former Daily Express proprietor Richard Desmond, and which donated £10,000 to the Conservative Party in September 2017.
Tower Hamlets council has now overturned Mr Jenrick's decision to approve an expanded version of the scheme that included 1,500 homes, which went against the advice of planning inspectors. The council launched the challenge in March on the basis that Mr Jenrick's decision appeared to have been "influenced by a desire to help the developer to avoid a financial liability".
The government has now accepted that Mr Jenrick acted unlawfully, the council said in a statement released on Friday. Whitehall backed down to avoid having to release documents that may have shed light on how the housing secretary reached his decision, the authority said.
It said: "Following an agreement between all parties – the secretary of state, the developer, the Greater London Authority and Tower Hamlets council – the courts have agreed to a consent order quashing the decision."
Tower Hamlets mayor John Biggs added in the statement: "We may never know what emails and memos the secretary of state received before making his decision and what influence they had, but his reluctance to disclose them speaks volumes.
"In siding with the developer, he went against not only the planning inspector but also the council's strategic development committee and the residents whose lives would be directly impacted by this scheme."
The original version of the Westferry Printworks project contained 722 homes and was approved by Boris Johnson when he was mayor of London.
A spokesperson from the Ministry of Housing, Communities and Local Government said in a statement: "While we reject the suggestion that there was any actual bias in the decision, we have agreed that the application will be redetermined."
UK news in pictures

Show all 50
High Court documents seen by The Independent show that Mr Jenrick admitted to publishing his decision letter on 14 January to sneak in under the wire on Tower Hamlets' new charging rules for developers, known as a community infrastructure levy. The levy helps pay for amenities to support incoming residents attracted by new-build projects.
The timing of the decision "would lead the fair-minded and informed observer to conclude that there was a real possibility" he was biased in favour of the developer, the housing secretary conceded, according to a court consent order agreed by all parties. Mr Jenrick "accepts that the decision letter was unlawful by reason of apparent bias", the order added.
Register for free to continue reading
Registration is a free and easy way to support our truly independent journalism
By registering, you will also enjoy limited access to Premium articles, exclusive newsletters, commenting, and virtual events with our leading journalists
Already have an account? sign in
Join our new commenting forum
Join thought-provoking conversations, follow other Independent readers and see their replies