Robert Jenrick rebuked by watchdog for false claim over criminals posing as modern slaves
Minister said 71 per cent of foreign national offenders were claiming to be modern slaves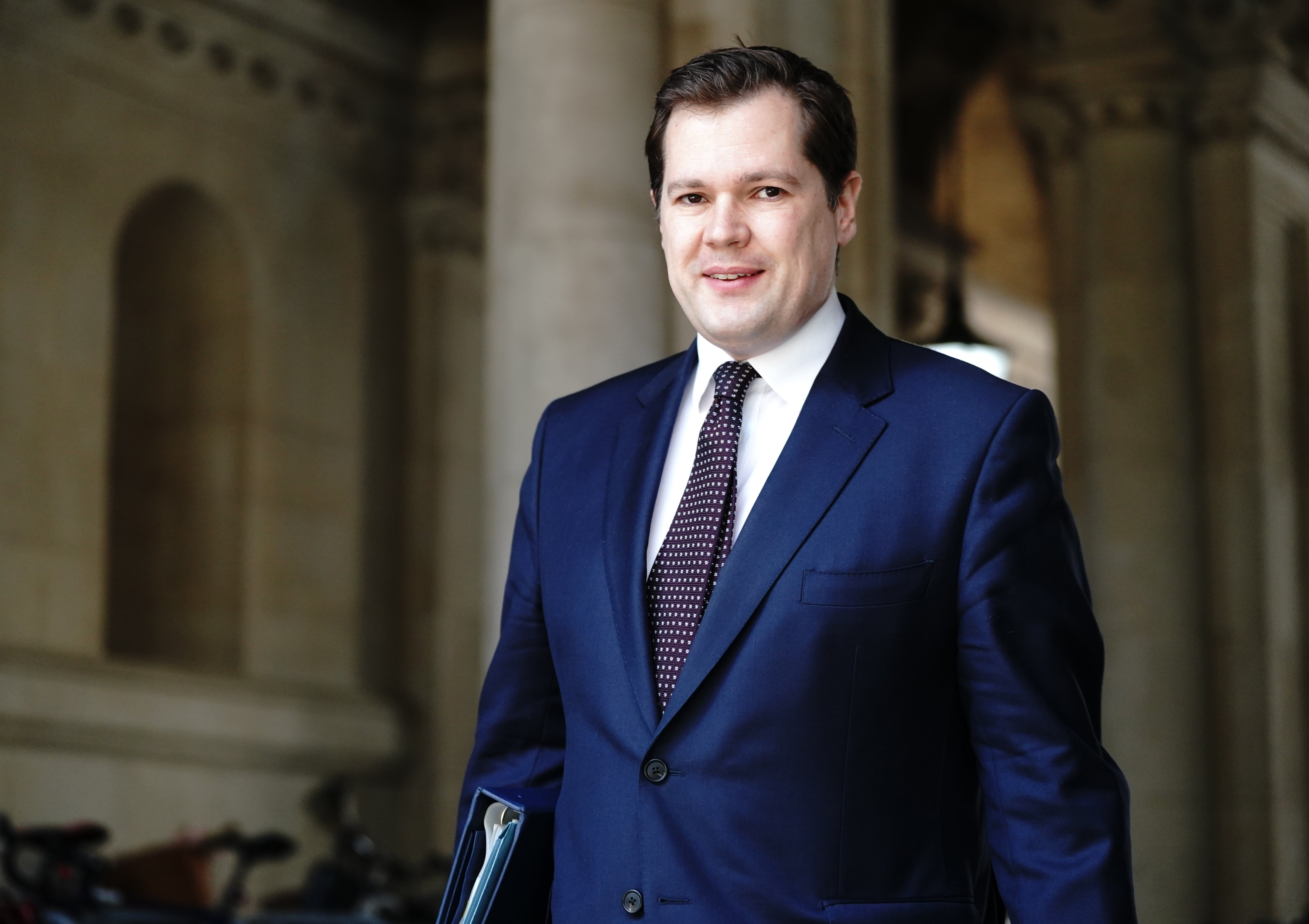 Immigration minister Robert Jenrick has been rebuked for misleading parliament over the number of foreign criminals who have been referred for help as suspected modern slaves.
Mr Jenrick had claimed that the government was seeing "flagrant abuse" of the system designed to help modern slaves. He told the House of Commons that "71 per cent of foreign national offenders in the detained estate, whom we are trying to remove from the country, are claiming to be modern slaves".
However, the watchodog, the UK Statistics Authority, has said Mr Jenrick was wrong to claim this. Sir Robert Chote, chairman of the statistics regulator, said that the Home Office's own report on the issue shows that around one fifth of foreign offenders convicted in the UK had been referred for modern slavery support, not the 71 per cent that Mr Jenrick claimed.
Foreign national offenders make up a very small proportion of people who are detained for deportation after arriving in the UK on a small boat, the department said.
In a letter to Mr Jenrick sent on 4 July, Sir Robert wrote: "The [Home Office] report explains that while an increasing proportion of all those in detention after arriving by small boat are referred to the NRM up from 52 per cent in 2020 and 73 per cent in 2021 (and subsequently falling to 65 per cent between January and September 2022), the proportion among foreign national offenders is much lower (at around 20 per cent between January and September 2022)".
He continued: "As you have acknowledged, it is important that published statistics and analysis are quoted accurately and are not misrepresented, to avoid the risk of misleading the public."
The watchdog has previously rebuked the Home Office for making claims about the "abuse" of the modern slavery system. In a letter sent to chief scientific adviser Jennifer Rubin at the Home Office in December last year, Ed Humpherson at the Office for Statistics Regulation said that policy officials in government "could not point to any specific evidence for this [abuse] when we enquired".
He continued: "There may be evidence for greater gaming that the department is now able to provide, or to point us and the public to, but if not, I would be grateful if you could raise this matter with communications and policy colleagues, encouraging them to ensure that claims in public statements are clear on whether they are sourced from published statistics or from other reliable evidence."
Suspected modern slaves must be referred into the government's National Referral Mechanism, the programme designed to identify and support modern slavery victims while their cases are investigated. A suspected victim cannot claim this status themselves, but must be referred for help by selected organisations, such as the police or councils.
A Home Office spokesperson insisted it was "clear people are abusing our system when they have no right to be here in order to frustrate their removal".
"We must be able to tackle abuses in the system and make sure foreign national offenders or those who arrive here illegally and have no right to stay in the UK are not able to misuse a system intended to protect genuine victims," they added.
Join our commenting forum
Join thought-provoking conversations, follow other Independent readers and see their replies