Rochester by-election: Tories break their silence over 'backstabbing' Ukip MP Mark Reckless
Conservatives claim Reckless and Duncan Carswell will not retain their seats at the general election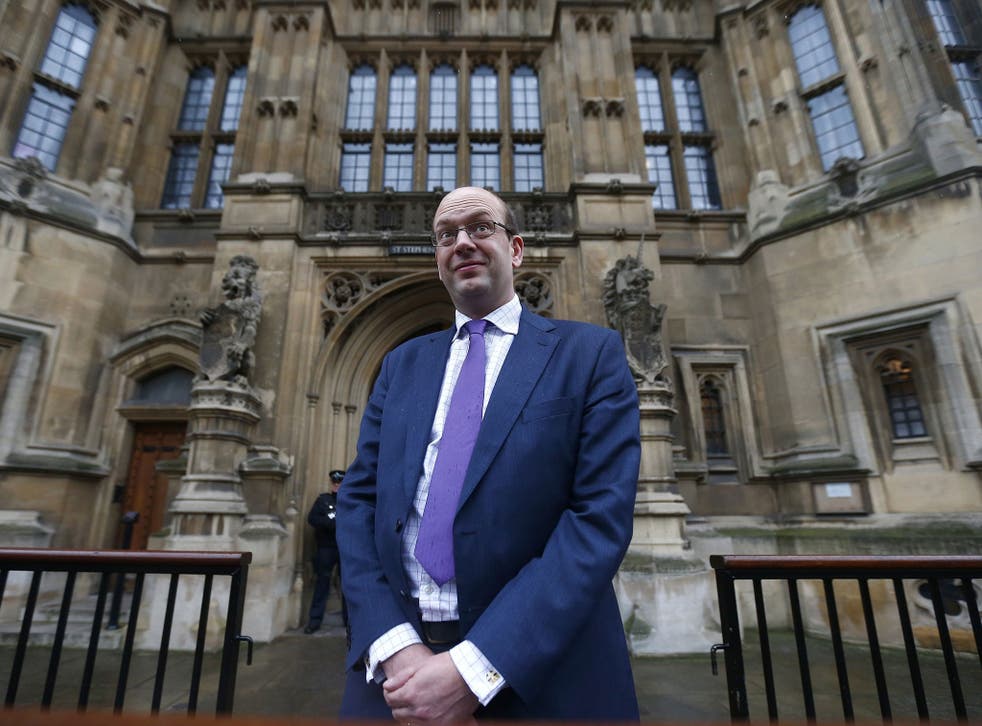 Conservatives in Rochester and Strood have turned on their new MP and former colleague Mark Reckless accusing him of being an unprincipled, back-stabbing, liar who would lose the seat at the next general election.
While bitterly disappointed at losing the by-election local activists said they were reassured by his smaller than expected majority – which was less than most polls had predicted.
They suggested that the by-election result would be a high watermark for Ukip in Rochester – a message mirrored by David Cameron who said he was "absolutely determined" to win the seat back at the next general election.
During the by-election campaign local Tories were under strict instructions from Tory Central Office not to engage in personal attacks on Mr Reckless for fear of alienating voters.
But minutes after the result was declared Tories at the count admitted how angry they felt at their former friend's actions.
"There is bitterness," said Trevor Clarke.
"The guy portrays himself as noble, when he stabbed everyone he knew in the back -–people he'd worked with for six years.
"He'd been stringing me along for six weeks (before his defection) and we were supposed to be friends. What kind of calibre of man does that?
"He did it for his own personal benefit. He played us. We should have seen it coming but when somebody you know very well says to you 'I'm with you, I'm for you, I'm not going anywhere' you believe them."
He added: "And for what – three months in Parliament. He can't do anything. He's made all these empty promises – to pretend he was listening to people when he wasn't before. Don't try and make him out as some kind of hero, he's done what he's done for himself."
In pictures: Rochester by-election

Show all 15
Councillor Sylvia Griffin added: "I'm very, very disappointed. I thought that Mark Reckless was a friend of mine."
Another activist who did not want to be named said: "Him and Carswell can spend the next five months sitting in the Commons talking about who they're going to repatriate next," said one. "He's going to be out in May."
Conservative Party chairman Grant Shapps said he was disappointed but the narrower-than-predicted margin of victory for Ukip meant Tory candidate Kelly Tolhurst was well placed to wrest back the seat on 7 May.
"I'm very sorry that Kelly has not been elected but with 2,900 votes in it, it certainly puts her in strong contention for the general election and we will be fighting very hard to win this back," he said. "The future of this country wasn't on the ballot paper yesterday. It will be in 170 days' time. And that means that we really need to emphasise to people the risk of doing anything other than voting Conservative."
Register for free to continue reading
Registration is a free and easy way to support our truly independent journalism
By registering, you will also enjoy limited access to Premium articles, exclusive newsletters, commenting, and virtual events with our leading journalists
Already have an account? sign in
Register for free to continue reading
Registration is a free and easy way to support our truly independent journalism
By registering, you will also enjoy limited access to Premium articles, exclusive newsletters, commenting, and virtual events with our leading journalists
Already have an account? sign in
Join our new commenting forum
Join thought-provoking conversations, follow other Independent readers and see their replies