Row over 'affordable' starter homes that will cost up to £450,000
Housing minister pledges that the first wave of discounted 'starter homes' will be built in 2017 in 30 local authority areas – but critics say they will not be 'affordable'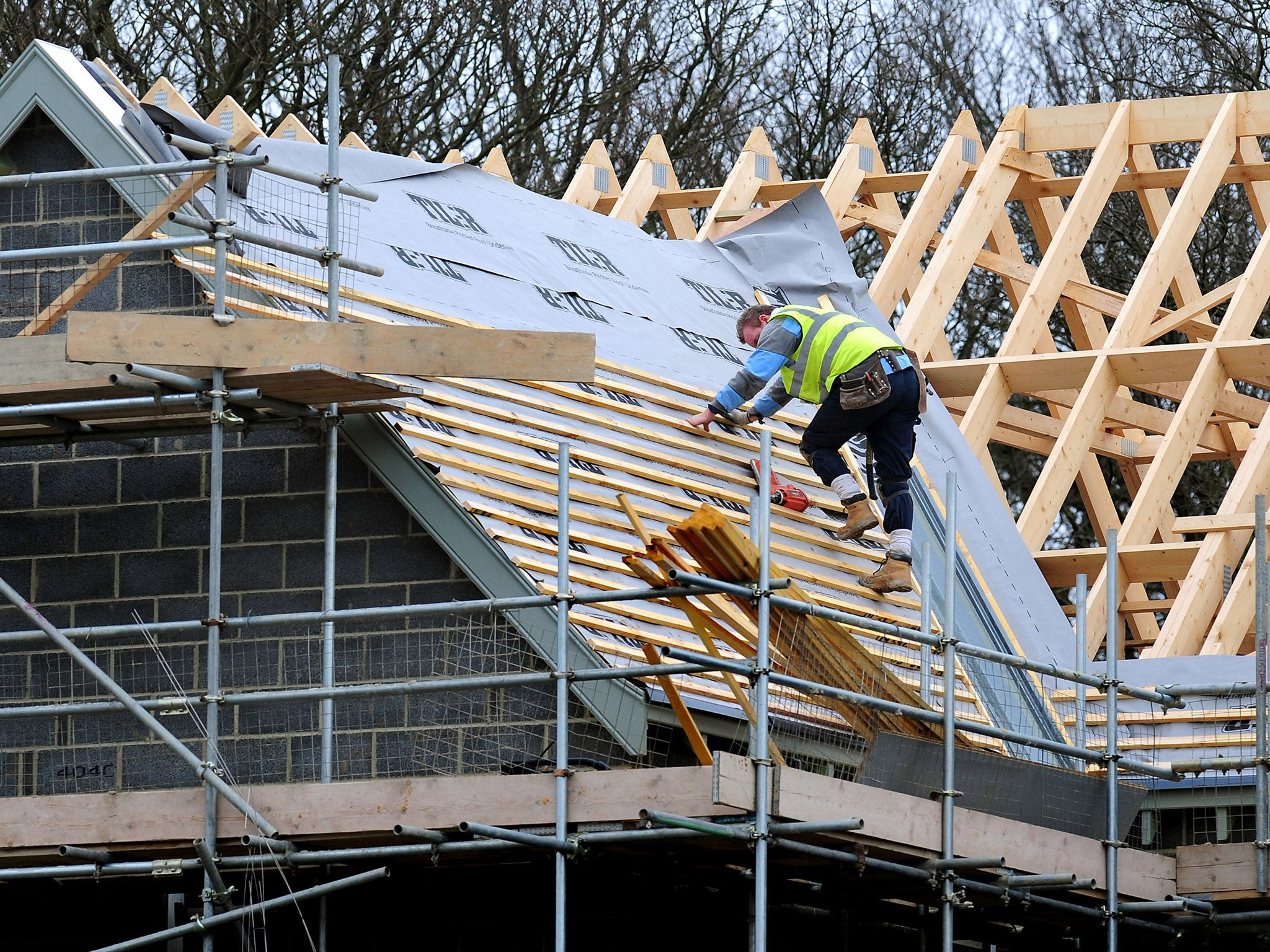 A Government promise to build thousands of cheaper "starter homes" for young first-time buyers this year has run into immediate controversy.
Housing minister Gavin Barwell pledged that 2017 would see the first wave of the discounted homes built on brownfield sites in 30 local authority areas around England.
But Labour and the housing charity Shelter said it was a nonsense to describe them as "affordable" when they would cost up to £450,000 each.
Furthermore, Mr Barwell was unable to say how many homes would be built this year – making the original target of 200,000 by 2020 impossible, Labour said.
Ministers had suggested that – under Theresa May's leadership – the Government would refocus the starter homes project to include some properties to rent, as well as to buy.
But the houses to be built this year will be made available exclusively to first-time buyers aged between 23 and 40, at a discount of at least 20 per cent below market value.
That means a cap of £250,000 outside London – but a ceiling of an eye-watering £450,000 in the capital.
Yet, most controversially, the starter homes will count towards the Government's target to build 400,000 new "affordable homes".
Mr Barwell said: "This Government is committed to building starter homes to help young first-time buyers get on the housing ladder.
"This first wave of partnerships shows the strong local interest to build thousands of starter homes on hundreds of brownfield sites in the coming years.
"One in three councils has expressed an interest to work with us so far."
The first 30 local authorities had been selected because they had the potential to build the homes quickly, under a £1.2bn Starter Homes Land Fund.
But John Healey, Labour's housing spokesman, said: "These so-called 'starter homes' are a symbol of the Conservative record on housing.
"Ministers launched them in 2014, but will only start to build the first in 2017, promised they'd be affordable for young people when they'll cost up to £450,000, and pledged to build 200,000 by 2020 but no-one now believes that's possible."
And Roger Harding, Shelter's director of communications, said: "Efforts to build more homes are welcome, but these starter homes are only likely to benefit people who are better off and already close to buying.
"The Government recently signalled that it wanted affordable to start to actually mean affordable when it comes to building homes.
"We would urge them to keep to this rather than continuing with starter homes, which have been shown not to work."
The Government believes the new developments will support wider growth and regeneration, including in some town centres.
The first areas will begin construction later this year along with sites supported by the Homes and Communities Agency.
The Local Government Association called for councils to be given discretion on building starter homes, to ensure enough properties to both buy and rent are available in developments.
Join our commenting forum
Join thought-provoking conversations, follow other Independent readers and see their replies