Sadiq Khan calls for £3bn levy on property developers to fund replacement cladding
London mayor proposes 10 per cent levy on £30bn in profits over last decade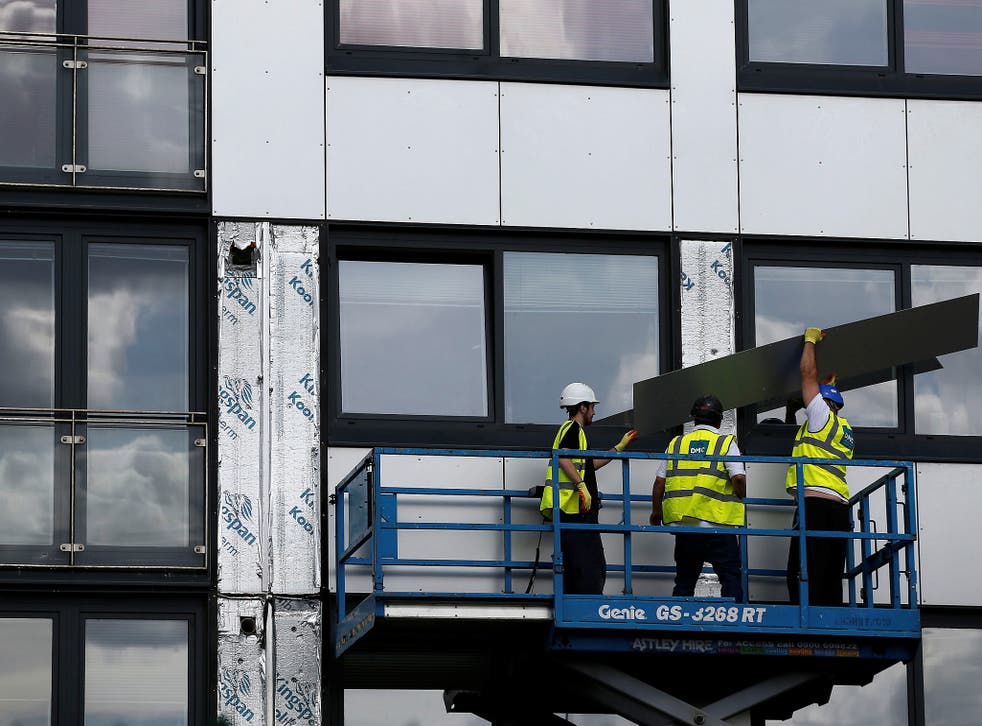 Sadiq Khan has called on the government to impose a £3bn levy on private housing developers that will fund fireproof cladding in the UK.
Thousands of residents in private and social housing are still waiting for replacement cladding following the 2017 Grenfell Tower fire, which killed 72 people after a blaze tore through the 24-story building in west London.
The London mayor, who has no power to force housebuilders to pay, instead joined campaigners calling for the windfall tax to help homeowners who will otherwise face bankruptcy due to the cost of replacing expensive cladding.
Mr Khan is proposing a 10 per cent levy on the £30bn-worth of pre-tax profits made by developers over the last decade, City Hall said.
"I have always been clear that the responsibility for funding building safety work must lie with government," Mr Khan said.
"However, we cannot deny the role that industry has played in making decisions that have compromised the safety of buildings."
About 700,000 people in England live in buildings with flammable exterior cladding similar to that used at Grenfell Tower, according to the End Our Cladding Scandal (EOCS) campaign.
The government announced in March a £1bn fund to remove unsafe cladding from housing buildings that are at least 18-metres (59-feet) tall, but that will only cover about a third of the total cost, the public accounts committee said.
The issue has rendered up to 1.5 million flats unsellable because their owners cannot demonstrate the safety of their cladding and insulation — a new requirement among mortgage lenders, said Jennifer Reid, an EOCS campaign spokesperson.
Additional reporting by Reuters
Register for free to continue reading
Registration is a free and easy way to support our truly independent journalism
By registering, you will also enjoy limited access to Premium articles, exclusive newsletters, commenting, and virtual events with our leading journalists
Already have an account? sign in
Register for free to continue reading
Registration is a free and easy way to support our truly independent journalism
By registering, you will also enjoy limited access to Premium articles, exclusive newsletters, commenting, and virtual events with our leading journalists
Already have an account? sign in
Join our new commenting forum
Join thought-provoking conversations, follow other Independent readers and see their replies