Sajid Javid condemns Donald Trump for endorsing 'vile, hate-filled racist organisation that hates me'
Communities Secretary goes further than Theresa May by warning the US President is backing the far-right group Britain First.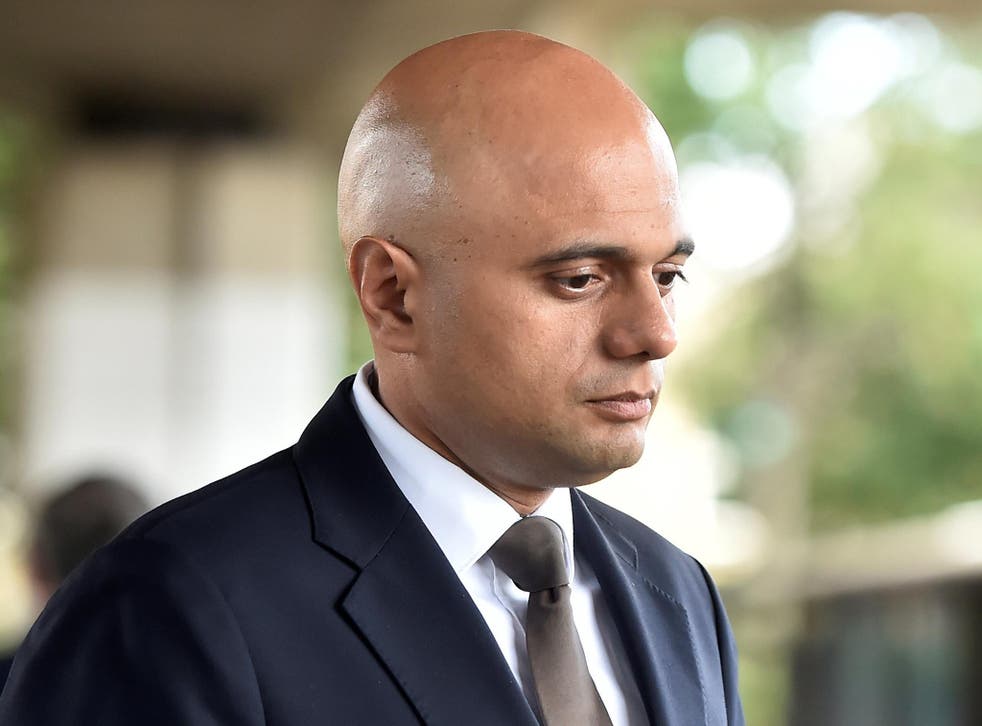 A Cabinet minister of Muslim descent has condemned Donald Trump for endorsing a "vile, hate-filled racist organisation that hates me" and vowed to keep speaking out.
Sajid Javid went further than Theresa May by warning that the US President's tweets showed his backing for the far-right group Britain First.
He also pledged to keep criticising Mr Trump for his outbursts – even as another Cabinet minister insisted they must not be allowed to "undermine" the UK-US alliance.
Mr Javid tweeted: "So POTUS has endorsed the views of a vile, hate-filled racist organisation that hates me and people like me. He is wrong and I refuse to let it go and say nothing."
The condemnation came as pressure grows on the Prime Minister to toughen her stance, in media interviews in the Middle East later today.
Overnight, Mr Trump took the extraordinary step of publicly telling Ms May to keep quiet, after she described his re-tweeting of Britain First as "wrong".
He tweeted: "Theresa @theresamay, don't focus on me, focus on the destructive Radical Islamic Terrorism that is taking place within the United Kingdom. We are doing just fine!"
Embarrassingly, the President first tagged the Theresa May in his message, however. He later re-posted the tweet, tagging @theresa_may instead.
Mr Javid, the Communities Secretary, was born in Lancashire of parents of Pakistani Muslim descent. He has said he does not practise any religion.
But his Cabinet colleague, Education Secretary Justine Greening, said: "In the end, our relationship with the United States has a longevity to it that will succeed long after presidents come and go.
"I don't agree with the tweet President Trump has made, but I have to say I also believe it should not distract from the agenda we have domestically and I don't believe it should detract from the close relationship the UK has had for many, many years and will go on to have with America and the American people.
"This is a president that behaves unlike any other in the nature of the tweets he puts out. I don't believe that should be able to undermine an overall important relationship with our country."
Yesterday, the Prime Minister's spokesman was unable to say whether she would confront Mr Trump directly over the tweets.
It was also unclear whether Britain would demand that the President delete them – or whether her criticism would be raised with the US in any way.
But, the spokesman condemned Britain First for its "hate-filled narratives which peddle lies and stoke tensions", adding: "It is wrong for the President to have done this."
Join our new commenting forum
Join thought-provoking conversations, follow other Independent readers and see their replies